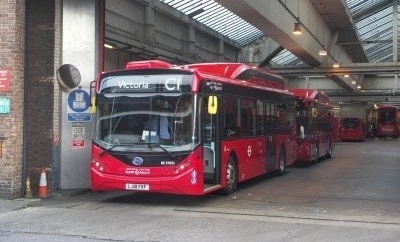 The Low Carbon Vehicle Partnership (LowCVP) will kick off its Electrification of Bus Fleets webinar programme on Tuesday 26 May at 1100hrs with a presentation focusing on electrification at RATP Dev's Shepherd's Bus depot in London, which was achieved with support from Alexander Dennis, BYD and SSE Enterprise.
Next week's webinar will be held via Microsoft Teams. It will share the operator's experience and look at how suppliers overcame the barriers and challenges presented by electrification.
Each webinar in the series will also include five-minute pitches from suppliers to highlight the solutions that are available.
Viewers will have the opportunity to ask questions and slides will be available afterwards.
Registration for the webinar is open to all. It can be done here. Questions or queries about the webinar series should be addressed to LowCVP Project Manager Daniel Hayes via email at daniel.hayes@lowcvp.org.uk