Owned by Ireland's largest private coach operator, the Watford firm retains its family feel to deliver an excellent service with community at the heart
A family-run business evokes a strong sense of trust and dependability. And there is no shortage of such businesses in the industry.  
However, when an operator is acquired by another firm – especially one based overseas – there could be a risk of losing its family-run charm. Not so for Watford-based Mullanys Coaches. Founded in 1967 by John Mullany, the firm was bought by one of Ireland's largest private coach operators, JJ Kavanagh and Sons, in 2011. 
The purchase was a good fit for both firms, providing a strategically based UK business for the Irish operator. Although longer run by the Mullany family, it was an opportunity to expand the firm while still retaining the family feel and philosophy. 
Now, the operator is run by a team of two office staff and 30 drivers, headed up by Director Sue Viney. 
'No airs and graces'
No stranger to the industry, Sue first got involved with the firm as a consultant before joining full time in 2012 after a career as a risk management consultant, which incorporated a role as an auditor for The Guild of British Coach Operators and CoachMarque. She admits that she visited some impressive operators as an auditor but has "rarely gone into a company quite like Mullanys". 
Adds Sue: "There's something about Mullanys, and everybody feels it. There are no airs and graces here – what you see is what you get, and we don't profess to be anything we're not. 
"People come in and say they feel like they've known us for years. It's more like a family rather than a business. We're very much your good old local, dependable coach and bus company." 
When it comes to its Irish owners, the firm operates "fairly autonomously," says Sue. 
"We have regular contact probably every couple of days so that they have an understanding of what we're doing. There's a good communication line between the two companies, so it works."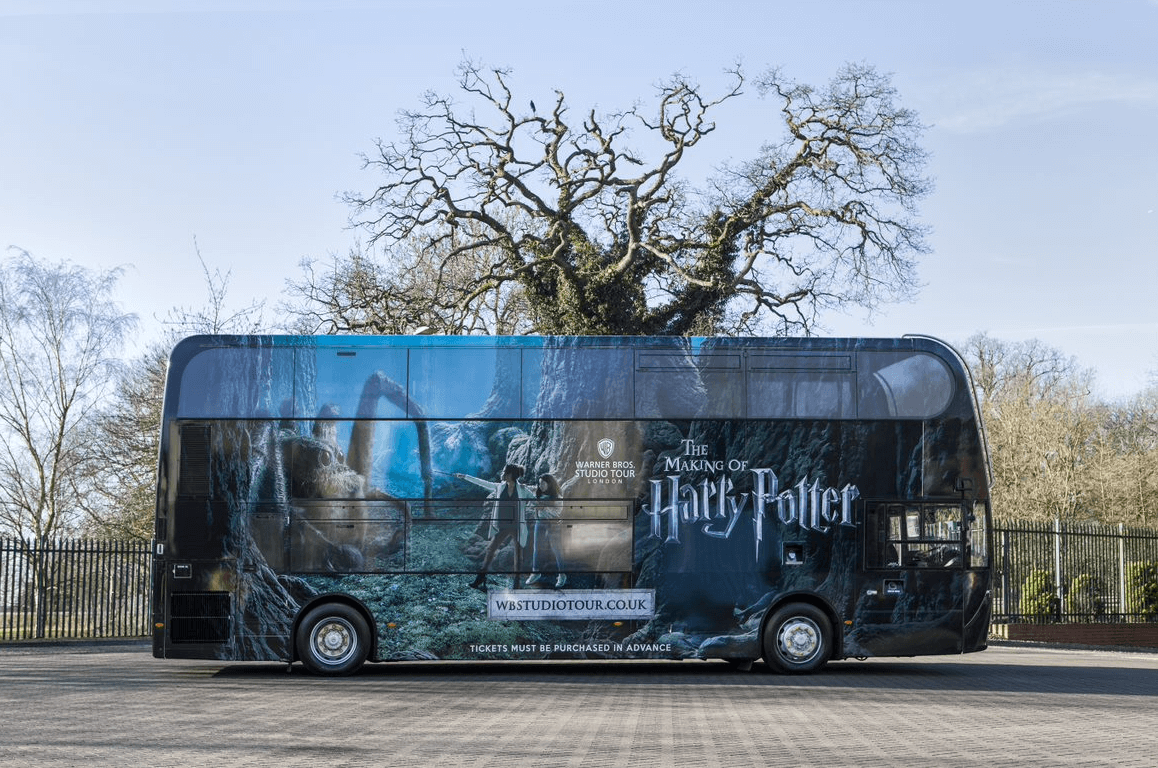 Building back up
Mullanys describes itself as a "comprehensive" operator, running a full range of services with its 31-strong predominately Euro 6 fleet comprising 33- to 70-seater coaches and double-decker buses. 
Private hire is the firm's core business, and it also operates scheduled bus services, home-to-school transport and shuttle bus services. Notably, Mullanys runs a shuttle service for Warner Bros. Studios and has a contract with Watford FC to transport supporters, which has recently been renewed for another four years.   
It also boosted its day trips and tour work in the UK and Europe with the acquisition of Reynolds Diplomat in 2016. 
"The purchase gave us a long-established, well-run excursion and holiday programme from which to move forward with our own day trips and tours," says Sue. 
"This was something that had formed quite a significant part of the business in years gone by and one area of the business where our heart lay." 
Like all operators, COVID-19 had a significant impact on all areas of the business. Early 2020 looked promising for Mullanys with more forward sales than it'd had in any year to date. 
"We really thought that year was going to be our year," admits Sue. 
While some business resumed in autumn 2020, it was, of course, short-lived when the second lockdown came into force in the winter. Home-to-school transport finally restarted in March 2021, but it took another three months to see any real movement in other business areas, and forward movement was very slow. 
"When we had the lockdowns, we received no funding at all. We stood on our own two feet all the way through," says Sue. 
"We've built back up and we're looking as promising as we did but with obviously much smaller capacity and number of trips. However, COVID-19 is still haunting us a bit as it's very difficult to forecast anything."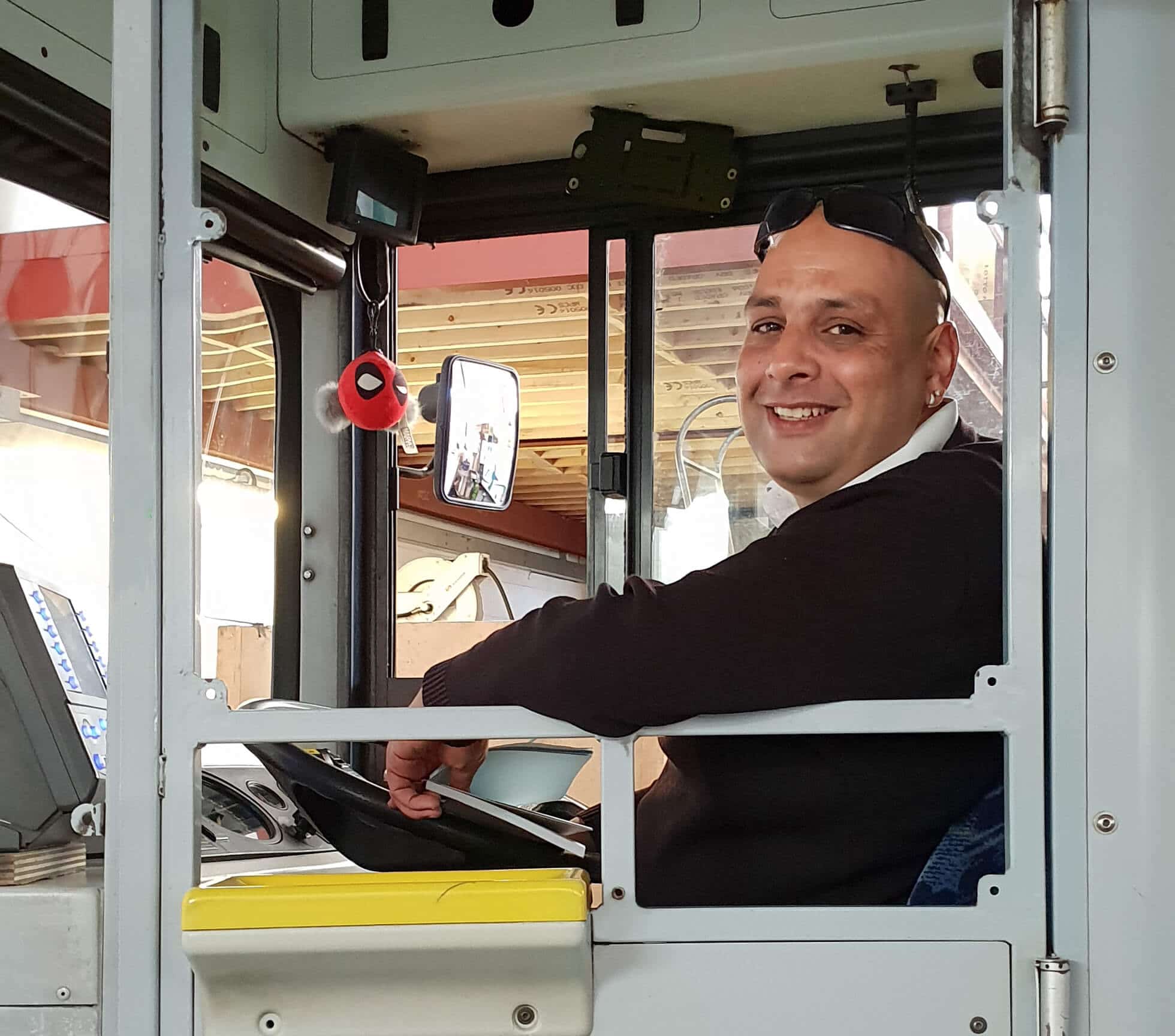 Meet Ted
One thing that has not wavered throughout the pandemic for the firm is customers' desire for coach trips. Typically, Mullanys has brought out its tour brochure from spring through to autumn. However, with customers phoning to ask when the next one will be out, the firm has produced a winter programme. 
It is a newspaper-style pamphlet called 'Great Days Out', which features snippets of upcoming events. 
"The idea is to fill the void between brochures, which allows us to gain an idea of interest and numbers and thus meet many venues' requirements for early booking," explains Sue. 
"We've included things they've never done before. And then a little bit about our holidays, the trips they can book now and when the official brochure will be out. There are some mad bits in there; there's the Downton Cuckoo Fair and a 'donkey derby'. We try to keep it quite light-hearted." 
The programme wouldn't be complete without featuring Mullanys' mascot – a Watford FC-embossed bear called Ted. With almost 2,000 Facebook 'friends', Ted is a familiar face among passengers and often gets requested on trips. 
Says Sue: "If I post something on Facebook, we might get a couple of hundred views. If I put something up of Ted on a trip or 'driving' a Routemaster through the yard, we're onto a winner."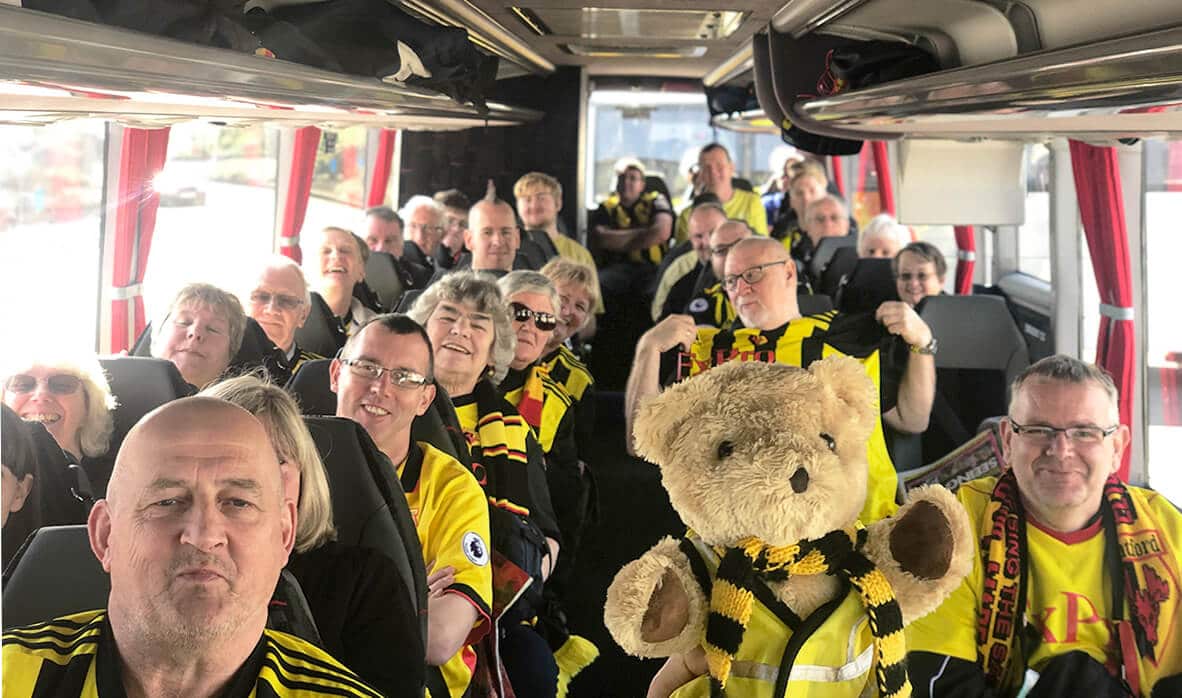 Part of the community 
It is "silly things" like this that makes Mullanys a recognisable part of the community, adds Sue. Its drivers have also been known for handing out chocolates on buses and dressing up at Christmas to add some festive cheer. 
One Mullanys bus driver, Peter Gilbert, has also been awarded the Public Service Award at Watford Borough Council's annual Audentior Awards for going above and beyond his normal day job to give back to the Watford community. 
"Nominations for this award are made by the public, which is all the more important to us," says Sue. "Peter goes beyond the call of duty. He travels all the way from Wembley to work for us every day, and people love him." 
Mullanys prides itself on helping within the community, where possible. This is highlighted by the firm's donation of vehicles to the local fire station. 
Sue explains: "When St Albans Fire Station introduced a new rescue support unit, it was keen to obtain some vehicles to practice their rescue skills. There was no hesitation from us – we were more than delighted to donate three vehicles for that purpose. 
"Our hats go off to the fire brigade for everything they do. They do such a good job, but they don't always get a lot to help them do it. That's one of the things we like to do – help the community wherever we can." 
Going above and beyond
A close-knit team, Mullanys also prides itself on working together to deliver an "excellent service", which is no mean feat considering the size of the team. 
"It's a very small company," says Sue. "There are only three people in the office, and we cover everything involved the running and operating of the business from the initial enquiry to service delivery and everything in between. 
Mullanys operates with only one engineer managing its fleet.  
"We have six-weekly inspections required by our licence, but we proactively inspect every four weeks. We are proud of our first-time pass rate, which is well above national average, which is great given the diversity of vehicles." 
There is also an in-house assessor to help keep driving standards high. Trained by the Royal Society for the Prevention of Accidents (RoSPA), the driver is qualified to instruct others to the same high standard required of RoSPA trainers. 
Says Sue: "It allows us to assess drivers who come to us for employment so that we can see the standard of their driving. It also helps in the event of needing extra training, post-incident or starting drivers with a different vehicle." 
The pride Sue has for her team shines, and she says the success of Mullanys has to be down to the people who work there. 
"It's the way they interact with people. Clients are asking specifically for us, but they're also asking for individuals by name, which is brilliant. 
"The success that we've had so far and since COVID-19 struck is down to the drivers and staff. They go above and beyond. I really wouldn't swap my team for the world."