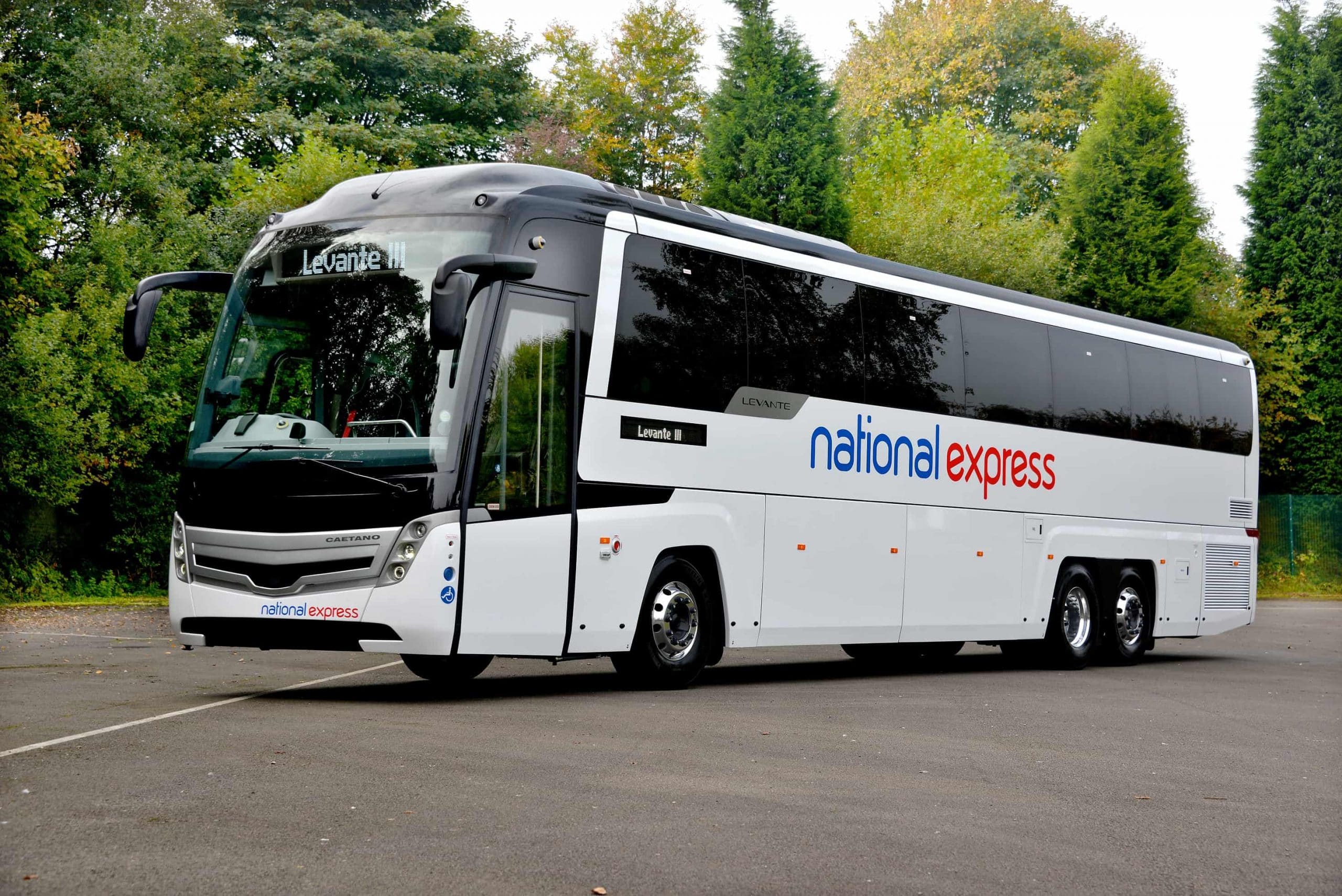 National Express Group (NEG) has set out its plans to progress both its coach and bus fleets in the UK to zero-emission, with an ambition for them all to become entirely emission-free by 2035.
The company has confirmed that it will not buy another diesel bus (including diesel-electric hybrid). By 2030, it hopes that its bus fleets in Dundee and the West Midlands will be wholly zero-emission.
This year, it says it will place "a major order for electric buses." They will join it the first National Express zero-emission vehicles, a batch of 29 BYD ADL Enviro400EV double-deckers that will shortly enter service in the West Midlands.
For its coach operations, NEG's aspiration is that the whole fleet, including those run on by partner operators on scheduled services, will become zero-emission by 2035.
In what is potentially a watershed moment for coaching, NEG says that part of its work this year will be to select partners in the development of a zero-emission vehicle that "is suitable for all long-distance coach routes." NEG currently operates over 1,800 scheduled coach services per day.
NEG will hold an in-service trial of a zero-emission coach on its Stansted Airport service in 2020, complementing a pilot held during January that is detailed in the Group's annual report. NEG expects the first such coaches of its own to enter service in 2021.
Public policy changes have led to NEG's zero-emission strategy, it says. Among those that have steered its decision are the announcement by Prime Minister Boris Johnson of £5bn for buses in England and Wales, and "the pro-public transport policies" of Mayor of the West Midlands Andy Street.
Says NEG Chief Executive Dean Finch: "National Express has already invested in clean coaches and buses and kept fares low to support a shift from the private car to public transport.
"Our decision to never again buy a diesel bus in the UK, coupled with our support in leading the zero-emission transition in coach, will place our UK operations at the forefront of efforts to tackle climate change and poor air quality."
Mr Finch adds that the targets for coach and bus zero-emission will "be subject to annual review."