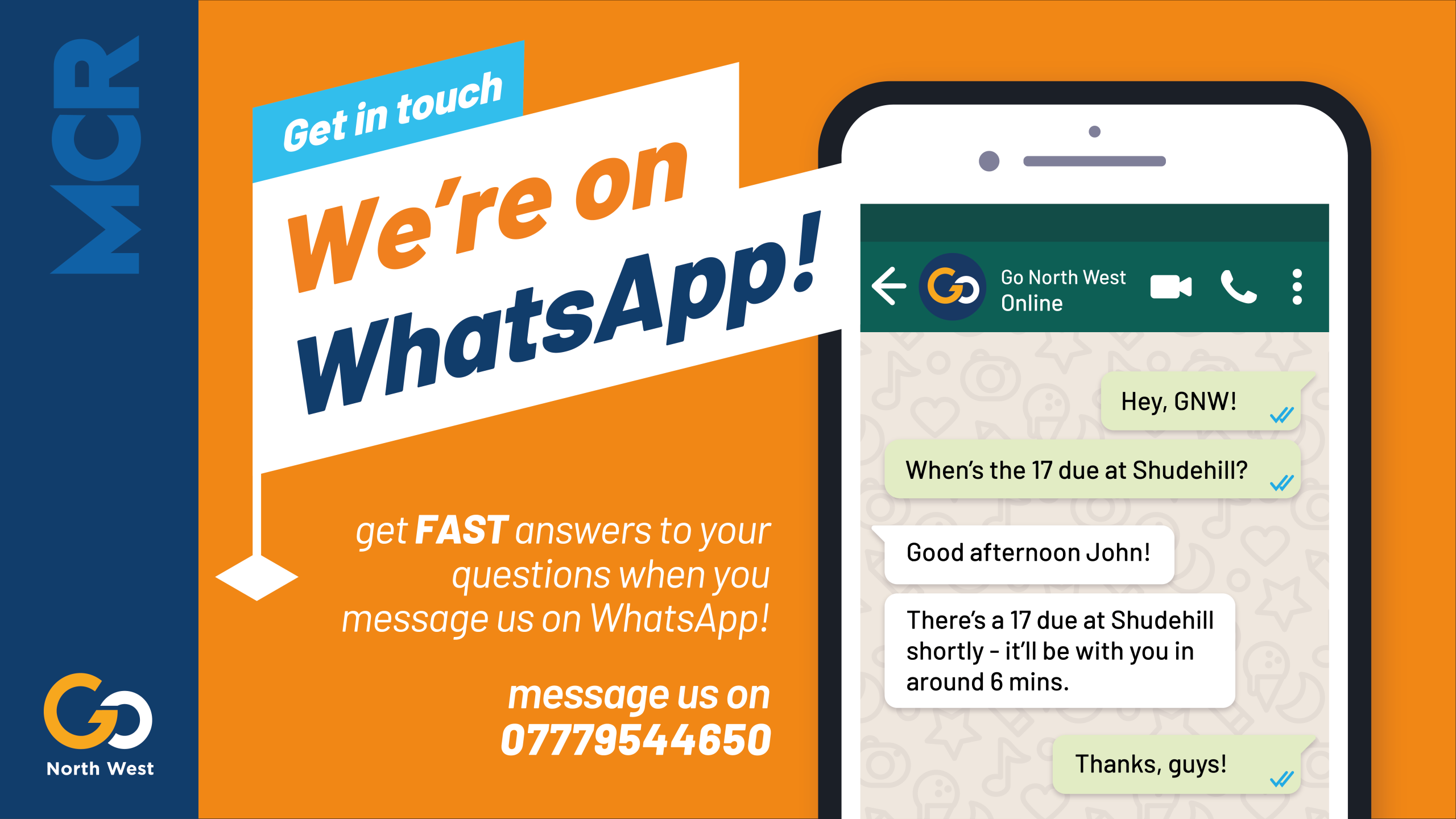 Go North West (GNW) launched a trial on 2 March where bus passengers can send its customer services team a message on WhatsApp.
The trial is available to GNW passengers across Greater Manchester with the aim of improving the ease of contact to customer services as well as the speed of replies to the customer.
Jon Croxford, Operations and Commercial Director at GNW, says: "We're constantly looking for new ways to help our customers get in touch with us quickly and easily, and WhatsApp is one of the most widely-used messaging services around.
"With WhatsApp, we'll be able to communicate more effectively than ever before – keeping customers in the loop with what's happening and making bus travel more accessible for everybody."
The number, 07779 544650, is monitored between 0700hrs and 1900hrs, Monday to Friday. Passengers are still able to message outside of these times but won't receive a reply until it is seen during those hours.
Passengers can message for anything customer service related including queries about tickets and information on where a bus is on the route.