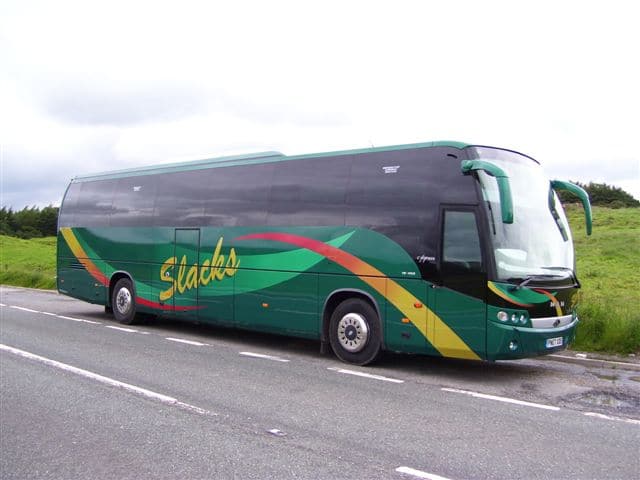 Like many small operators, we have been running home-to-school transport for over 60 years. In that time, we have had no problems until now – when someone, who likely has no idea how our industry works, has managed to disrupt the whole system.
On all our school runs, the students have passes, or the drivers have a detailed list of those riding. If they have no pass or do not feature on the list, they are not permitted to travel. In the years we have been operating we have never experienced an issue with a disabled passenger, as the county has provided door-to-door services for these individuals through community transport or a taxi service.
On most of our school runs it is not possible to deploy a wheelchair lift, given the width and gradient of the road. This also raises health and safety issues of blocking footpaths and leaving coaches unattended and running while the driver deploys the lift.
What about the expense? It costs up to £20,000 (or more) to fit a wheelchair lift, which potentially will never be used.
We have also had the expense of the London Ultra Low Emission Zone, which required retrofitting the vehicles with new exhaust systems at a cost of £20,000 or more each time. There has been a suggestion that Euro VII could be introduced, requiring more upgrades and cost.
Small family businesses will not be able to continue to afford such expenses. We have not been granted £5bn like the large bus companies to enable these upgrades.
We also can't afford to have two types of vehicles as we must use our coaches for schoolwork and private hire work to make a living. All are fitted with seatbelts – not necessarily so with just PSVAR vehicles, which don't require seatbelts and could mean students standing in order to achieve the necessary travelling numbers – which I'm sure parents will love.
Who is going to move all these children, who will be left on the side of the road in rural areas? It will amount to a massive increase in parents having to take their children to school – on roads that are already gridlocked, contributing to environmental concerns.
We must make as much noise as possible to MPs, the Department for Transport, Confederation for Passenger Transport and local authorities. Otherwise, this will be the final nail in the coffin for small and family run coach businesses that have managed, for decades, to provide much needed services – especially within rural communities.