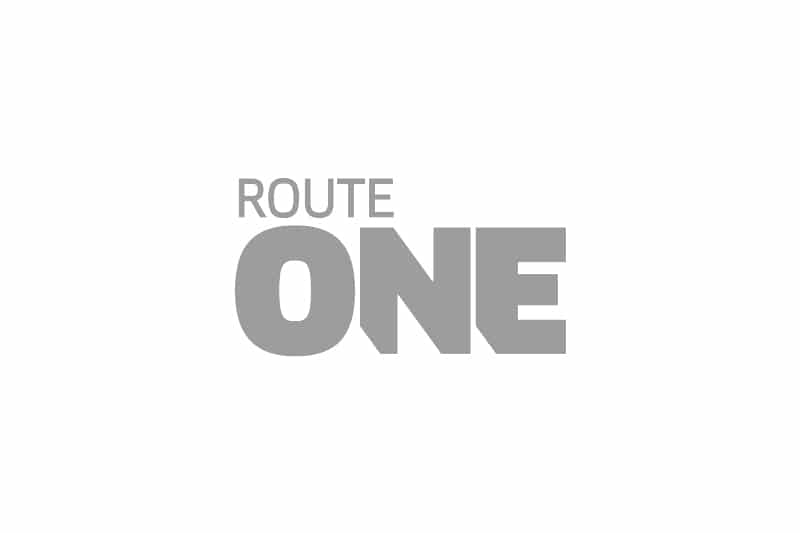 There's something to be said for self-sufficiency, and when coupled with a pride in doing things properly, the results can be impressive. That's the case at Stoke-on-Trent-based Copeland's Tours
Some things change quickly in coaching; others stay the same. 13 years have passed since routeone last visited Stoke-on-Trent-based Copeland's Tours, and at first glance much remains now as it was then. Copeland's is still a staunchly family-run business and it still has a superbly-presented fleet.
But below the surface a lot has altered since 2004, not least the passing of company figurehead Mike Burn in 2014.
Mike's wife Pamela remains involved on a daily basis, and their son Jason has stepped up to lead the business.
The period surrounding Mike's untimely death was a challenging one, but Jason points to a phrase that forms part of Copeland's livery as an indication of how the operator remained stable through that time.
"All of our coaches have 'The Family Firm' on the rear," he says. "And by family, we don't mean me, my mother and my wife Rachael. It applies to everyone here. They are all part of the Copeland's family.
"We have staff that have been with us for a long time, and they have the company at heart. If my mother or I are not here, they make decisions and ensure that the job is done. Their intention is to do their best for the business. What more can I ask for?"
All staff play a part, but key players at Copeland's are the six-strong booking office team; Transport Manager Jeff Bacon, who ensures that hundreds of weekly vehicle movements take place when scheduled; and Gavin Boydon, who runs the garage that looks after the 23-strong fleet.
Changing landscape
Changes at Copeland's have largely been driven by the way in which Stoke-on-Trent has evolved. In the early 1980s the fleet was centred on lightweight chassis, and the Potteries was a good place to be a coach operator.
"Back then, things were booming," says Jason. "I remember one day my father went to the Yates dealership at Loughborough and he came back with five coaches. The work was there for them.
"Industry throughout the area required lots of transport and there were numerous working men's clubs. That's all gone, so we had to change. The work is still there, but it's different work."
Contracts now account for around 50% of business and the remainder consists of day trips, holidays and private hire.
Holidays remain popular, but the trend is towards five-day tours and destinations have changed to include more than traditional seaside resorts.
Tours are generally built around contract work and busy times for private hire. There are around 40 departures per year.
In the driving seat
In comparison to some operators, Copeland's drivers have a reasonable time of it. Most of the fleet is usually parked for 1900hrs and little work is undertaken after that. Even so, recruitment has recently seen a new turn.
"Finding drivers can be difficult. I would rather stand a coach than see it damaged, or even worse, get us a bad reputation through inconsiderate driving or poor customer service," says Jason.
"We don't have a probationary period. New drivers start on local work and they progress at the same rate that we gain confidence in them.
"Some do so faster than others, but we have two leading drivers who are new starters' first points of contact. They have been with us for a long time and they have a wealth of knowledge and advice to pass on."
For the first time, Copeland's recently paid for two drivers to gain their Category D licences. Refreshingly, both are under 40, and they are receiving on-the-job training from the leading drivers.
"The industry is guilty of creating a driver shortage, because who trains staff in the first place?" says Jason.
"Investing money into someone that we don't know is a gamble, but if we feel that they are of good substance we will place our faith in them."
High standards
Regardless of how long they have been with Copeland's or what work they are doing, high standards are expected of drivers. A shirt and tie is mandatory, and a one driver, one coach policy means that it is not only Jason that has a great deal of pride in the fleet.
"Drivers will say, 'can someone have a look at my coach?' That gives me a deep sense of satisfaction to know that they take pride in their vehicle. Without fail, coaches are looked after and kept spotless, and drivers would be beside themselves were they to damage theirs."
Stoke-on-Trent's pottery heritage is not forgotten. Every coach has a vase in Wedgwood's trademark blue and white Jasperware on the dash, and a deeper blue is the base for Copeland's distinctive livery.
"We changed to two blues and orange in 1979. Then my father painted the grille on one coach orange, and my grandfather Harry Copeland passed it in the opposite direction," says Jason.
"Harry wanted to know who was responsible, because he could see it from a long way away. My father said, 'that's because it stands out from the rest'. I remain very passionate about the two blues and orange. It's not just a livery, it is Copeland's."
Like no other
Painting is done by Blackpool Coach Services (BCS). It's a surprise to discover that, despite their uniformly pristine appearance, some members of the fleet were last treated over 10 years ago, but that's one of the reasons that BCS is used.
All maintenance is undertaken by Gavin and his team, although as a qualified mechanic Jason assists when necessary.
Gavin's surname may be familiar; he is a member of the Boydon family of Boydons Coaches fame in the Staffordshire Moorlands.
Both Gavin and Jason are proud of Copeland's MoT record. In 58 tests since March 2014, the pass rate at first presentation is 100% against a national average of 85%. That figure is all the more remarkable given the number of comings and goings in that time.
"We ran a lot of mid-engined DAFs with the big 1160 engine, and with a Van Hool body as far as I am concerned few coaches can touch them. But the last mid-engined DAFs were built in 1994 and we needed to move on," says Jason.
"We dipped our toe into Volvo B10Ms and now have six of them. But our coach of choice is the Bova Futura. It's a fantastic, versatile workhorse. We can modify the front and immediately lose any perception of age."
The Bovas are DAF-powered. The fleet's move to DAF began in 1985 via the purchase of Thompsons Tours, which brought with it an MB200-based, Jonckheere Bermuda-bodied 32-seater.
"The Bermuda cost Thompsons £100,000 in 1982 and it had everything. It was the Neoplan Starliner of its day; it was the one of the finest coaches on the road. It gave tremendous service and we sold it in 2016, at over 33 years of age, for further use."
'It's just a pride'
What is striking about Copeland's Tours is the pride that goes into its operation. Coaches, while not the latest Euro 6 models, are spotlessly turned out and drivers without exception don a shirt and tie.
Attention to detail goes further than vehicles and staff. The on-site booking office is reached via a manicured gravel path, items in the stores are meticulously arranged, and loose tyres are stacked neatly.
The workshop, too, is a model of cleanliness for such a place. Gavin and Jason agree that a clean garage is an efficient garage, and each coach has a marked parking space, meaning that any oil or fluid leaks are immediately traceable.
"I feel that I am trying to complete a project that my father never got to finish," says Jason.
"He was one of two people who taught me to stop and ask myself if I was doing a good job or a bad job – and if it was bad, to do it again. The other was Terry Lowe, who I served my apprenticeship under."
And right now, it seems that everyone in The Family Firm is doing a good job indeed.