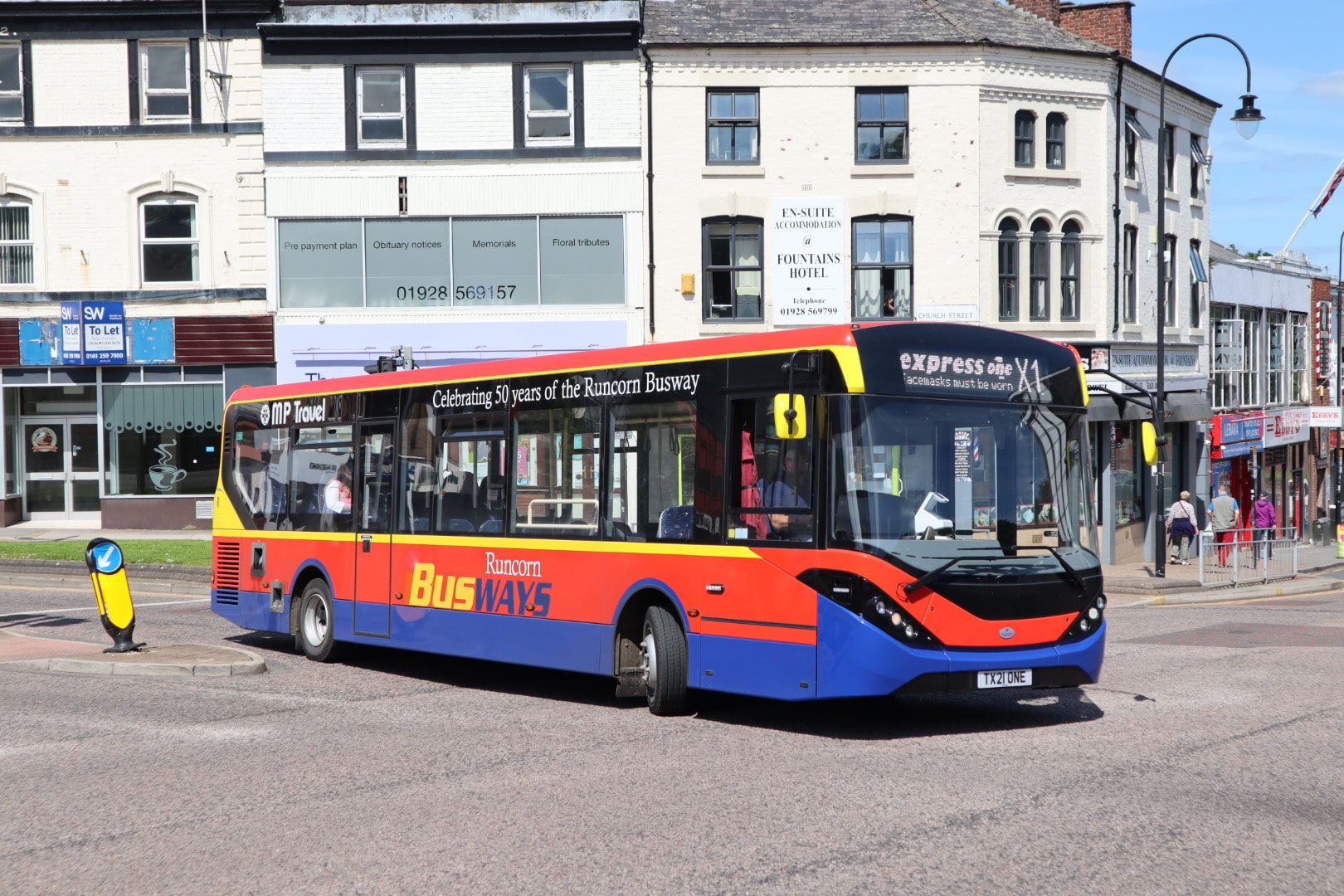 As we edge ever closer to the deadline for local transport authorities (LTAs) in England to submit their Bus Service Improvement Plans (BSIPs), I have been asking around to see what the general view is on how those BSIPs are evolving – not so much in terms of detailed content, but more to get a sense of process and to assess confidence levels in this. I think the jury is out, from some of the comments made to me.
This is a new process, so that is not entirely surprising, but what struck me was that there seemed to be some real uncertainty as to how the Department for Transport (DfT) will actually assess the BSIPs and against what detailed criteria.
Unknown assessment criteria 'a critical issue'
This is a critical issue, as the evaluation process will determine how much funding each LTA receives to implement these plans. Given the general consensus that the funding available is woefully inadequate to match the National Bus Strategy (NBS) for England, this is a real issue. More to the point, given the ambitions in the NBS, one has to assume that each LTA will want to produce a BSIP that rises to the challenges and the ambitions set by the strategy.
So here is the rub, and the fault line that runs through all of this. If LTAs do rise to the challenge set in the NBS by producing BSIPs that match its ambition, then DfT is going to be unable to provide the level of funding that they require.
Glaring mismatch between ambition and funding in NBS
I have touched upon this before, but as the deadline for submission of BSIPs draws closer, it becomes ever more important that the mismatch between the NBS's ambitions and the level of funding from the government is highlighted in all the discussions that will presumably be taking place between DfT ministers and officials and LTAs. It is an issue that needs to be repeated time and again. I fear that I may be returning to this point in the future.
Officials are, of course, caught between a rock and a hard place. It is hardly their fault if ministers fail to provide the funding necessary to match political and policy rhetoric. In fact, it would not entirely surprise me if officials were quietly trying to downplay the ambitions of the NBS precisely because the funding is inadequate. Meanwhile, all that bus operators can do is sit and watch as all of this unfolds, since they are no longer masters of their own destinies.
Understanding lacking among elected representatives
I have also been testing the water among Conservative MPs to see what their view of the NBS is, and whether they were in agreement with the decision to effectively bring the curtain down on deregulation in England. Inevitably, the level of understanding about the contents of the NBS was limited and very high level. I would not have expected anything else.
But the MPs I managed to speak to certainly seemed totally unsighted over the funding issue and the fact that the money available falls so far short of what is actually required. I suspect that there are many MPs out there thinking that the NBS is going to result in some kind of massive increase in services and frequencies in their individual constituencies. They are in for a nasty shock!
But what did take me aback was the comment from one MP who told me that competition in the bus market had not worked. If the message coming out the Conservative Party is that bus competition has not failed, then one must ask why it has taken so long for this to be the party's position.
Removal of competition: A hangover from Boris's days as Mayor?
What has changed? As far as I can see, nothing has. Perhaps the industry can be accused of being slow to embrace certain things – multi-operator smartcards, for example – but the fundamentals as to why the Conservative Party saw fit to deregulate buses outside London in 1986 have not changed.
Is it really no more than that we have a Conservative Prime Minister who, as Mayor of London, oversaw a regulated market and thinks that it can work everywhere? If that is the case, then we are in a bad place indeed.
I wonder if we would have had this NBS if we had a different type of Conservative Prime Minister. And no MP that I spoke to seemed to be aware that the apparent success of regulation in London came at huge cost to the taxpayer. Nor did they seem to appreciate that there are many other factors that determine why people choose to use the bus, or not, and whether services are reliable – and all the rest.
More funding needed for National Bus Strategy
So we live in strange political times. I hope that my concerns about the deliverability of the NBS prove unfounded. Perhaps the government will find more money to fund its ambitions. We have a Comprehensive Spending Review coming later this year. It is within the Chancellor's gift to use that to find more cash for buses. One might hope that Secretary of State for Transport Grant Shapps is pressing him to do so. My strong hunch is that he is not, and that the Chancellor will not oblige.
When, in perhaps two or three years' time, it is clear that the NBS has not delivered on the step change in bus provision and patronage that ministers currently claim it will, Grant Shapps will not be Secretary of State for Transport.
I hope whoever holds that office at the time an assessment is made of the success or failure of the NBS – presumably by the National Audit Office, the Public Accounts Committee and the Transport Select Committee – will have the courage to remind us all of who was in charge when the Strategy was developed and published.