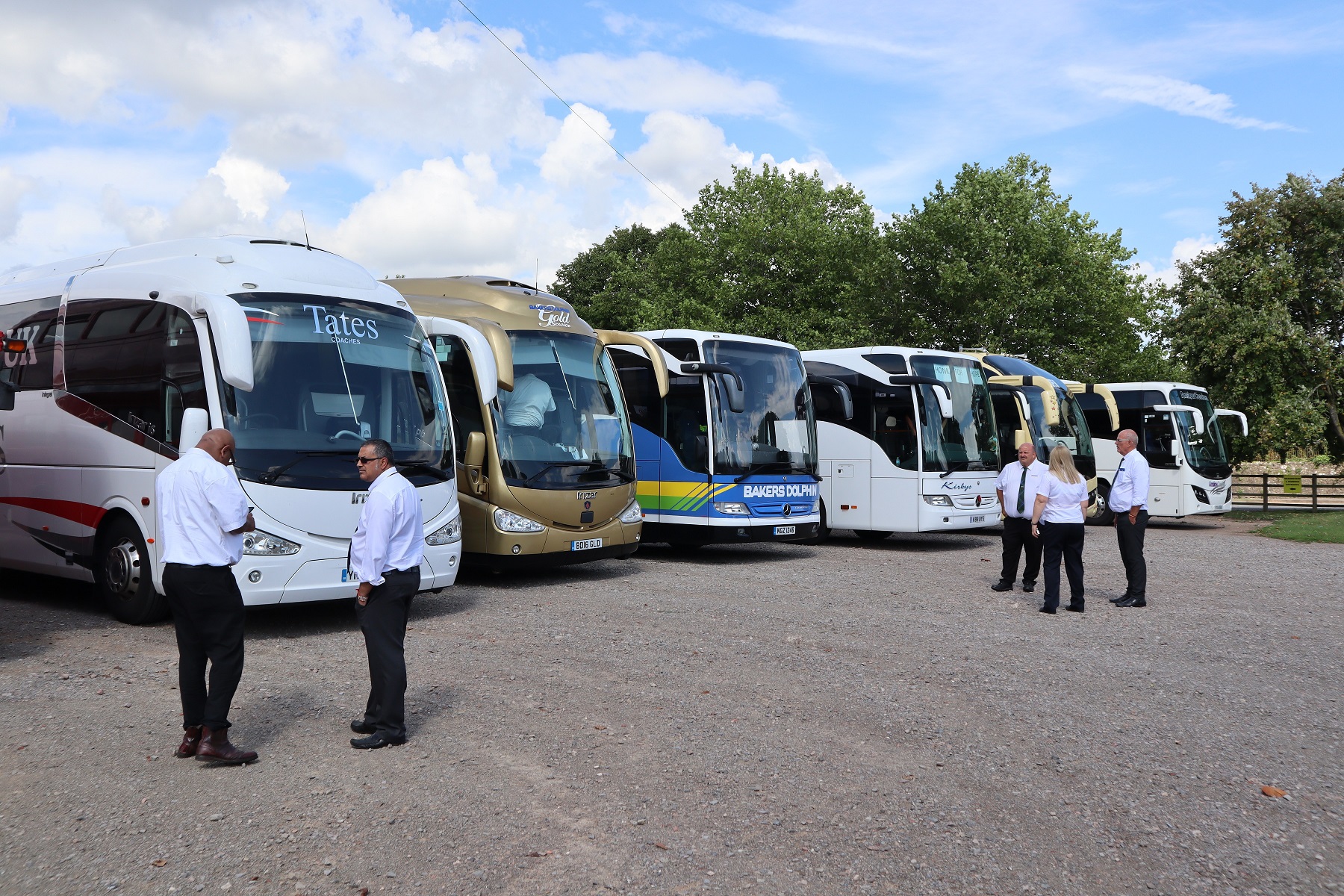 What would you do if I sang out of tune?
Today we have 15 coaches on sub-hire from three operators that I trust. We work for them, they work for us. We don't quibble on price and the four of us all do a professional job for each other, with as much pride as if it was one of our own customers. We pay each other on time as well! If I am in trouble with a breakdown, or a teacher whose counting is a bit iffy, then if they can help, they will.
That is what probably makes this industry unique and special. One operator once bailed me out of a particularly tricky situation involving a ferry crossing to the Isles of Scilly, saving a huge amount of embarrassment and thousands of pounds.
Our proximity to a major theme park means that we often send our coaches and mechanics to get people on the Big Dipper, or to give some poor driver a boost after they have left the master switch on all day to keep the boiler warm and the coffee flowing.
I don't think I have ever looked at a bill and thought it was excessive, and nor have I sent one that is, either. Usually, if anything, I under-charge.
But in an industry with so many variables, knowing that your fellow operators are likely to go out of their way to help you when needed is a big thing to have in your locker when you encounter the inevitable 'operational difficulties'.
Yet this sector can also be incredibly cut-throat. A quick look on the old t'interweb or a glace at the rates that companies will do some work for tells you that. Some are so poor that they make my eyes hurt. I am firmly of the opinion that people run for the rates that they perceive they need to achieve. It isn't for me or any other operator to set someone else's prices.
School contracts are the same. I put my price in at a level that works for me. More expensive than most, but hopefully, competitive enough to get me the ones that I want. If a lower-cost operator is tied up doing other work, it frees up different and hopefully better stuff for the rest of us.
Those are two very different sides of the same coin, and part of the reasons why this job can be so varied, interesting and challenging. We all face the same issues, from driver shortages to breakdowns and unreasonable customers.
There is more than one way to make a profit. Each to their own: Coach operators can be very different, from owner-drivers to huge firms with hundreds of vehicles. Our pricing strategies differ, as does the way we present our vehicles. Some with lots of lights and extras and some in plan white can also be poles apart. But when push comes to shove, we usually help each other out. Long may that continue.