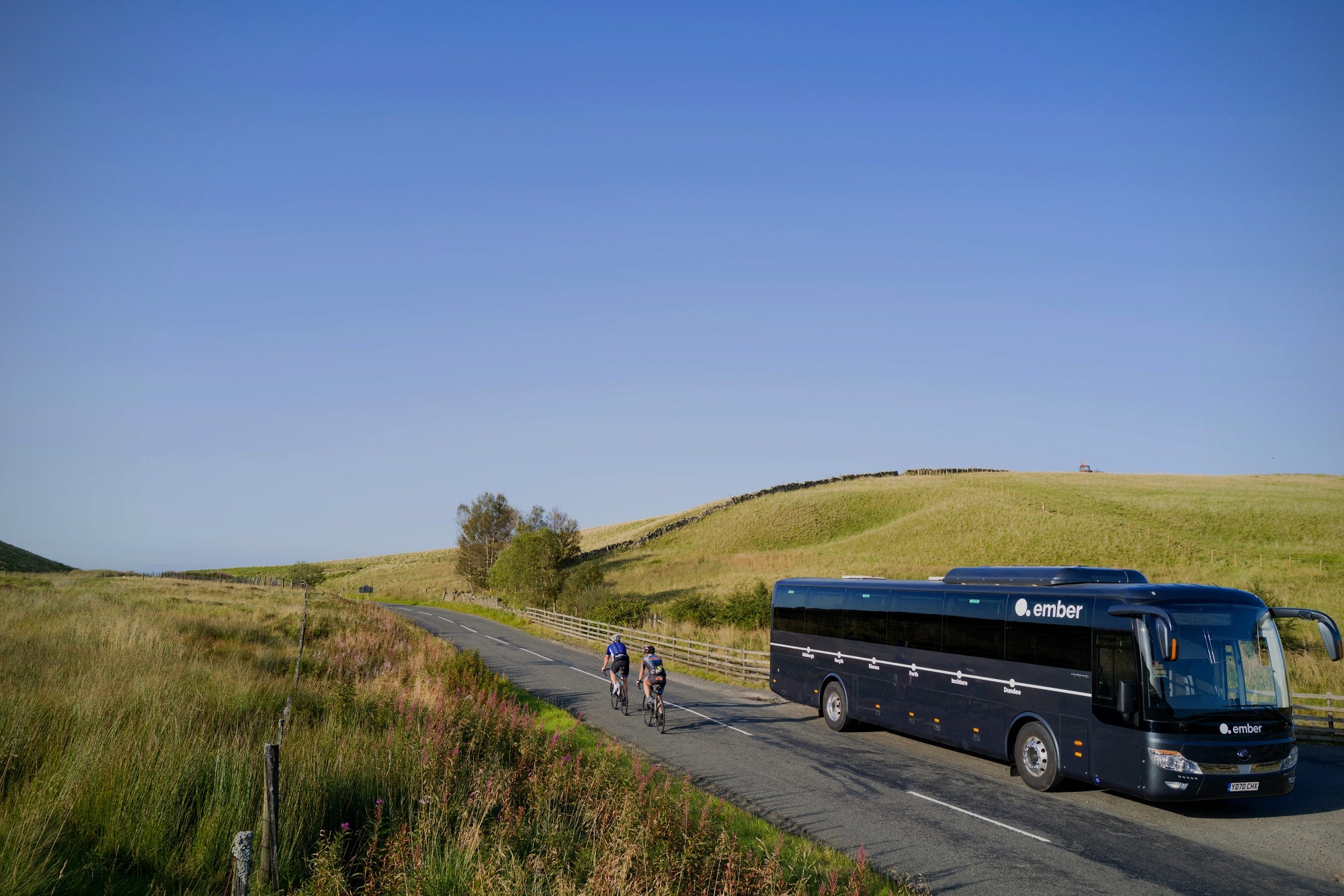 I'd like a good-looking coach, please. It needs to have a 400+ mile range, be refuelled in five minutes, have 57 seats plus room for a wheelchair user and lots of luggage space. And did I mention that it needs to be zero-emission, too?
While that vehicle may seem like a fantasy to some, the groundwork is being laid so that we could see one like it on the roads of the UK soon. The recent publication of a first report by the Confederation of Passenger Transport's Zero Emission Coach Taskforce (ZECT) shows the positive steps that operators are taking in at least considering what a zero-emission future could look like.
Attention turning to zero-emission coach move slowly but surely
While the race to zero-emission is not a top priority for coaches, the attention of stakeholders and policymakers is slowly turning towards overcoming the challenges facing the coach industry in that transition. As the ZECT report highlights, there are many barriers to be overcome for a zero-emission coach to replicate exactly what a diesel model can achieve now.
The lack of clarity on which zero-emission technology is most suitable is a big focus of the report, as well as access to infrastructure at key locations on motorways and at destinations.
Operators are right to raise these 'known unknowns' as major hurdles, because while the Department for Transport wants the industry to move to zero-emission, no support has been forthcoming. Only through the Scottish Ultra-Low Emission Bus Scheme and Scottish Zero Emission Bus challenge fund have operators received funding for zero-emission coaches, and even then, only if they run on scheduled routes.
As the coach market is smaller than its other heavy-duty cousins, in the long run it will likely have to rely on developments in different sectors to progress towards zero.
However, all the heavy-duty sectors are starting that journey, and there are many lessons that can be carried over. While not identical, HGVs have higher speeds and cover long distances. A recent webinar identified the ideal locations for hydrogen refuelling infrastructure along the motorway network as part of the Zero Emission Freight Trials. Coaches could take advantage of those.
While not identical, charging infrastructure is being installed in bus depots across the country. The issue of doing that in leased depots was a major concern for bus operators initially, but in practice it has not been a real issue.
Scope for collaboration with other sectors in move
Although many coach depots are in rural locations where the electricity grid is sparse, the farming community has often expressed that it has issues exporting the renewable energy it produces. That is an opportunity for rural communities to support each other while transitioning to zero-emission and energy independence.
The above is why phase two of ZECT's work will start to look to gather data on the zero-emission coaches in service today. Sharing knowledge, successes and failures will lead to case studies of best practice and help to lift the knowledge base of the industry.
These challenges have been and will be overcome with some trial and error. Nobody gets it perfectly right the first time. That is why at Zemo Partnership we urge operators not to think about a zero-emission coach that can do everything now, but instead what services can be undertaken today by what is available today.
The sooner that operators start to experience zero-emission coaches and start to see their benefits (lower running and maintenance costs), the less daunting the transition may seem.
Download the ZECT report here.