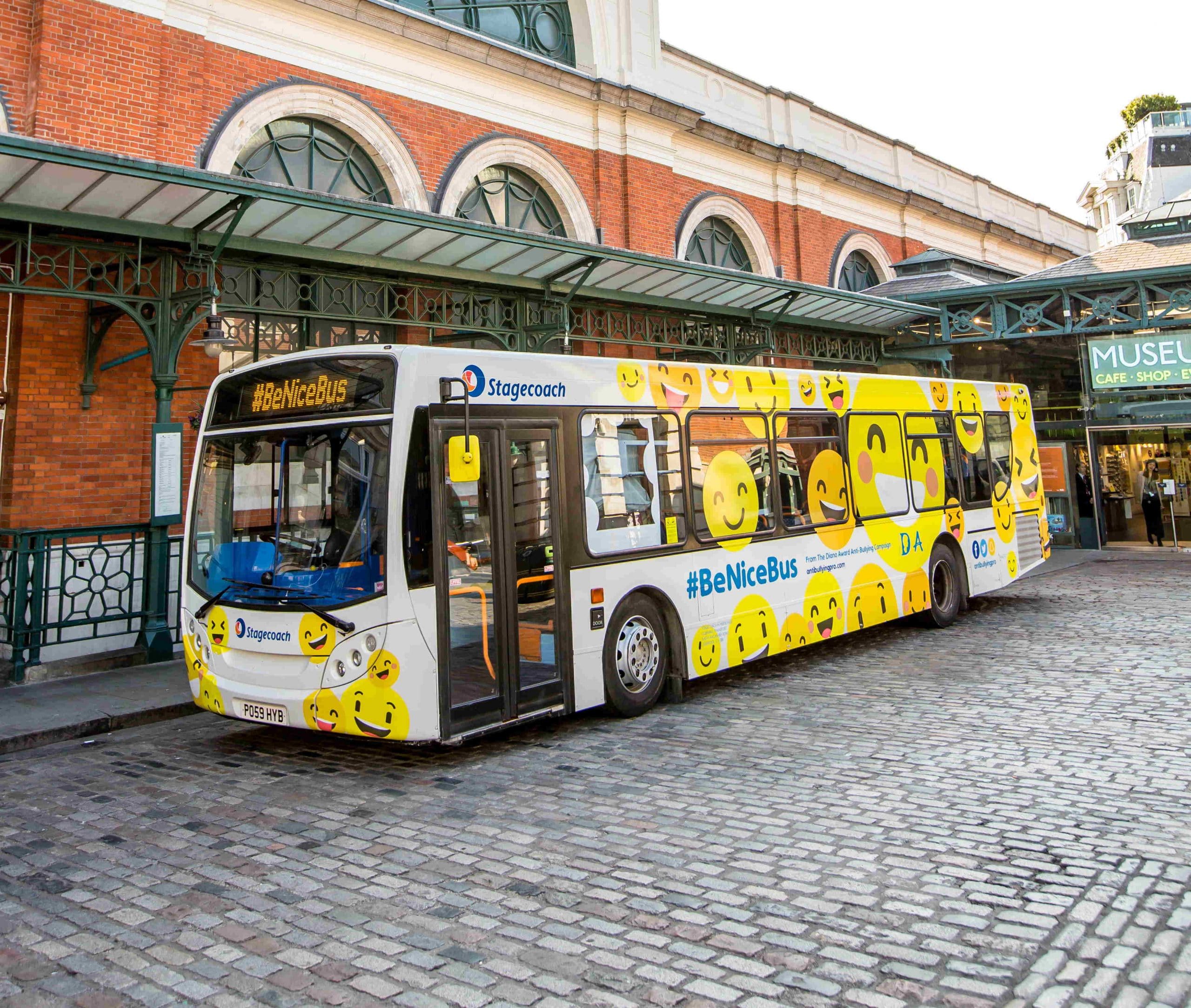 Stagecoach has concluded the three-year tour of its Be Nice Bus and spread its anti-bullying message to over 11,000 young people across the UK in the process.
In partnership with youth charity The Diana Award, the operator recently concluded the vehicle's tour of 156 UK schools.
The refurbished single-deck bus hosted workshops, interactive sessions and educational resources to encourage positive behaviour and warn of the consequences of cyber bullying, alongside steps to take if children and young people are victims of bullying online.
Stagecoach Chief Executive Martin Griffiths says: "We have thousands of employees who are parents and whose children may have experienced the impacts of bullying behaviour, making it even more important for us to play our part.
"In these uncertain times for the country, it's more important than ever for people to be kind to each other and help each other and we're pleased to have been involved in such a successful and worthwhile initiative."