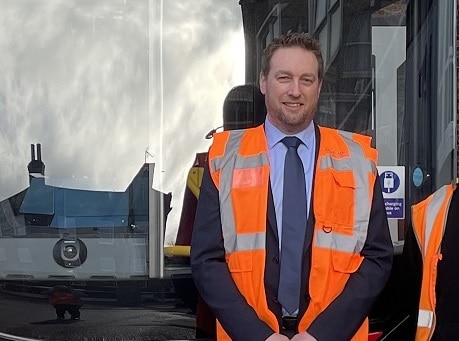 Chris Remnant has been appointed Engineering Director of Abellio London Bus.
He joins after a 26-year career with Stagecoach and takes up the post after its previous holder, Jon Eardley, was promoted to Managing Director.
Like Mr Eardley, Mr Remnant started his career as an apprentice, in his case at age 15 in Chepstow. Before joining Abellio he held management and Engineering Director roles in both London and elsewhere in the UK.
Says Mr Remnant: "I am delighted to be on board at Abellio London Bus as a forward-thinking, people orientated business. I am looking forward to working with colleagues to lead the delivery of many exciting, industry-leading projects during 2022 and far beyond.
"During my career I have had the pleasure of meeting and working with wonderful people from all walks of life. Their commitment and will to go above and beyond whatever is required has constantly inspired me – and I know that will continue to be the case at Abellio London Bus."
Welcoming Mr Remnant to the business, Mr Eardley says: "Chris joins us at an exciting time as we mobilise a number of electric routes and prepare to open our new site at Dawley Road in the spring. He will lead the engineering team to further build on the solid foundations created over recent years."