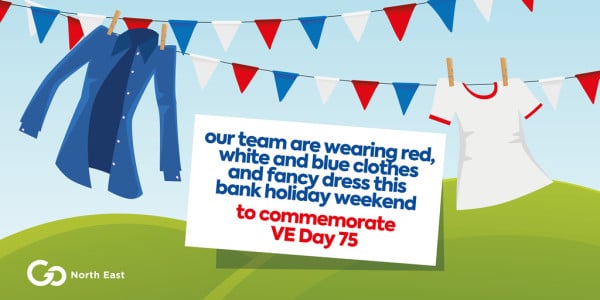 Bus drivers at Go North East celebrated Victory in Europe Day this bank holiday weekend with red, white and blue clothing in place of their usual uniforms.
Drivers and other colleagues used the celebrations as an opportunity to break up the lockdown routine. Buses continue to run at emergency timetables catering to key worker journeys and essential travel only.
Managing Director at Go North East Martijn Gilbert said: "We know things can seem a little repetitive under lockdown so, like we did at Easter, we hope to add a little colour and cheer to the bank holiday weekend.
"It's also a time of reflection and gives our workforce the opportunity to commemorate VE Day."