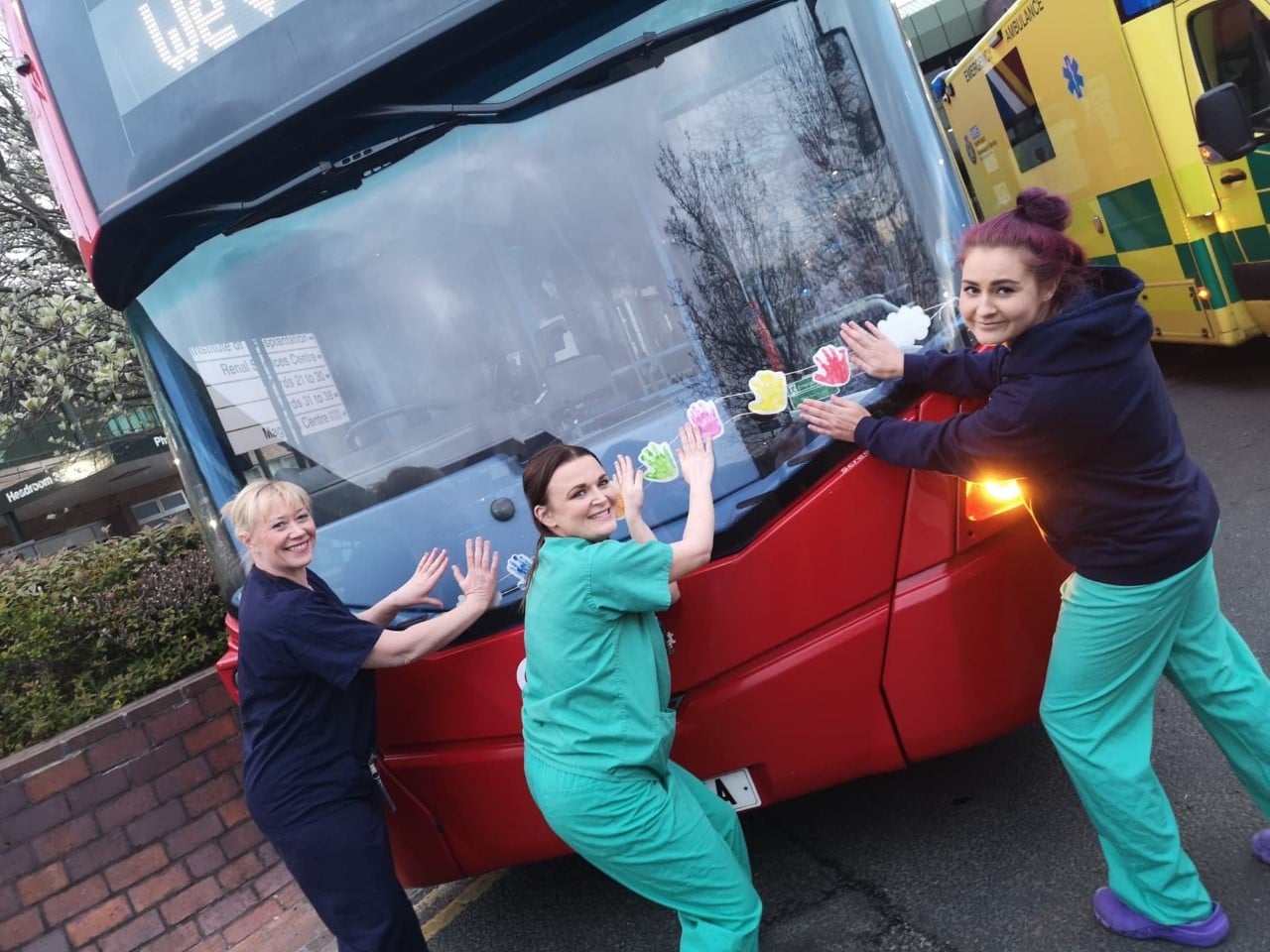 Go North East (GNE) has raised £1600 for the NHS and is today (23 April) celebrating key workers with 'clap for our carers' activities across its depots and at the NHS Hexham General Hospital.
At its Sunderland depot, GNE is positioning its buses into the shape of a heart in a tribute to the NHS workers fighting coronavirus COVID-19. Celebrations will also take place at the company's Consett depot and Gateshead Interchange.
A GNE bus decorated with hand-drawn rainbow posters will attend Hexham General Hospital, in a similar fashion to a double-decker which last week attended Newcastle Freeman Hospital.
Martijn Gilbert, Managing Director at Go North East, says: "It's great to see the region pull together in the most challenging of times for initiatives like this.
"Not only do they recognise the heroes we have working across the region and the rest of the country, but they really do put smiles on people's faces too and we're so proud to be involved."