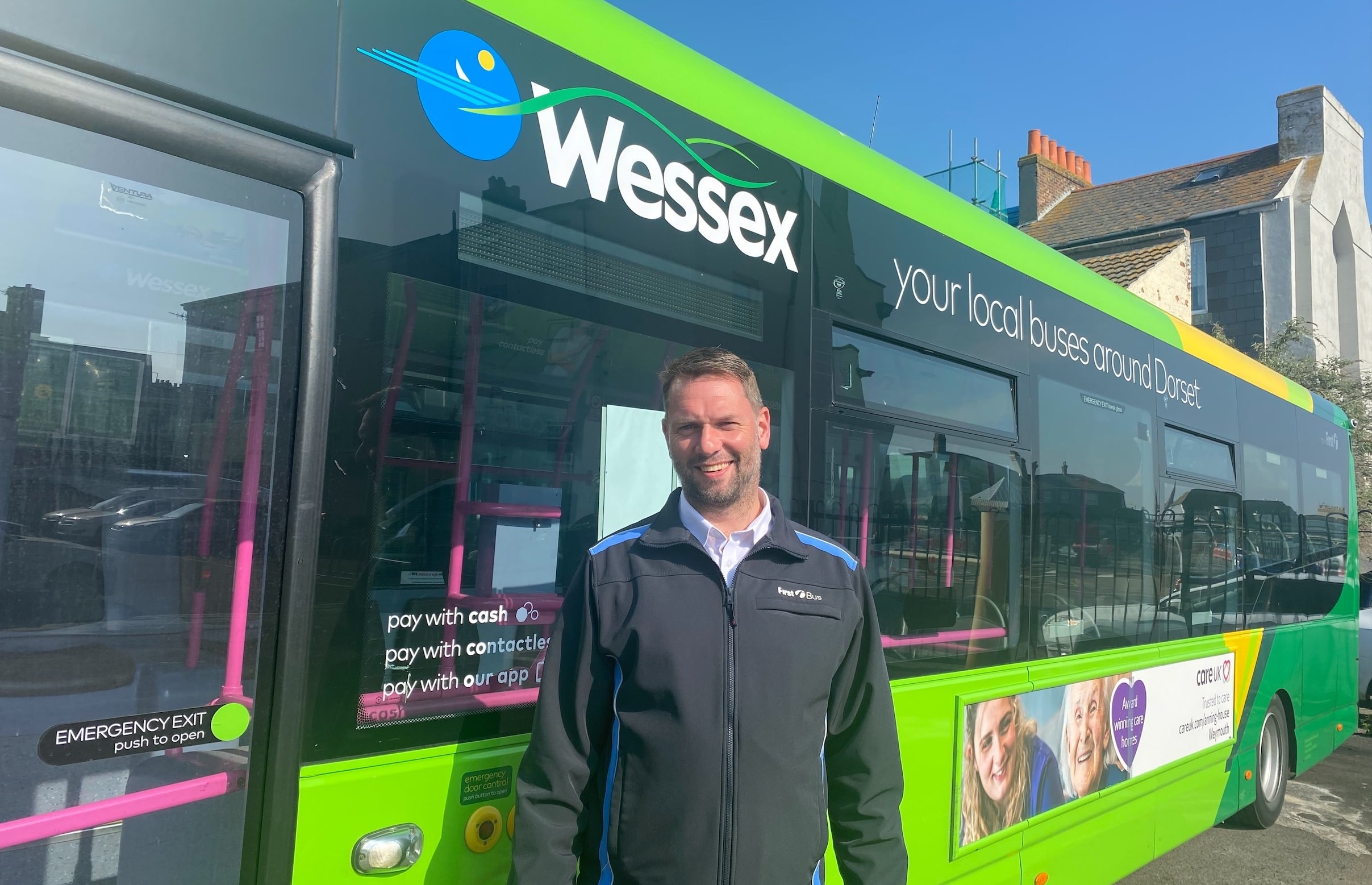 First Wessex has named Richard Gagg as Operations Manager. He will work from the operator's Weymouth depot and joins from Go South Coast subsidiary Salisbury Reds, where he was formerly also Operations Manager.
Mr Gagg is a qualified Transport Manager and brings over 20 years' bus industry experience to the post, having commenced his career in the sector as a driver.
He says: "I am thoroughly relishing the new role. First Wessex is a fantastic company to work for, running some of the most scenic and breathtakingly beautiful routes in the country, particularly our iconic Jurassic Coaster services. I find a lot of satisfaction in supporting my team to deliver the service that our passengers expect.
"This is one of the best industries for progressing your career, no matter what your age, and I would encourage other people to apply for First Bus roles. If you work hard and want to get on, there are lots of things you can do – and you don't need a degree."
Adds First Hampshire, Dorset and Berkshire Head of Operations Carol Sim: "We are absolutely delighted to have Richard Gagg on board. His extensive experience and passion for developing his team are real assets, especially as we move into our busy summer season."