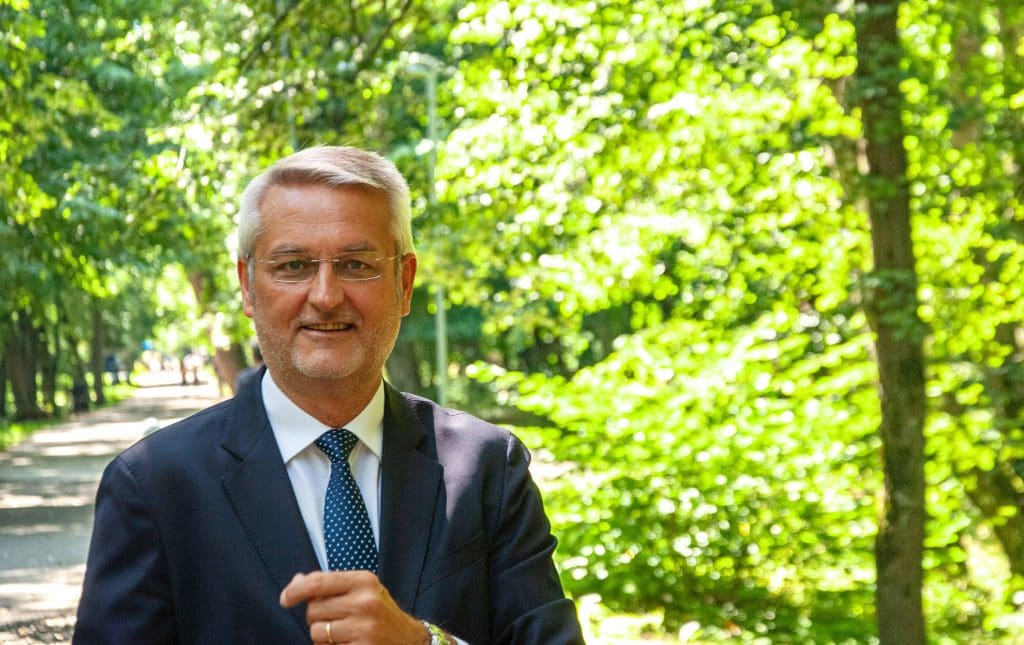 Wrightbus has appointed Jean-Luc Deflandre as Chief Commercial Officer for its mainland European operations. His arrival is part of work by the Ballymena manufacturer to expand its range of low- and zero-emission bus range into markets "across the continent."
Mr Deflandre is a former advisor to the board of BYD and he has held Chief Commercial Officer roles at both Ebusco and Dancer Bus, which are Dutch and Lithuanian manufacturers of zero-emission buses, respectively. He has over 15 years' experience in that sector.
Wrightbus says that Mr Deflandre's arrival signals "growing ambition" for the OEM. When launching its GB Kite zero-emission single-deck range in 2021, the manufacturer pointed out that the modular platform had been designed purposely to permit three-door operation in left-hand drive markets, with the electric motor positioned to the UK nearside.
Commenting on his appointment, Jean-Luc Deflandre says: "I am delighted to be joining Wrightbus at an incredibly important period for the company and for passenger transport as a whole. Wrightbus is leading the way in zero-emission vehicles, and I am eager to bring my experience to bear across mainland Europe."
Adds Wrightbus CEO Buta Atwal: "We are delighted to welcome Jean-Luc to our team to support our ambitions not only to decarbonise public transport across the UK and Ireland, but around the world.
"Working at scale, Wrightbus has a clear plan in place to reduce the costs of those buses to comparable to diesel for total cost of ownership. We believe that zero-emission buses, manufactured in Ballymena, can and should be used and powered across the world."