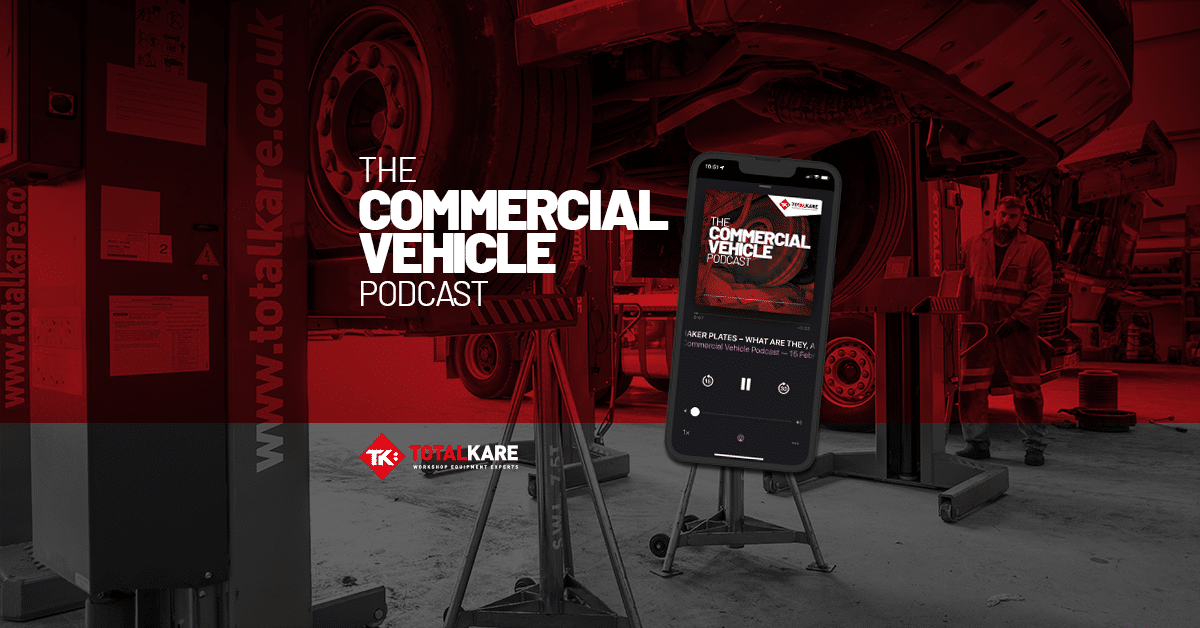 Welcome to The Commercial Vehicle Podcast from Totalkare. Tune in to hear the latest discussion around brake testers.
Totalkare podcast episode 16: Questions you need to ask before investing in a brake tester.
When your workshop was young and your fleet was small, it probably made sense to outsource your brake testing to a test centre with its own brake tester.
Equipment can be costly, with an up-front investment that takes time to recover – and it's not always clear how long you'll have to wait to start seeing savings.
But as your company grows (and your fleet grows with it), the long-term costs of outsourced tests can start to outweigh the short-term costs of buying your own brake testers.
For every business with a fleet, there's a point in their journey where the investment makes sense – and we're here to help you find it.
So, whether it's an in-ground brake tester or mobile version you're thinking about investing in, tune in to find out the 9 questions you need to ask before you can justify bringing your brake testing in-house:
Views expressed are those of contributors and do not necessarily reflect the views of routeone or Diversified Communications.