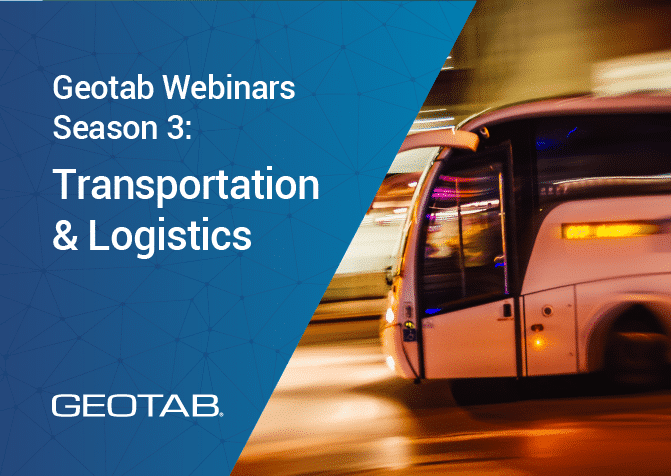 Geotab Transport and Logistics Webinar series will take you through market challenges and how to overcome them with a deep dive into Geotab Tachograph features and how to leverage the ecosystem to focus on the things that matter to your fleet the most.
The need for a flexible and agile telematics solution is very important, it's about having the ability to adapt to the growing demands of fleet management. Geotab Tachograph makes compliance easier by offering automatic remote downloads, all information is updated in real-time, eliminating manual management of driver and vehicle information. Set email notifications to alert on expiring company and driver cards, the expiration of legal downloading periods and more.
The Geotab Truck Solution for Europe introduces the Tachograph feature within Geotab's open platform, MyGeotab. In this session we will have the opportunity to explore its components and see how it integrates into MyGeotab.
What you'll learn:
Activating the Tachograph Feature
Digital tachograph remote data download (RDL) Module Overview
Real time driving and resting time (TAC) Module Overview
Analysis of advanced files and infraction (AFA) Module Overview
Tachograph Feature Demo
To register or watch an anytime pre-recording: click here