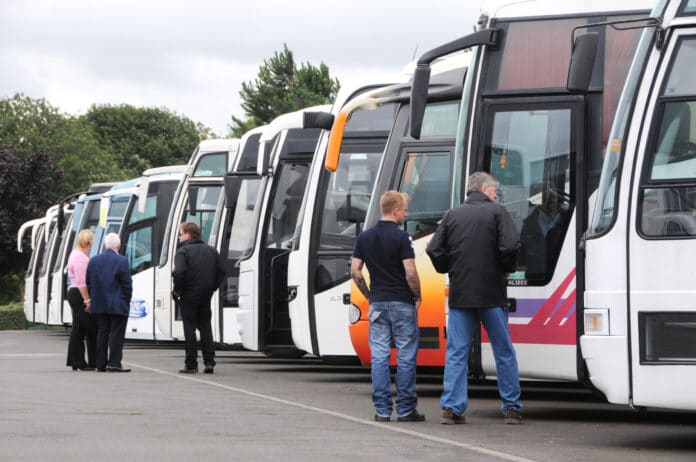 routeone has developed its vehicle sales platform to bring new features to operators and dealers
The improved, self-serve vehicle sales facility allows operators and dealers to showcase and sell their vehicles remotely. There are a range of new features including; video tours, unlimited description, and online enquiry forms.
The platform was launched to existing members in May 2020, in response to a demand for a facility to sell their vehicles during lockdown, despite the difficult trading conditions.
Says Daniel Lunn, Sales Manager at routeone; "Feedback from existing members about the platform's ease of use has been resoundingly positive and importantly, we've been hearing of many successful sales via the platform during the pandemic."
Gary Scougall, Director at Eve Coaches Ltd reports; "We have had great success and interest regards our adverts. We have sold our 70strs and have had a lot of interest in the Solo service buses, all through the new platform. It is simplistic, easy to use and immediate."
Daniel continues; "We're delighted to extend this tried and tested platform to the wider market as the magazine returns to print and when demand has never been higher online, ensuring sellers get the best possible reach for their vehicle advertisements across both print and digital media."
Complete control and full support
The first significant development is the new self-serve facility. Operators can purchase a membership on the routeone website and get immediate access to upload their vehicles. This access allows sellers to upload vehicles in their own time and instantly modify them as often as needed.
Says Steve Swain, Managing Director at Chartwell Bus Sales Limited; "The new platform is very user-friendly. Uploading the buses we are selling is straightforward as is the editing function."
The simple upload process guides first-time users through a vehicle upload, but for those that are less computer-confident, the team are on hand to offer support.
New and enhanced features
The new self-serve virtual marketplace has all the tools needed to showcase a vehicle for sale. Sellers can add unlimited descriptive text, upload multiple images, and include video content. This provides more information to buyers upfront and allows them to explore a vehicle from the comfort of their own home before booking a viewing via the new online enquiry form.
Flexible packages for different budgets
Operators can benefit from lower priced packages designed to accommodate varying fleet sizes, starting from £50 for 30 days exposure online, plus advertising in the print magazine. For those seeking a quick sale, the new 'featured listing' facility provides an option to upgrade the level of exposure for their online advertisements.
Premium benefits including fixed-price legal representation
Higher tier packages that have been designed for operators with multiple vehicles for sale include additional benefits. Those purchasing Multi- or Frequent- Seller packages can access fixed-fee expert representation at Public Inquiries and Preliminary Hearings, and fixed price legal audits through routeone's partner, full-service law firm Fieldfisher.
Furthermore, Multi and Frequent Seller members will receive a 50% discount on recruitment listings in the print magazine for the duration of their membership.
The number one magazine and website for coach, bus, mini and midi vehicle sales
routeone's new self-serve platform offers greater flexibility and control to sellers, and fuller, more up to date information for buyers. With package options to suit all budgets, exposure across print and online, a range of new features and premium benefits – route-one.net/vehicles is the go-to place for buying and selling vehicles.
Selling a vehicle? Visit: https://www.route-one.net/vehicle-sales
Buying a vehicle? Visit: https://www.route-one.net/vehicles/
To speak to a member of the team, phone 01733 405730 or email trader@route-one.net