Richard Blackburn-Hughes, Ticketer's Chief Commercial Officer, gives us his insights on how operators can harness the power of data. He shares his thoughts how operators can better understand and improve their offerings and operations using the wealth of available data.
What's the importance of data?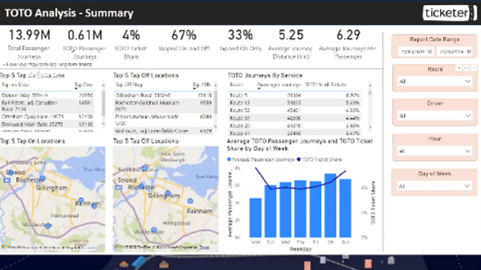 Data – it's a big talking point. How is it useful? How can it help your operational efficiency? How can you understand it? That's only scratching the surface. Data enables you to look at your present position but it also allows you to plan and even visualise the future. For operators, there's so much data available – actually too much! It's time-consuming, sometimes expensive and laborious to get to the specific piece of data or insight an operator needs. What's certain is that data is underutilised in the industry and so much more can be done to unlock the value of the vast amounts of data available in operator's systems. It can be pivotal to help them overcome many of the challenges they face.
What's the main barrier to using data?
Put simply, there's so much of it but it is so often hard to access. To do in-depth analysis often takes operators hours to download reports, put into pivot tables and produce graphics to make sense of the sea of available data. With our latest developments, all of this and more, will be accessible within seconds. Operators have told me how powerful greater access to data insights will be for them. Being able to give them that access – at the click of a button – it's transformational.
You'll soon be able to drill down with a few clicks to see all of your information and answer any kind of questions or queries. It will be unlocking a gold mine of insights for operators and local authorities, accessible both quickly and easily and, most importantly, at no extra cost.
How is Ticketer unlocking the value of data?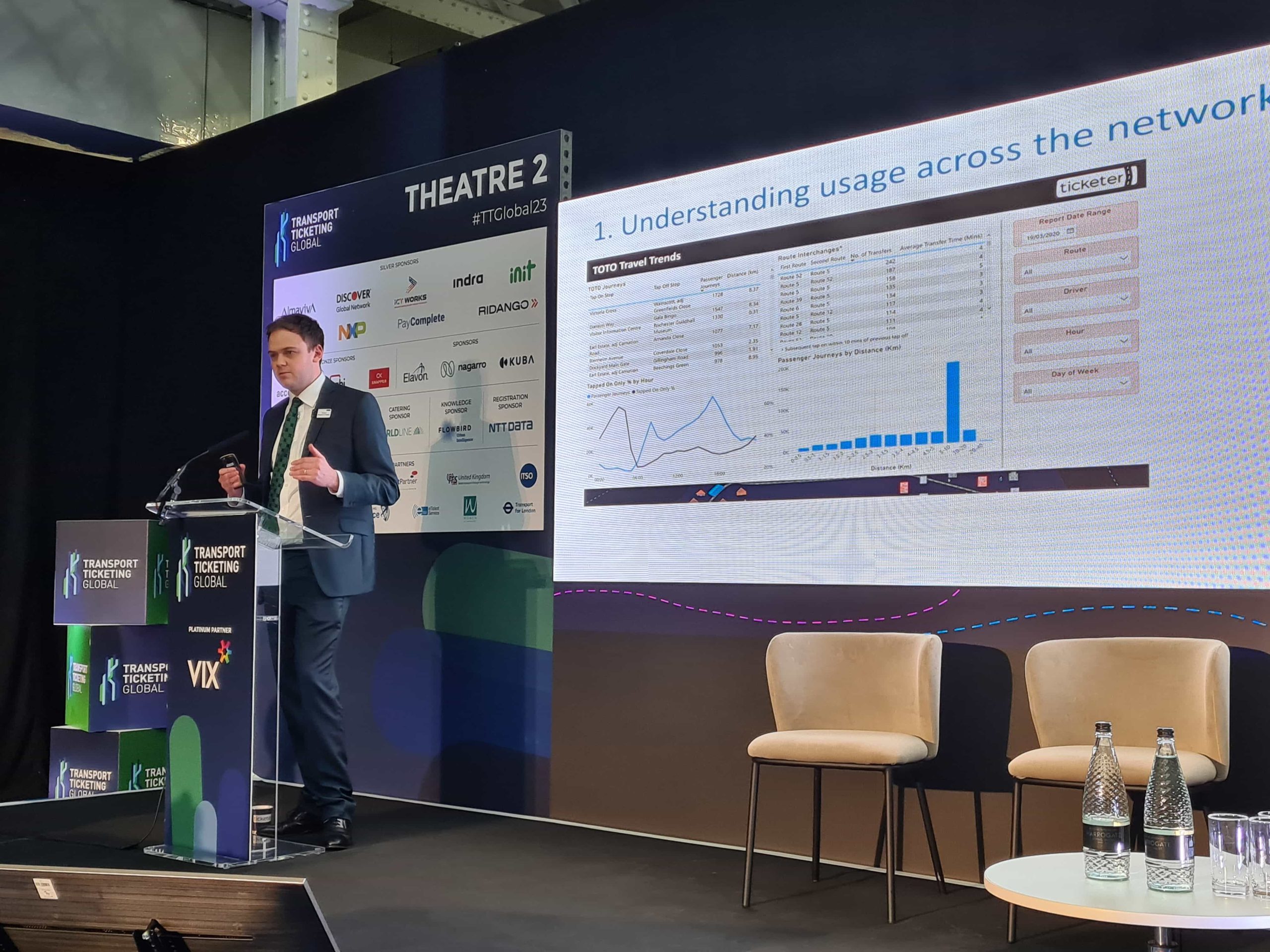 With our new Ticketer Insights Hub, everything is available from driver performance through to revenue, from passenger boarding points through to vehicle occupancy and beyond.
Enhancements to the existing portal will provide easy access to data and can offer new insights. Operators will be able to visualise their data in graphs, charts, heat maps, and so much more.
We're unlocking the value of this raw data which the industry is has been sitting on. It can be analysed, fast. It can be turned into valuable insights, simply. The hub will help deliver better value for bus customers, improve operational efficiency and support better decision making.
What key insights can operators get?
There's so much that operators can see with Ticketer's Insights Hub. My four favourite benefits are:
 Interrogate the data however you like. Starting with the basics of boardings and revenue by day, you can drill down by multiple variables, including customer types, route, time of day, ticket types, all the way down to individual bus stop level. Whatever you need, the Ticketer Insights Hub can uncover for you.
Historical data. You can choose the time period you want to review and compare to the last week, month or year. Finding trends, comparing numbers and seeing the similarities and differences will help operators make useful business decisions.
Ease of use. You don't have to be a data guru to make use of the tool. It's designed around simple set of drop downs and filters, a bit like you would see in your online banking. It helps your teams focus on getting meaning from the data, rather spending the time manipulating it.
Understanding passenger travel patterns. With Tap Off Readers, operators can really understand their passengers – where they get on and off the bus, seeing their travel distance all the way through to looking at the travel behaviours of individual passengers. Operators can see service interchanges to understand the passenger's entire journey, even being able to select a single bus stop and see where people have gone from there and on what service.
Hear more about how Ticketer is unlocking the value of data
For more information
Visit www.ticketer.com or email sales@ticketer.co.uk