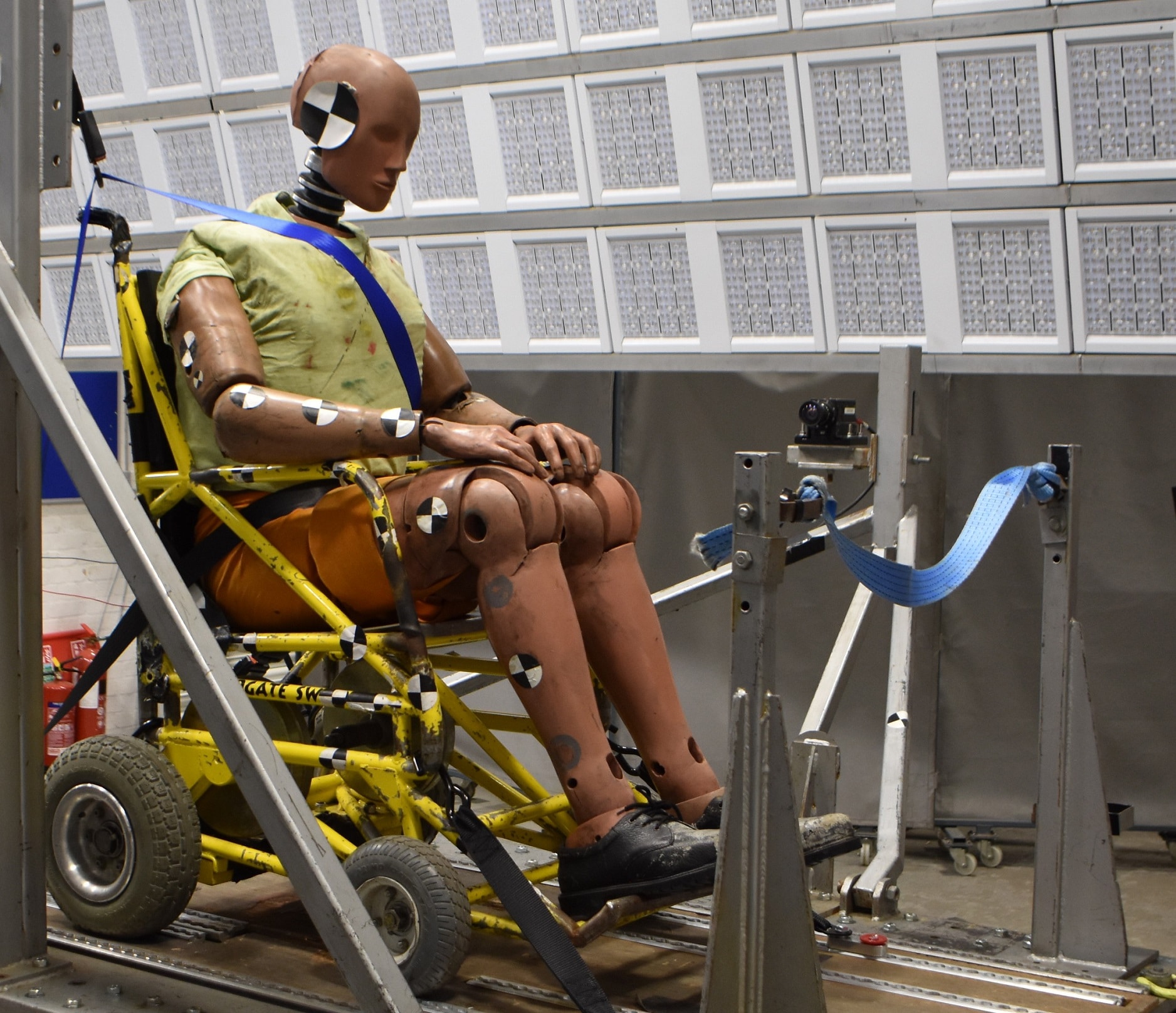 Wheelchair accessible vehicle products specialist Koller has completed testing that it says demonstrates its restraints are "the strongest in the world" in exceeding the required standard by over 30%.
For the testing process, Koller chose four products that collectively represent 99% of the wheelchair tie-down and occupant restraint systems (WTORS) that are purchased by its customers. All are suitable for use in coaches in addition to minibuses.
Each of those was tested to ISO 10542, which specifies design and performance requirements and associated test methods for WTORS. The test programme was carried out following customer demand for equipment that exceeds ISO 10542 standards, and it considered the weight of both wheelchairs and the occupant.
Managing Director Dean Koller says consideration of increased occupant weight is important. "Many of our customers are seeing wheelchair occupants exceeding the standard crash test dummy weight of 77.7kg," he explains.
"A Hybrid III 50th percentile dummy which represents an adult male is stipulated in the ISO 10542 standard. However, the 50th percentile Hybrid ATD was first introduced in the 1970s. Since then, average weights have increased, with a large percentage of the population weighing over 77.7kg.
"We wanted to ensure that our wheelchair occupant restraints and passenger harnesses are the strongest in the world. To make that claim it was important to carry out the increased occupancy weight testing. The products chosen for the test programme represent 99% of Koller WTORS purchased, and therefore cover almost every scenario."
Mr Koller adds that Yeovil business is now both the first WTORS manufacturer to offer a combined wheelchair and occupant restraint tested to wheelchairs up to 200kg, and the first to supply restraints tested to ISO 10542 for occupants up to 102kg. "This cements our position as the first choice for WTORS when safety and value are the most important consideration," he says.