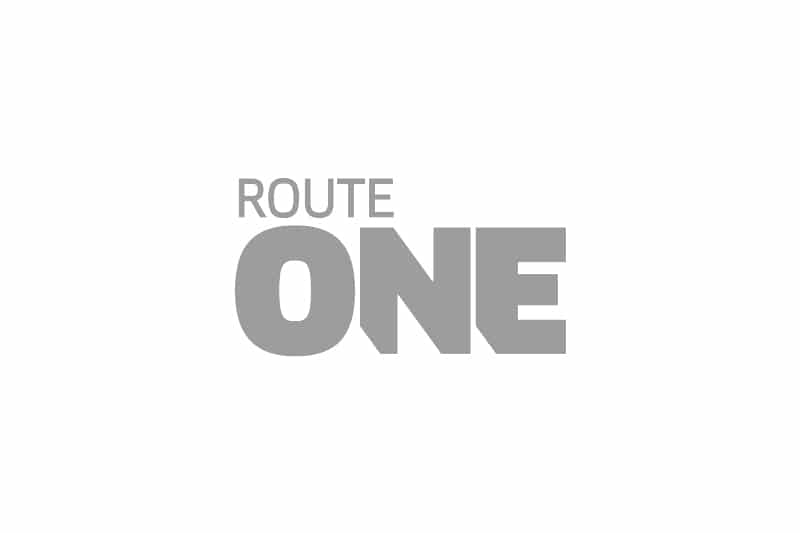 Scania's Interlink replaced the OmniExpress as a mid-range coach last year. In well-appointed Finesse specification it is doing well already, as found by Tim Deakin on a test drive of a tri-axle example
Scania has high hopes for its Interlink. A two-axle coach was prominent on the manufacturer's stand at Euro Bus Expo, and orders placed so far – including from some high-profile customers – prove that it ticks lots of boxes for lots of operators.
Among them is JH Coaches of Birtley, Tyne and Wear. It will soon put one of the UK's first tri-axle Interlinks into service as the beginning of a move towards Scania products. Three Tourings will follow later in 2017, and an additional vehicle is on the radar.
JH Coaches has chosen the Finesse variant of the Interlink. Like its predecessor in the OmniExpress range, it comes with a high specification, but Operations Director Ian Shipley added to it super-tinted glass and larger monitors, among other items.
One of the Interlink's principal attractions to JH Coaches is its capacity. The test vehicle carries 63 passengers, and it will replace a 59-seater.
"We often find that the higher-capacity coaches are our busiest. Between February and October the Interlink will largely be running to and from Normandy; it will cover around 100,000km per annum," says Ian.
"The coach comes with Scania's standard two-year repair and maintenance package, and we have extended driveline cover up to year five. It will be looked after by the dealership at Washington.
"Unexpected repair costs on all coaches have risen since Euro 4, and to smaller operators they can be a big problem.
"We have taken additional coverage because it means that we will experience no 'shocks to the system' for five years at least. It comes at a premium, but to me, that's worth it for peace of mind."
Prior to the Interlink entering service, Ian kindly made it available for a routeone test drive.
Build
Finished in JH Coaches' gold livery, the Interlink is a striking coach. It is also a big coach, at 14.09m long, 2.55m wide and 3.65m high; it tips the scales at a reasonable 15,955kg unladen.
It is built on the K 410 EB chassis with a DC13 engine developing 410bhp. Ratings of 450bhp or 490bhp are also available, although it is difficult to see why either would be strictly necessary. At 410bhp and 450bhp, exhaust gas recirculation (EGR) is not needed to meet Euro 6.
Power is taken through the eight-speed Opticruise automated gearbox. This is the latest version of Opticruise, which is now on its second iteration as a two-pedal transmission. Independent front suspension is standard.
Manually-operated, top-hinged luggage bay doors are fitted. The below-floor storage area is extensive; with a floor-level toilet and rear emergency door, even more space is possible. Pneumatically-powered locker doors are a cost extra, as is a manual parallel-lift mechanism.
Luggage capacity is one of the Interlink's attractions, says Ian. Its duties will include ski work, although the optional ski lockers over the rear bogie are not fitted. The coach has a towbar, installed at the Lahden factory in Finland where the body was built.
Passenger access
The glazed plug door opens to reveal four steps to the platform, with one more rising to the sunken gangway.
Handrail provision is good, with that on the left complemented by a smaller rail on the underside of the courier seat.
Steps are not lined in yellow, although with a light-coloured metal edging they are reasonably easy to see. Seats have vertical handholds at the aisle side upper corner.
The centre staircase does not intrude into the gangway, and access to the toilet is reasonable. However, the toilet door makes contact with the continental door mechanism when the former is opened.
A kneeling facility is fitted to the front suspension, along with all-round 'squat' capability.
Passenger comfort
Obvious when boarding is the colour co-ordination between the internal and external finishes.
Gold is used for the curtains, while the half-leather Lahden seats – the most opulent of four variants available – have gold piping. Unlike the driver and courier positions, they do not have JH Coaches' logo embossed into the headrest. This, says Ian, is with the coach's second-hand value in mind.
Legroom is more than adequate, and seats come with three-point belts, drop-down tables, magazine nets and footrests. Additionally, aisle positions have the optional slide-apart function, something that will be welcome on long journeys.
Wood effect flooring is fitted throughout, although in the aisle it is covered with removable carpet.
Changes to the aisle are one of the Interlink's improvements over the OmniExpress.
Gangway depth has been reduced substantially to mitigate a criticism of the earlier model, and it is now no different to other coaches on the market.
Additionally, Scania has deepened the side windows, and combined with the lower floor this gives the cabin a more airy feel. Towards the back this is further helped by a larger rear window.
The sunken centre toilet is held over from the OmniExpress and is topped by a small servery. A fridge is mounted within the dash, and USB charging sockets are at every seat.
Twin upgraded 19in monitors are fitted, connected to a Bosch Professional Line entertainment system incorporating a DVD player.
Radiator heaters and the roof-mounted air-conditioning are part of a climate control package that also includes a Spheros pre-heater.
Driver comfort
The Interlink's cab is carried over from the OmniExpress. It is a pleasant place for a day's work, and the Isringhausen seat – finished in the same colours as those in the saloon – creates a good first impression. It has all the usual refinements.
Although Scania has made the Interlink slightly narrower at the front than its predecessor, visibility is excellent.
This is particularly so on the nearside, where the heavily-glazed door and good mirror arrangement give a fine view of the lower area and any cyclists otherwise hidden there. The door includes a manually-operated péage window.
A one-piece electrically-operated sunblind is fitted, and mirrors also adjust electrically.
Room around the seat is very good, although a heater radiator is present behind, meaning that leaving a bag there may be inadvisable. Dash and footwell vents also provide hot and cool air as required.
Switches in usual Scania style are of the chunky rocker variety. Two cigarette-style chargers are to the driver's right, although surprisingly there is no USB socket.
Cab storage is reasonable and there is a good amount of room in the footwell. A reversing camera monitor is adjacent to the A-pillar and the dials on the dash are a lesson in clarity.
Performance
routeone has already tested two-axle coaches based on the K 410 EB underframe. The chassis performed well then and that continues here.
It displays good road manners and excellent manoeuvrability for a coach of its size, while the engine is more than up to the task and impressively frugal. It returned 11.9mpg on a drive that, while unladen, included a degree of urban work.
Scania retains its position as a leader in chassis refinement and driving pleasure. Others run it ever closer, but the Swedish builder excels thanks to a superbly smooth driveline, responsive controls and suspension that gives good feel but absorbs all bar the worst shocks.
The DC13 develops torque at low revs, and it pulls strongly from 1,000rpm. At 60mph in top gear, it registers 1,300rpm, and so it is a little surprising that Opticruise sometimes elects to take engine revs somewhat higher than the torque peak prior to shifting up.
That apart, Opticruise in its latest iteration is snapping at the heels of Volvo's class-leading I-Shift. It changes up smoothly and swiftly, with a dab of the exhaust brake slowing the engine and allowing rapid cog engagement.
In the cab, gears are selected via the right-hand stalk, as are power or economy modes. The same stalk also allows the driver to manually force a change, which proved useful on flat single-carriageway roads to give easy 50mph cruising at around 1,000rpm in top gear.
Acceleration is more fluid than has previously been the case with Opticruise. This was particularly apparent when entering and leaving Sunderland via the A19, a route that is blessed with a number of busy roundabouts.
Rounding the north side of Darlington also proved easy, with large mirrors and excellent visibility both coming into their own. In short, it will take a very picky driver indeed to find fault with their workstation in the Interlink.
Verdict
The lazy way to describe the Interlink is to call it an excellent product. While operators wanting a custom-built coach are not entirely its target market, Finesse specification coupled to some optional extras gives JH Coaches a vehicle that will be at home in most applications.
In particular, the highly-refined chassis is well-suited to long-distance applications and the body gives a sufficiently attractive travelling environment to make it a match for other models in Scania's coach range.
But as Ian says, the whole offering is now of primary importance to buyers. "The package that comes with any coach nowadays is better than what it was in the past. Scania understands operators' needs and backs the product accordingly.
"This is our first Euro 6 coach, and peace of mind is vital with that level of technology.
"When we began the move towards Scania it was a case of better the devil you know, but I am satisfied so far and there was little to add to the Finesse trim level to give us what we wanted."
The Interlink retains some aspects of the OmniExpress, but by no means all of them. Scania has taken the earlier model – competent yet unexceptional, but which did a good job for those that bought it – and turned it into a coach that in some applications is on a par with the market's premium models.
It really is that good.