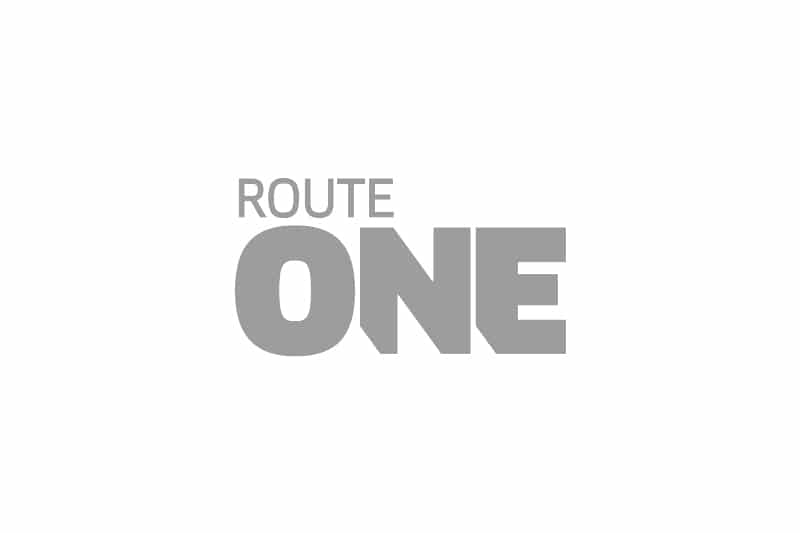 High-capacity coaches form a niche part of the market. If you're in need of something that delivers 80 seats and luggage space, then look no further than Scania, with its Irizar i4-bodied K 360 IB tri-axle
Means of achieving the highest capacity are many. Scania's is a little different: It takes a K 360 IB tri-axle chassis and mounts Irizar's i4 body on it, complete with 3+2 seating. The result? A go-anywhere coach that carries 80 passengers while giving the benefits of buying new.
A number of operators have been attracted by the combination. The most recent delivery went to Ashcroft's Travel of Widnes. It has joined a varied fleet that undertakes lots of work for schools.
"We didn't buy the coach for the wow factor. It's a workhorse and it does exactly what we need it to," says Director Ian Nolan.
"The attraction is its capacity. 80 passengers on one coach is a major saving for the hirer, and it is much better suited to longer-distance work that a double-decker bus."
Ashcroft's Scania Irizar i4 entered service in April. As is standard for Scania's retail deliveries, it came with various extras; the standard two years' R&M coverage is likely to be extended by the buyer in time, and a 10-year fleet management system subscription is free of charge.
Such is the way that the coach has performed, Ian is already talking considering another for 2019. It has proved to be a busy vehicle, but during a break in its schedule he kindly made it available for a routeone Test Drive.
Build
Although the i4 is available with 2+2 seating, Ashcroft's coach is built to maximise capacity. The doorway is not wide enough to accommodate a courier seat as the the flooring slightly overhangs into the opening, while an offside emergency exit is specified rather than a second door.
The AdBlue filler is immediately behind the nearside front wheel, and diesel goes in on the opposite side at around the same position. Moderate underfloor luggage space is provided, accessed via top-hinged manual doors. The exhaust is ahead of the radiator on the nearside, and there is copious space to install a coolant pre-heater on the offside, should one be required.
Scania specifies that the chassis is pre-prepared for fitment of a towbar. The resulting lateral girder behind the engine thus adds useful protection in case of a rear-end shunt. The power unit is the comparatively small 9.3-litre DC09, and thus there is plenty of room around it.
The Ashcroft's coach has 360bhp on tap. It comes with the Opticruise eight-speed automated manual gearbox, to which is attached a hydraulic retarder.
Length of the coach is 13.64m and it is 3.41m high. Unladen it tips the scales at 14,375kg and the GVW is 26,000kg.
Passenger access
As would be expected of a workaday coach built for a particular purpose, the entrance area is more utilitarian than on products for the touring market. The three steps that lead to the platform are covered in textured black plastic, and the remainder of the flooring is similar.
Handrail provision around the steps is excellent. They are powder coated in yellow. Step edges are also high-visibility; just one takes passengers from the platform to the gangway, but it is quite deep. It would perhaps be better to split it into two shallower steps.
The gangway slopes slightly at the front, but it levels out by the fifth row of seats. An otherwise flat arrangement is mandatory with 3+2 seating, and so a wheelchair lift can be specified.
Unsurprisingly, the aisle is quite narrow. Three seats are on the nearside, except for the front row; there, just two are fitted to allow sufficient circulation space.
No hand-holds are fitted to any of the Prime seats, but in a school coach lacking a toilet it's unlikely that there is any need for them. Legroom is as expected, but the seats immediately behind the emergency door have a lot of space, making them suitable for teachers' use.
The emergency exit has a set of slide-out steps. Irizar can include a second door on the nearside amidships if preferred. While that will speed boarding and alighting, its cost is six fewer seats.
Passenger comfort
Seats come with all-age three-point belts and they are finished in a blue fabric with leather headrest inserts. They do not recline. Passenger service units (PSUs) are present. They incorporate reading lights, air-conditioning vents and stop request buttons.
Blue curtains are fitted, and the coach has a quantity of emergency exits that befit its capacity; besides the rear door there are two roof hatches and several windows marked as such.
While Ashcroft's coach is largely to a standard specification, it opted for a DVD player to go with the standard radio/CD. A single fixed monitor is above the windscreen.
Convector radiator heaters are fitted as part of a comprehensive climate control system that is the equal of any fitted to Irizar's luxury coaches.
In particular, the performance of the Hispacold air-conditioning is superb. The test took place amid ambient temperatures in the region of 30oC, but within the coach things quickly became frigid. Cold air vents from the the ceiling, from the PSUs, and from above the luggage racks.
Driver comfort
While the high-capacity i4 is built for a purpose passenger-wise, it retains all of the good things that come as standard with a Scania Irizar from a driver's perspective.
The Isringhausen seat has dual armrests and air suspension, and it is finished to match those in the saloon. A microphone is mounted on the B-pillar.
Irizar's standard heated signalling window is fitted. A manual sunblind is to the driver's right, while twin powered examples take care of the windscreen.
Storage within the cab is good, and particularly welcome is a large bin below the signalling window that incorporates an area for a two-litre bottle. Ahead of that, on the sill, is a smaller area for items such as phones and keys. Twin USB charging sockets are adjacent.
The nearside mirror arm has three panes and the offside two. Of all those, the largest two are electrically adjusted. A reverse camera monitor is attached to the A-pillar.
One of the best cab aspects is the space around the steering column. Coupled with a rest for the left foot and a steering wheel that adjust well, it allows any driver, regardless of size, to take up a comfortable position. This is the standard that others should be judged by.
The only criticism of the cab is the chunky A-pillar. Coupled with the signalling window frame, it can make observation at junctions and roundabouts a little difficult at times.
Performance
360bhp and 1,700Nm of torque are both modest for a tri-axle coach. There is no potential to increase either; both are the DC09's highest ratings and the cooling pack for the larger DC13 will not fit beneath an i4.
Nevertheless – and while the test was undertaken unladen – there was never a feeling of being underpowered. The coach does not pile on speed in the same manner as those with larger engines, but the DC09 pulls well from 1,100rpm.
Opticruise works well. It is now almost on a par with the market-leading AMT, and with the help of a momentary engagement of the exhaust brake, block shifts are taken rapidly. Clutch control when manoeuvring is also good.
In top gear, the tachometer records 1,400rpm at 62mph. At 50mph, the same ratio is held without complaint at 1,100rpm.
Overall driveability of the coach is impressive. With a low cab and small steering wheel it does not feel like a large tri-axle; that breeds confidence, although combined with good roadholding – a further benefit of the low height – it may encourage over exuberance from some drivers.
The hydraulic retarder works well regardless of engine speed, and the tag axle's active steering greatly aids manoeuvrability. Additionally, Scania fits as standard in all of its coaches an automatic air dump facility on the rearmost axle. It must be enabled via a dash switch, but when it is, the suspension transfers weight to the drive axle if loss of traction is detected.
Finally, adaptive cruise control is a further Scania standard fit.
Verdict
The Scania Irizar i4 80-seater will be bought for a purpose. It is not a tourer and it is not a coach that can easily carry 80 adults. But for an operator where school work is prominent, it's certainly a product that challenges the status quo.
Retail price as tested is £245,000, and the R&M package includes an onward travel promise from Scania if the coach suffers a roadside fault that cannot be fixed within one hour of a technician's arrival. That is one of the things that has impressed Ashcroft's.
"The backup is excellent. All that comes with the R&M coverage takes a great deal of stress away from us as an operator," says Ian.
"The value for money aspect is also very good. We have done a wide variety of work with the coach already, from local jobs to trips further afield. It has been to Alton Towers on a number of occasions where were it not for its capacity, the school would have needed two coaches."
What is a certainty with an 80-seater is that if the work is there to justify one in the first place, it is almost guaranteed a long and useful life. Later in years it can fulfil conventional school requirements until the end of its life.
Couple that to Scania's varied funding options – outright purchase, or contract hire or operating lease via Scania Finance – and the overall product is highly attractive.
An 80-seat coach is not something that every operator needs. But for those that do have work for one, the Scania Irizar i4 is well worth a look. As Ian notes, it does exactly what it says on the tin.
Facts and figures
Retail price: £245,000
Engine: 9.3-litre five-cylinder Scania DC09
Power: 265kW (360bhp) @1,900rpm
Torque: 1,700Nm @1,100-1,350rpm
Emissions: Euro 6 using SCR
Gearbox: Scania Opticruise eight-speed automated
Tyres: 315/80 R22.5
Fuel economy: 11.2mpg
Acceleration 0-30mph: 12.3 sec; 0-50mph: 25.3 sec
Noise front: 61dBa; middle: 61dBa; rear: 62dBa
Length: 13.64m
Height: 3.41m
Width: 2.55m
Wheelbase: 6.76m
GVW: 26,000kg
UVW: 14,375kg