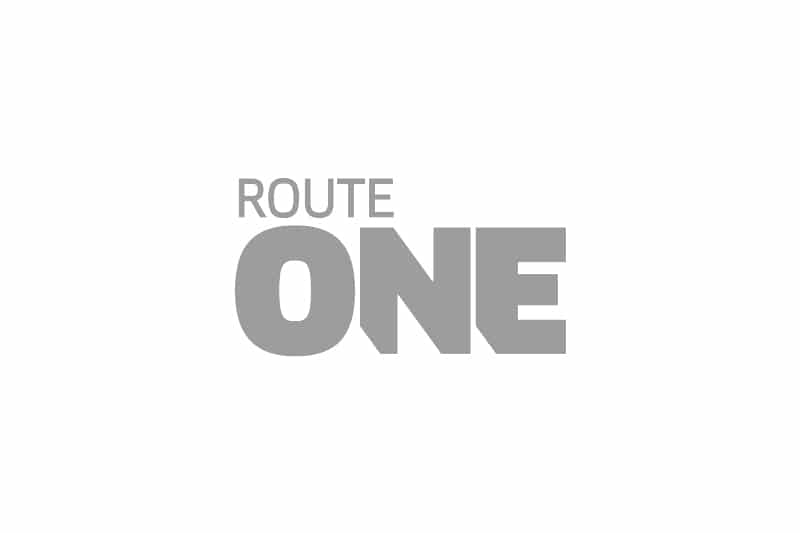 Celebrating its centenary, Seaview Service reveals the secret to its success and the novel way it has marked the achievement
Reaching a milestone is a significant accomplishment for any business and is certainly a cause for celebration.
While some might hold an event to celebrate with staff and customers or purchase a new vehicle to commemorate the achievement, Seaview Services, based in Sandown, Isle of Wight, has chosen to mark its anniversary in a different way.
Celebrating its centenary this year, the operator has published a book – A Century of Seaview Services – covering the firm's history from its beginnings in 1918 to how the business operates today.
Originally trading as Newell's of Seaview, the company has seen many changes over the last 100 years and is now run by the Robinson family with husband and wife, Albert and Mary, at the helm, along with their son Phil and his wife Mairi.
A proud history
The book, which also includes photographs of Seaview's fleet throughout the years, is written and compiled by local man Terry Jones.
Says Phil: "My father is interested in model buses and he has hundreds of them. Terry said he could paint his models in Seaview colours, so we got to know him through that.
"He's also written a book for Moss Motors – an old company on the Island – and Shotter. We asked him about two years ago if he would write one for us for the 100th anniversary and he said yes."
The book signifies Seaview's pride in its history, with roots of the business actually dating back to 1909, when boat-building brothers Frederick and Richard Newell built a garage for boat storage at Seaview, on the north-east coast of the Isle of Wight.
"Records of the company go back until 1909, but the old charabancs and taxis started in 1918," says Phil. "The first bus was a First World War ambulance converted into a bus and it was named Twinkle."
When Richard Newell retired, a limited company was set up in 1939 renamed as Seaview Services in 1942. He died in 1951, and his son-in-law John Higgin took over as MD, running the company until he retired in 1980.
Seaview today
It was at this time that the company was purchased by Albert and Mary. Formerly a part-time driver for John for several years, Albert purchased as coach of his own in 1978 and a second the following year, trading as Robinson of Ryde.
Says Phil: "My father ran his own coaches for about six years before he decided to buy Seaview.
"When we bought Seaview, I was just leaving school and I started an apprenticeship as a mechanic at the garage, so I have been in the industry all my working life and beyond."
Albert and Mary took over 13 vehicles, adding their own two into the fleet and the business relocated to Sandown in 1990.
Today, Seaview runs a fleet of five coaches, undertaking mainly private hire work.
"We had a purpose-built garage built for us when we moved from Seaview to Sandown," says Phil. "Although the firm has an O-Licence for eight vehicles, the decision was made to reduce the fleet from 15 to a more manageable five."
"We don't do school contracts on the Island, but we do a lot of work for school groups coming from the mainland either privately or we do work for the School Journey Association and Isle of Wight Experience, which brings school groups to the Island.
"We do work for Just Go, Shearings, National Holidays as well. So, it's varied, but all private hire."
Changing market
While Seaview has gone through many changes over the years, including a name change and depot relocations, one thing has remained the same – the firm's brand colours.
Says Phil: "Captain Warner, who first founded Warners Holidays, was good friends with the then-MD of Seaview – John Higgin. Warners Holidays' camps were up the road from Seaview.
"He said if you paint your coaches in our colours – mid brunswick green, sea green and pillar box red – you can have all my business from the holiday camps. So, that's what they did and that's where our colours come from."
But it was the firm's independence from the holiday camps that Phil attributes to the longevity of Seaview.
"The coaching industry changes all the time and we have changed our route a little bit over the years," says Phil.
"There were holiday camps on the Island, but there aren't as many now, and thousands of people used to come for the holiday camps.
"We looked at it years ago and thought 'this isn't going to last', so we decided to do more private hire on the mainland.
"That's where we kept on going. Where other operators stopped trading because there weren't the people on the Island to transport anymore, we ventured onto the mainland more than they did."
Covering all bases
As well as running coaches, Seaview offers a recovery service for touring coaches and also has a training centre where it operates its own Driver CPC JAUPT training courses for both LGV and PCV drivers.
"The name Seaview Services doesn't just mean coaches, it means everything involved in what we do," says Phil.
"It costs so much money to get off the Island, so I thought if we're a CPC centre it would make things easier because I knew we were going to have problems with drivers getting their CPC.
"I am a trainer and we have Paul who is an LGV and PCV driving instructor. We work with Paul, he works with us and the centre is registered with Seaview."
Seaview also works closely with Cotswold Medicals to allow drivers to get their medicals more easily.
Says Phil: "Most of our drivers use the local practice to get their medicals and a lot are over 60 so they have to have one every year. A few years ago, they came to me saying 'it's cost me another £100'.
"So, I contacted the MD of Cotswold Medicals and asked if they could come over to the Island and use us as a centre where drivers can come and have their medicals.
"Therefore, we know it's being done properly and it saves us money. They come over to us when there's enough drivers or they go to Southern Vectis."
Overcoming obstacles
Looking ahead, Phil anticipates London's Ultra Low Emission Zone (ULEZ) will prove to be a challenge for the operator.
"Our vehicles are not new, so come 2019 we don't know what we're going to do," he says.
"Once we tell people the price to go to London, they'll say 'how much?!' because they won't include the ferry and the ULEZ charge on top of that.
"We're talking a lot of money every time someone wants to get off the Island and go to London. People aren't going to pay that and then what they'll do is use their cars.
"We are all for clean air at Seaview, but we feel that we are being penalised and so do a lot of other operators because we are any easy target."
Also, Southampton is set to introduce a Clean Air Zone in 2019, which Phil describes as the firm's "biggest challenge".
Says Phil: "Portsmouth is thinking about it and they'll probably go ahead with it too, which means we are going to be cut off from getting on and off the Island while we still have Euro 4 vehicles.
"We'd have to reinvest or get our coaches retrofitted, which is expensive and might not work.
"Looking forward we'd love to carry on and we will carry on, but we'll have to really think about what we're going to do. As they say, watch this space."