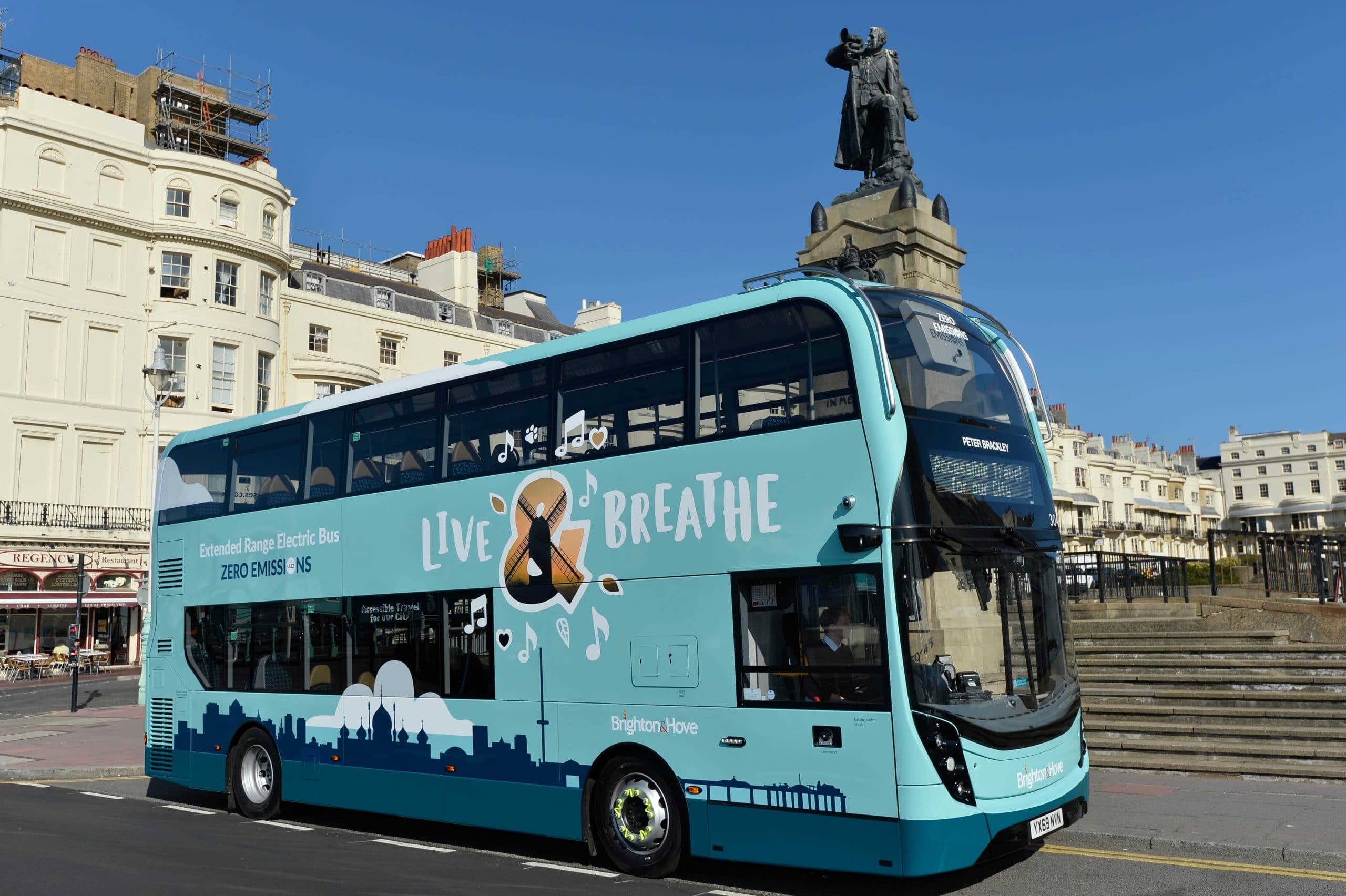 The first of a second batch of Alexander Dennis (ADL) Enviro400ER hybrid buses has arrived at Brighton and Hove Buses.
The extended range electric buses use geofencing to run in zero-emissions mode when they enter the city's Ultra Low Emission Zone (ULEZ). The on-board battery does not need to be charged externally, saving on infrastructure requirements.
It is the second batch of Enviro400ERs delivered to the operator. The first batch of 30 Enviro400ERs entered the city in October 2019. Data from those will inform Brighton and Hove Buses on the zero-emissions distances within the Brighton ULEZ for the second batch of vehicles, of which there are 24 expected in service by the end of November.
All 54 buses represent a total investment of £17.8m, the company claims.
Managing Director of Brighton and Hove Buses Martin Harris says: "These extended range battery-electric buses are the most practical way of achieving no emissions through the city centre and in other sensitive areas.
"They are an important stepping stone to becoming emissions free and they represent a major investment of nearly £18m in improving air quality for everybody in the city. It's an investment that underlines our steadfast commitment to making Brighton and Hove a clean air city with zero emissions by 2030."
Mr Harris reports a saving of 31% on well-to-wheel greenhouse gas emissions when compared to a Euro VI diesel bus of equivalent passenger capacity.