Find out how Arriva is leveraging predictive maintenance to increase service reliability, save costs, and make a successful transition to zero emission vehicles.
Alcides Barros, Engineering Transformation Lead at Arriva Group, will provide a high-level overview of the transport operator's goal in terms of sustainability and quality of service. He will touch on the challenges facing today's transport providers, and outline how Arriva is preparing for the future by digitising maintenance operations and accelerating the transition to zero emission vehicles.
Attendees will then hear from Radovan Ředina, Project Manager at Arriva Czech Republic, who will provide a real-life example of how predictive maintenance is leveraged in his region to minimise unplanned downtime and offer a service that passengers can trust. From the prediction of brake pads wear and tear to the analysis of air management systems remotely and in real time, Radovan will explain how to make the most of AI to improve the efficiency of maintenance operations.
Pieter de Munck, Engineering Manager at Arriva Netherlands, will focus on the specific requirements of electric vehicles, and will explain how predictive maintenance and predictive battery analytics are an instrumental asset that enabled Arriva Netherlands to spearhead a successful shift to electric buses.
Finally, Miguel Franco, VP of Business Development at Stratio, will cover how Arriva and Stratio have been able to create a virtuous feedback loop that continuously improves the quality of predictive maintenance insights and continues to deliver value in the form of increased productivity, avoided costs, and improved quality of service.
Discover how Arriva Group is leveraging data and predictive maintenance in their strategy of delivering the best passenger transport
Hear how the operator is shifting to a predictive approach to maintenance to improve efficiency, reduce costs, and increase the reliability of their service
Learn from Arriva Czech Republic on how predictive maintenance is being applied to minimise unplanned vehicle downtime
Find out how the maintenance teams at Arriva Czech Republic are leveraging predictive insights to plan parts replacements, automate maintenance schedules, and avoid costs
Understand how Arriva Netherlands is using predictive maintenance to solve the challenges posed by the transition to zero emission vehicles
Discover how Arriva Netherlands is extending the lifetime of EV batteries with predictive battery analytics
Ask the expert speakers questions and benefit from their knowledge and expertise.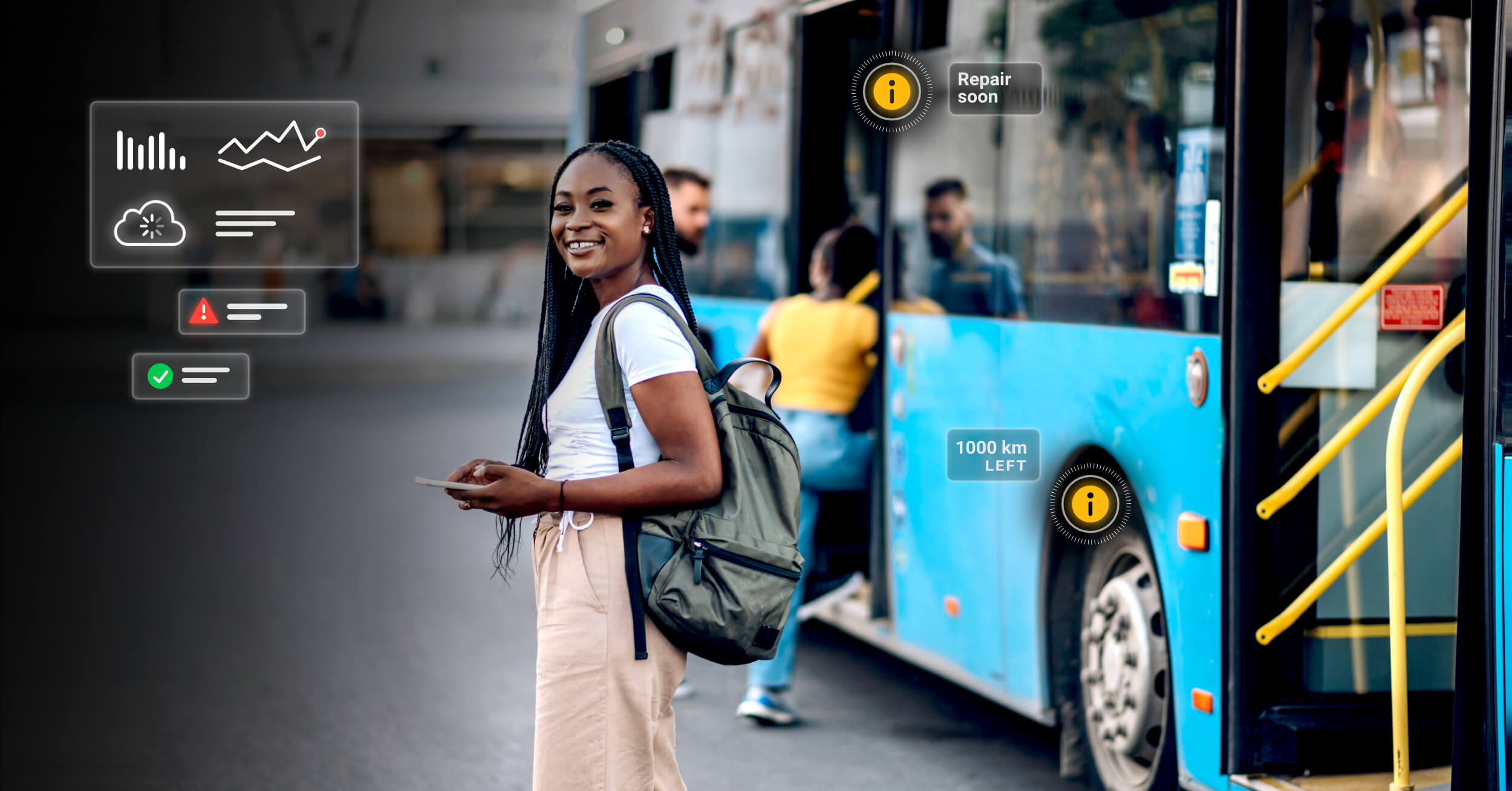 Speakers
Alcides Barros, Engineering Transformation Lead, Arriva Group
Alcides has been working in the passenger transport industry since he graduated as a mechanical engineer. Joining Arriva at the early days of his professional career in Portugal, he held engineering, procurement, and fleet management roles in various countries, before joining the corporate functions of Arriva where he worked in M&A, process and systems and recently in transformation. In his current role he works with the engineering leadership across Arriva to identify and share best practices under the Arriva transformation program.
Pieter de Munck, Engineering Manager, Arriva Netherlands
Pieter joined Arriva in 2011 and is currently Arriva Netherlands' Technical and Innovation Manager at the Asset Management Organisation. With a background in Automotive Technology, he has more than 25 years of experience working in the public transport industry. From managing workshops to managing maintenance engineering in both buses and trains, Pieter has a deep understanding of the challenges facing public transport operators. His most recent area of focus is the transition to electric and zero emission vehicles.
Radovan Ředina, Project Manager, Arriva Czech Republic
Radovan Ředina is a Project Manager in Arriva Czech Republic since 2019. He has been implementing initiatives towards fleet optimization, which includes predictive maintenance, digitalisation, driver performance and also internal communication projects. Prior to his current role, Radovan was Head of Operations at ČSAD MHD Kladno (part of the ARRIVA group) and had been Head of Transportation at Central bus station in Prague.
Miguel Franco, VP Business Development, Stratio
Miguel Franco has been the Vice President of Business Development at Stratio, the leading real-time predictive fleet maintenance platform, since 2017. Five of the 10 largest transport operators worldwide trust Stratio's technology to fully leverage the data under the hood to safeguard operations and keep customers happy. Before joining Stratio, Miguel was heading marketing and partner acquisitions at ISA (Intelligent Sensing Anywhere), a company that specialises in Telemetry, Internet of Things (IoT) and Remote Monitoring solutions.

FAQs:
Is the webinar free?
Yes – there is no charge to watch the webinar, either live or on-demand.
When will the webinar take place?
The webinar will take place live on 16 May at 10:00 UK Time
I'm busy. Can I watch it later?
The webinar will become available to watch on-demand shortly after the live webinar takes place.
What are the benefits of attending live?
During the live webinar, you'll be able to ask the speakers your questions, which will then be answered during the live Q&A session towards the end of the webinar.
How long will the webinar be?
This webinar will last for up to one hour.
Who will be moderating?
Craig Waters, Editor, Global Railway Review
What do I need to watch this webinar?
All you need is a computer with an internet connection. Be sure to use headphones if in an office environment.
Do I receive a certificate?
Yes, you will receive a certificate if you attend the webinar live. The certificate will be sent with your on-demand video link.

Views expressed are those of contributors and do not necessarily reflect the views of routeone or Diversified Communications.