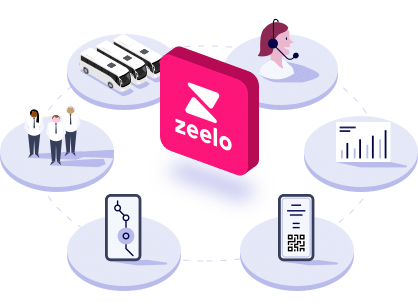 Operators are growing their business by working with Zeelo the smart bus platform. Register for our next webinar to find out how you could benefit from becoming a partner.
Zeelo, the smart bus platform, is helping coach operators across the UK utilise their fleets and drivers. Thanks to the success of our operator partnerships, Zeelo has grown 600% in the last 18 months. But there is more to come.
We have work available now! We're looking for operators to become Zeelo partners. We are about to launch a new initiative to help our partner operators tackle this driver shortage as we continue to grow together.
We work with organisations and schools to provide route planning and optimisation, online booking platforms and apps, vehicle management, and flexible ticket and payment solutions for everyday journeys on public transport.
Find out how you can partner with Zeelo and how we are working hand in hand with our partner operators to grow together. Sign up for our next webinar now.
When?
Date: 11am on Thursday 21st October 2021
Content:
Who Zeelo is and what they are about?
How Zeelo has grown their business with their operator partners
Zeelo is looking for new partners to fill new and exciting projects
New initiatives Zeelo and their operator partners are putting in place to help with driver shortage
Speaker:
Head of Operations – George Grundy
George has been at Zeelo for the past couple of years helping to grow the business from small regional operations to a national scale. George has worked in the transport industry all his career from standard depot operations to launching demand responsive and innovative services across the UK.
To watch a recording of this webinar click here
Views expressed are those of contributors and do not necessarily reflect the views of routeone or Diversified Communications.