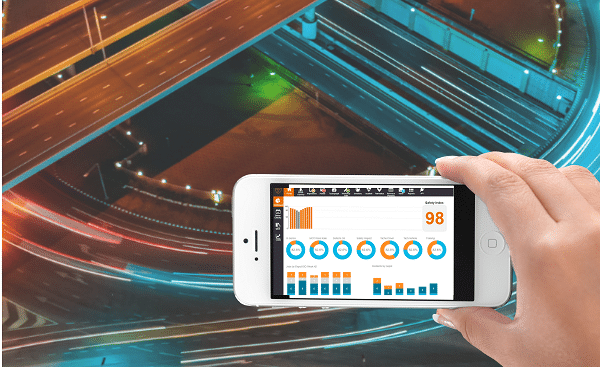 Hear from some of the most forward thinking fleets
Does making sense of your fleet data sometimes seem like an impossible task? 
As fleet operators, we can become frustrated with the endless, uninformative data flooding through multiple disconnected systems around drivers and vehicles. Fleets are now finding ways to transform fleet productivity, through integrated technology, to turn this data into intelligence, that not only informs decision making but also makes significant improvements to their operation.
This ebook brings to life success stories from some of the UK & Ireland's most forward thinking fleets such as GoAhead London, Travis Perkins and O'Carroll Haulage & Crane Hire.
They get to share how connecting their fleet data using integrated technology has transformed their fleets productivity, safety and profitability. In this ebook you will find out:
Fleet Productivity– Find out how driver & vehicle data integration has saved Travis Perkins 41,000 labour hours and increased visibility on fleet and driver safety & compliance.
Vehicle Reliability – How connecting & better presenting data in real-time has influenced decision-making and led to significant improvements in vehicle reliability & performance across GoAhead London's fleet of 2,500 buses.
Safety – Discover how Travis Perkins can create a digital snapshot of a driver & vehicle within 30 minutes of a major RTI occurring, by connecting their fleet data around vehicle & driver compliance, and driver behaviour & training.
Communications – GoAhead London have found that being able to connect data centrally aids communication between driver and engineer to help report generation and reporting of defects.
Profitability– Travis Perkins share how they realised £680,000 worth of business benefit through connecting all data and automating routine admin tasks.
Tranzaura are an established provider of Transport Technology and have helped these fleets and a number of others to roll out successful digital transformation projects.
To download a copy of the ebook, complete the form below.
Download the Tranzaura Ebook