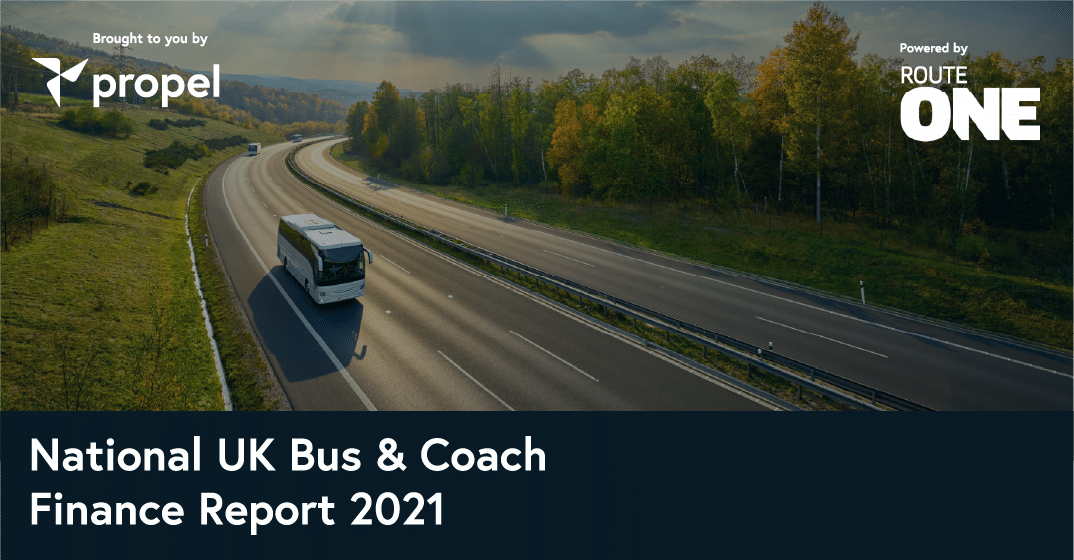 Funding the Road to Recovery – the National UK Bus and Coach Finance Report 2021
This free to download White Paper brought to you by Propel Finance is an important study that provides unique access to the thoughts and insights of Bus and Coach operators throughout the UK. Complete the form below to access the file.
Of all the industries in the UK, the British Bus and Coach sector has been hit particularly hard by the COVID-19 outbreak and the impact of successive nationwide lockdown measures. The industry forms the backbone of the UK economy and has proved its resilience by facing its strongest challenges to date.
Based on an in-depth National Survey of 148 UK business owners on the challenges and opportunities facing the Bus and Coach sector today, this White Paper explores their perceptions of and attitudes towards the sector's financial outlook, the role of finance as a growth accelerator and the latest investment trends. The findings are timely, relevant and highly revealing with regards to the very latest insights on:
The market outlook and business performance from the lens of the industry
The main operating restrictions facing the sector today
Ambitious plans to invest in new and used assets to drive future growth
The advanced technologies that operators are exploring currently
The pivotal role of asset finance in funding recovery and growth
Current attitudes concerning access to funding
The vital role of intermediaries
The five key attributes that operators are looking for most from their lending partners
Propel recognises that this is a critical time for the bus and coach sector as it emerges from the pandemic. With an in-depth working understanding of the sector and the assets involved, Propel's dedicated specialist Bus and Coach finance team is working with operators nationwide to get Britain on the move by financing business-critical investments in vehicles, equipment and technology as a springboard to emergence and growth.
For further information about how Propel can offer finance solutions that meet the demands of the sector, download the white paper or email Propel at bus&coach@propelfinance.co.uk. Alternatively call 01633 982922 or visit their website
Finance is subject to status. Terms and Conditions Apply. Propel acts as a credit broker or a lender for business customers only.
Download the Propel Finance white paper
Download disclaimer:
Propel will not sell or share your information with any third parties; and will be kept private and confidential. All information will be stored securely. By providing your contact details, you are confirming that you are happy to share your data with Propel for Marketing purposes.