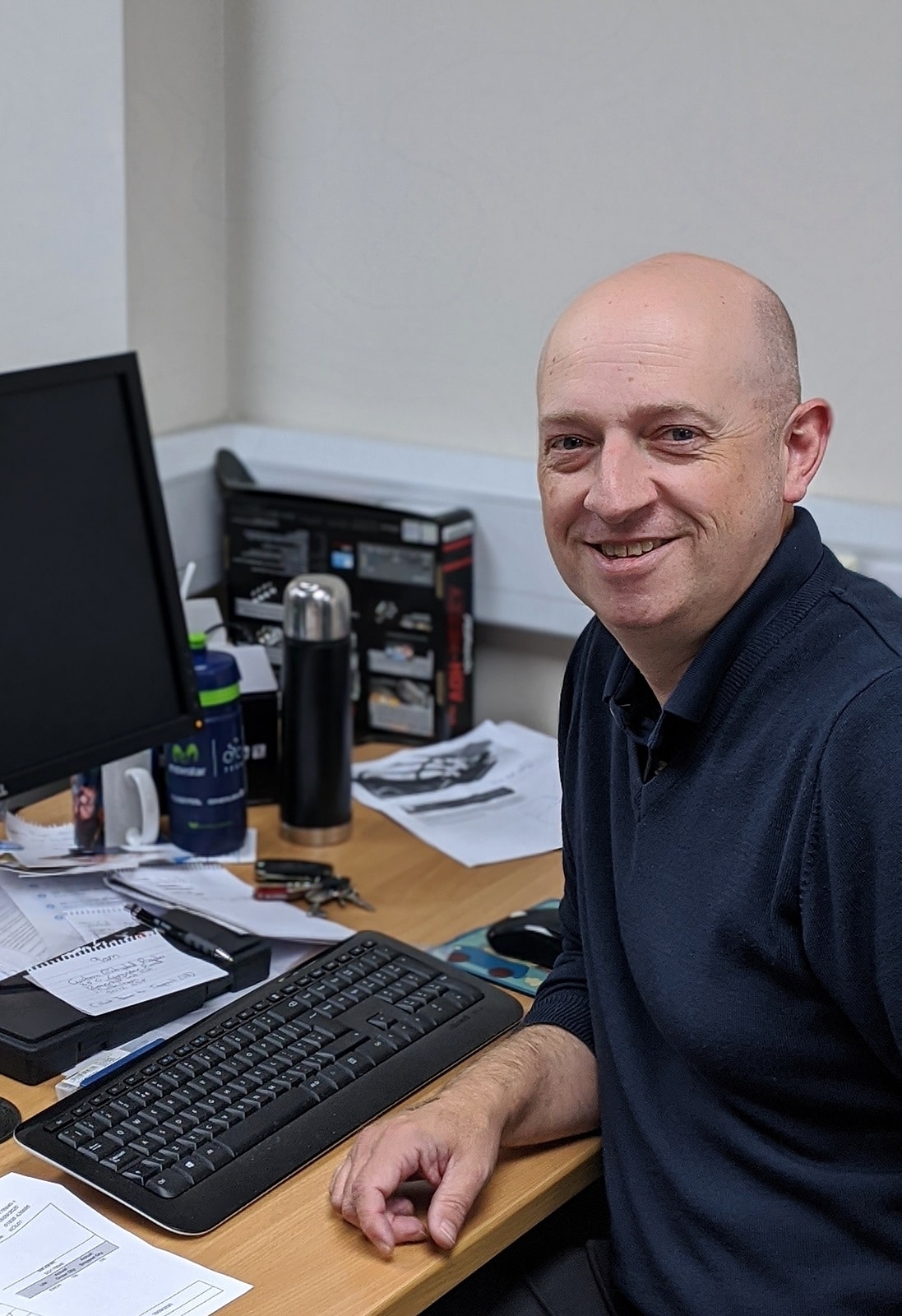 Koller, provider of equipment to assist with the safe transport of wheelchair users, marks 40 years in 2020. Director Dean Koller looks at its origins – and turns an eye to the future.
Q: Where did the motivation for Koller to specialise in passenger restraint equipment for minibuses come from?
A: We had noticed that there was very little choice in the market for wheelchair passenger restraints and equipment for accessible vehicles. We believed that this offered a great opportunity for Koller to provide superior products, a better customer experience and competitive pricing.
As a precision engineering company with a skilled workforce and our own workshops, we were able to design and manufacture innovative products. With numerous CNC machines and other equipment at our disposal, we were able to produce many of the parts in-house. The main advantages to that are a better control over quality and the ability to respond quickly to customer requirements.
It was also clear that most companies had never had a visit from their passenger restraint supplier. That was a key area where we could make a difference. It is where we were able to offer a more personal service, something that we still do. We make sure that we listen to our customers' needs and provide innovative products that work efficiently and effectively, while still delivering a personal service that exceeds their expectations.
Q: What are the major differences between customers' requirements now and when Koller was founded?
A: Initially, customers were looking for a more personal service that was not available when we started working within the industry.
They were also looking for a bespoke offering that met their exact requirements. Customers were looking for different products from an alternative supplier at a more competitive price. That is where Koller came in, and it still holds true today.
Nowadays, a larger product range is expected and it is tested and approved accordingly. Customers also expect to be able to purchase the equipment for a complete, approved system, from the vehicle floor to the seats, removable fixings and the wheelchair passenger restraints.
Buying all the equipment from one supplier saves time and gives the peace of mind that it will work perfectly together.
Q: What have been the biggest challenges over the years?
A: Understandably, customers can take time to embrace change. However, if a better product and service is made available, they will take that step. That is why we are still going strong. A good example is with one of our first products, the aluminium lockable. It is a fixing that makes seats removable.
Some people believed that it could not possibly be strong enough, and certainly not as strong as steel versions that were available despite being proven through testing. Even after we pointed out that the rails in the vehicles they were using were aluminium, and that the material in our aluminium lockable has twice the tensile strength, some were still not convinced. Jump to today and it is now one of our most popular products.
Our name was not as widely recognised as our competitors' early on as we came into the market later. It has been hard work to reach many customers as they were not looking beyond one supplier. However, that is now changing as more customers appreciate our products and the ease of dealing with a family business. They understand that regardless of whether they have three vehicles or 300, they will be treated the same.
Q: What are the biggest challenges likely to be going forward?
A: With coronavirus COVID-19, many of us will be looking to ensure that our supply chains are still able to operate smoothly during a time of crisis.
That may involves having more than one supplier for any given material, component or product. Koller is unique in that we can manufacture a large proportion of our products in house.
But we still rely on raw materials and certain components that we are unable to produce. Therefore, we do not put all our eggs in one basket. We look to spread our supply chain to ensure that we always have the products we need.
Innovation is a challenge. Each new product has to meet several important criteria, for what is generally a conservative market that is price conscious. We could have the best product in the world, but to sell, it would not just need to be better than the nearest competitor's equivalent, it would need to compete strongly on price too.
We have also found that despite having a product that could potentially save lives – such as our Fall Stop lift barrier – it is difficult to persuade users of the benefits until there is either a preventable accident, or its use is enforced, for example through legislation changes.
However, more operators have realised that prevention is the best course of action. They are now starting to use products like Fall Stop in the knowledge that they are putting in all necessary measures to keep staff and passengers safe.
Q: How receptive is the market to new ideas, designs and technologies?
A: As already mentioned, the market is conservative and wary of new developments. Even when a product has been tested extensively, like our aluminium lockable, it is still not enough. That is because of preconceived ideas and a lack of inertia for change. We have seen that people like to use products that they are used to.
Any changes are generally improvements to existing products. That seems more acceptable to the market. By its very nature, the market is safety driven. Proven products are what it requires.
For example, all our restraints are based on similar designs and proven components. That provides peace of mind, allowing customers to choose the product most suited to their needs with the knowledge that it has passed all safety checks.
However, as wheelchairs get increasingly heavier, we must respond and provide products that will safely secure their users in a vehicle.
That is why we designed the world's strongest combined wheelchair and passenger restraint, Nexxus 200. The market recognises the need for this type of product and it is receptive when something addresses a particular issue.
Q: How receptive are customers to Koller's offer of on-site training? And is training taken more seriously now than previously?
A: Customers are becoming much more aware of on-site training and they appreciate the benefits of having staff trained by someone like our Sales Manager Andy Nurrish. He has over 25 years in the industry.
Training is key to mitigating user error, safeguarding the passengers' dignity and ensuring efficiency. In the past, customers would request training after an incident where user error had been identified as the cause.
Now, many customers are taking a proactive approach to training rather than being reactive. Although we offer training literature and videos, that should be a back-up to on-site training. With the latter, customers gain valuable hands-on experience. They can ask questions in a controlled environment with the equipment on hand to be demonstrated effectively.
Q: Is Koller seeing any push for weight reduction in its products as battery-electric vehicles filter into the market?
A: There have not been any specific requests. Due to the nature and the number of Koller products that are fitted to a single vehicle, they add relatively little to the GVW.
However, where weight reduction is important, we have always offered out aluminium lockable. It is increasingly popular due to its ease of use and low weight. At around 500g, it is approximately half the weight of any comparable product and it is suitable for M1, M2 and M3 vehicles. On a typical vehicle of 16 single seats, there is a weight saving of around 16kg over a comparable product.
Koller website.