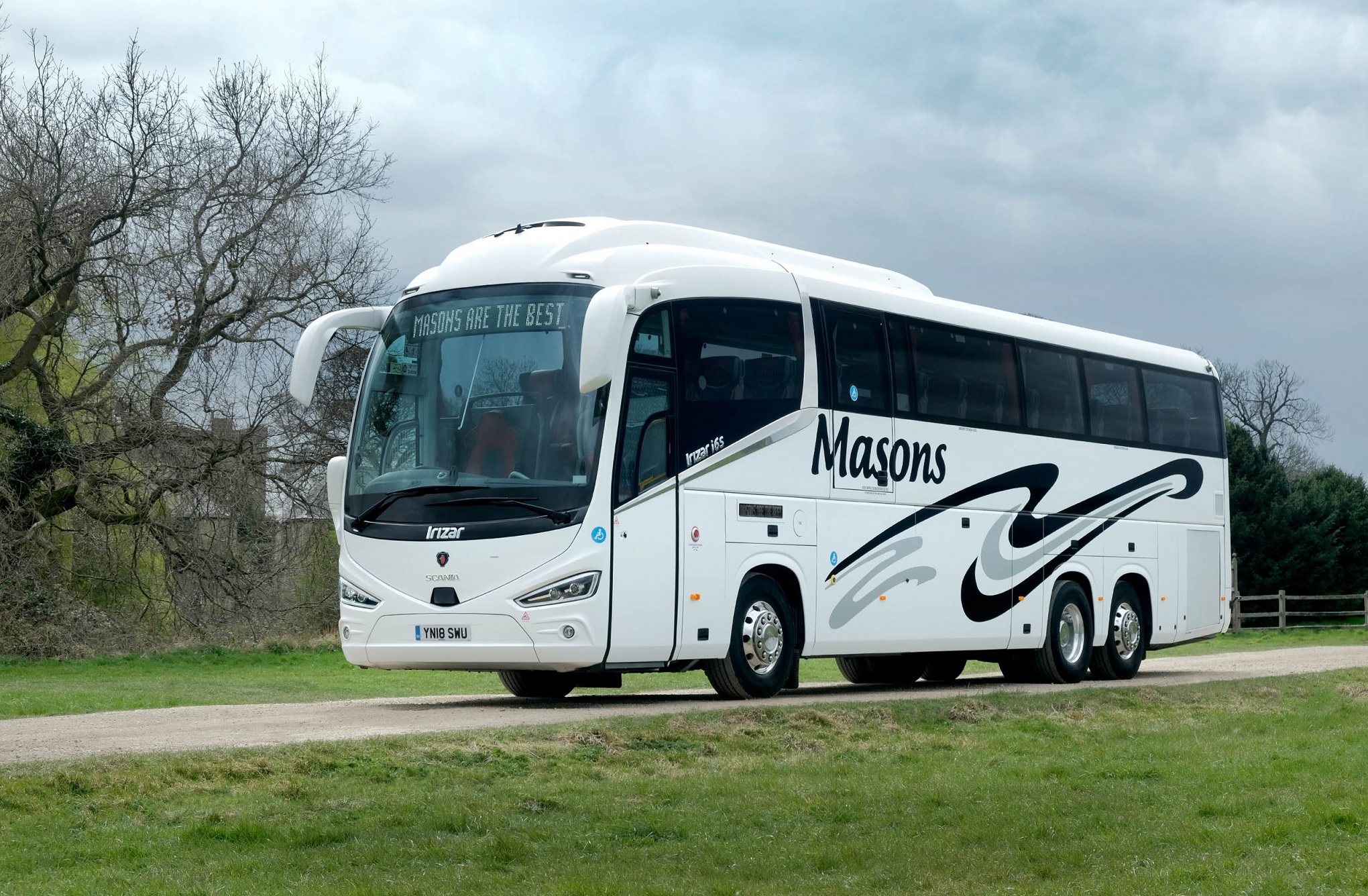 Masons Minibus and Coach Hire of Tring has added to its fleet a used Scania Irizar i6S that has been converted to achieve PSVAR compliance. The vehicle forms part of an ongoing programme by Scania to return coaches to the Irizar factory in Spain for the work – including the fitment of a lift – to be carried out.
The tri-axle coach in question has 53 half-leather i8 seats with three-point belts, a centre sunken toilet, a hot drinks machine, a DVD player and two monitors, a reverse camera and Alcoa Dura-Bright alloy wheels. 
Says Masons Director of Business Candice Mason: "We love Scania. Its customer service is second to none, it goes the extra mile for its clients and it makes the very challenging job of purchasing a coach an easy process. 
"In a year like no other, we have been truly grateful for its support in finding the right purchase at the right price and funding it in the right way for us. It feels great to be a part of getting the coach economy going again."
The OEM has previously reported that the factory PSVAR retrofit process for Scania Irizar i6 and Scania Irizar i6S coaches was proceeding well.