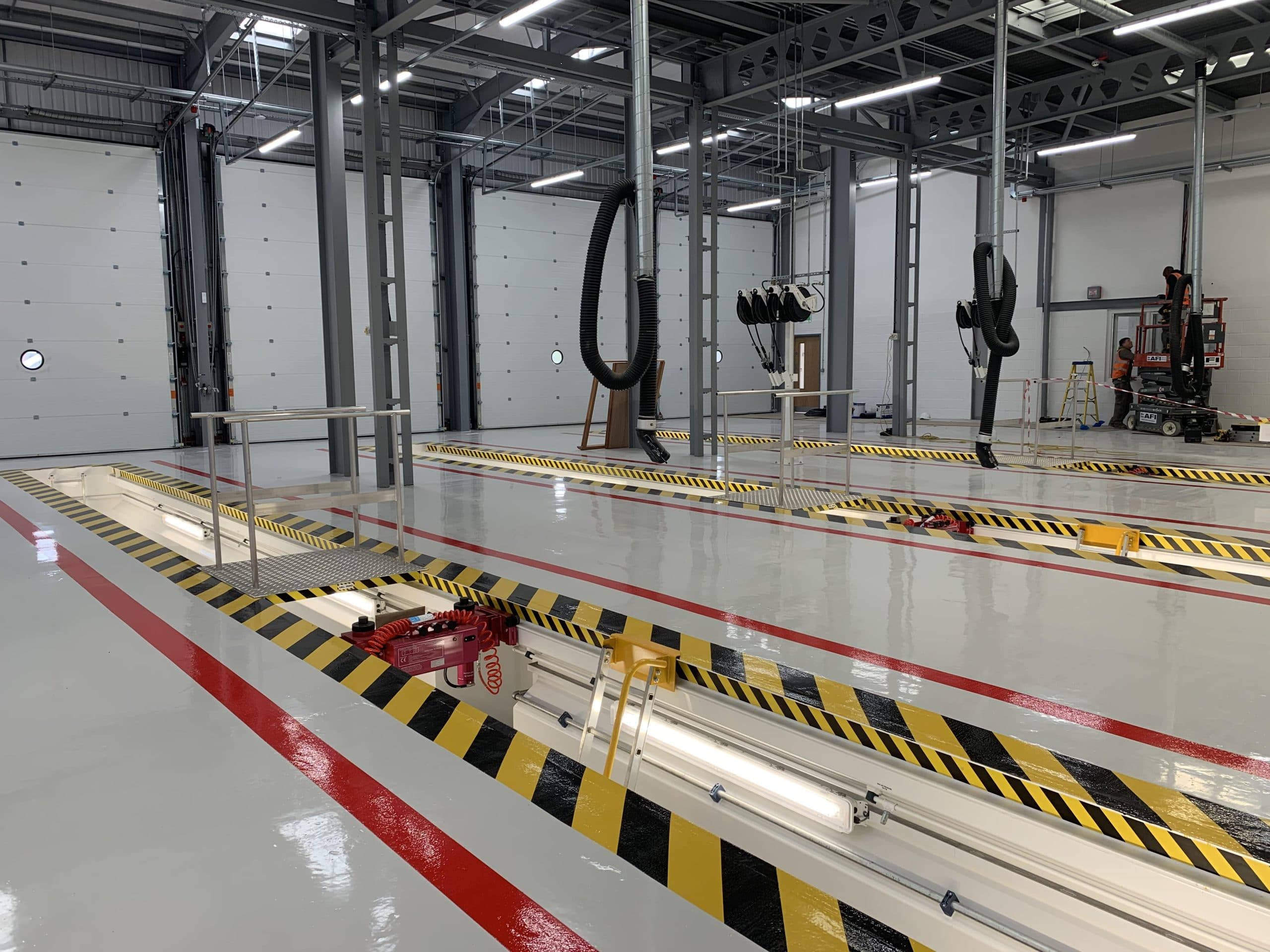 Since it developed the first prefabricated steel pit 40 years ago, IRTE Skills Challenge sponsor Premier Pits has provided technicians with the best, safest and most comfortable environment to work in.
And despite familiar challenges faced by industry during the pandemic, Premier Pits still manufactured 160 pits in 2021. Premier Pits Marketing Manager Matt Dilley puts this down to proactivity at every level of the organisation. It has resulted in the efficient manufacture and installation of pits to ensure that projects are completed in a timely manner. By monitoring stock levels closely and liaising with clients to make sure they are on track to accommodate installations, deadlines have been met.
Matt said: "We have found that we have been as busy as we had been the previous year, despite shortages in materials, rising prices, and also COVID issues, which now thankfully seem to be declining."
Vehicle technicians have seen working conditions improve across the industry, leaving the 'dark and dingy' perception of pits buried in the past.
"Prefabricated Premier Pits offer a watertight, bright working environment, with all the fixtures and fittings installed during manufacturing, giving a safe and efficient working environment for technicians. We pride ourselves on the further development of our pits, to ensure they meet the needs of the end user, and to suit new vehicle types, such as gas-powered vehicles and EV."
Matt also has belief in how the IRTE Skills Challenge promotes best practice in the bus and coach sector, giving contestants a platform to express their talent.
"The IRTE Skills Challenge is the perfect platform for technicians and apprentices alike to hone their skills. From an operator's perspective, entering a team shows confidence that their engineers can compete to be the best in the industry and raises standards for everyone involved.
"The Skills Challenge not only allows us to promote our Pits, which improve working conditions for technicians, it also allows us to help keep technicians safe with BrakeMate. BrakeMate is designed to eliminate the risk of injury through heavy lifting of callipers, hubs and brake discs. Technicians are vital to keeping vehicles running and passengers safe, so providing a safe working environment for them is paramount to ensure best practice is upheld."
Premier Pits recently launched a new fall restraint cover to the market, which has gained great interest. The Premier Hinged Cover (patent No. E2—886-747-B1) is an air operated fall restraint made up of individual banks of 2.5m steel mesh panels. Each panel is operated by pneumatic cylinders connected to a central control box for an easy one-person operation. The stairs of the pit are covered by individual sections which are manually lifted and have the additional benefit of acting as a handrail for ingress and egress.
"The Premier Hinged Cover enables clients to protect their staff with minimal disruption whilst keeping the maximum working space," said Matt.