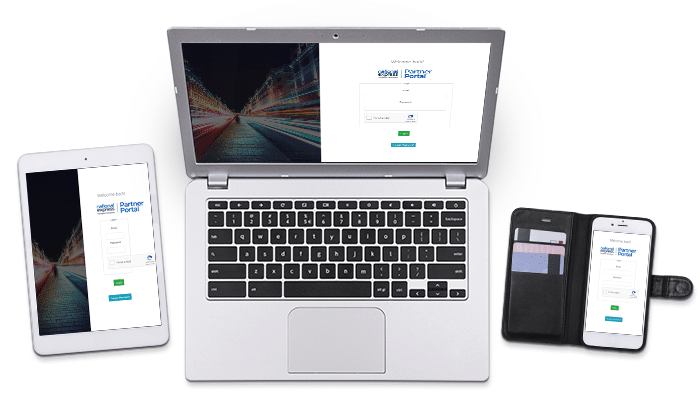 In a constantly changing world, balancing work and life is more important than ever before. No matter which part of the industry you're in, we're all looking at how we can better manage our workloads. Whether that's minimising admin or streamlining your marketing campaigns, reducing the time spent on these tasks without losing the quality can be challenging.
We understand that investing in your business is a no-brainer but what if the budget only stretches to a few adverts here and there? It can be difficult to prioritise where to advertise and how to effectively manage your time and budget.
We've all been there working out of hours to make sure tasks are completed. But what if we told you there's an Operator Portal that delivers revenue, increases your brand's visibility and reduces your admin?
Developed in house at National Express Transport Solutions, our technology-driven Partner Operator Portal features include:
● Self serve Portal so you can check available work when it suits you and takes no time at all – no more out of hours research!
● Flexibility of jobs – whether you need work tomorrow or in 3 months, you decide when you want to carry out the work
● Consistent flow of available hires allowing you to book jobs when you have availability or need a revenue boost
● Minimises admin and paperwork
● Puts you in front of both corporate businesses and private hire individuals
● Quick payment terms.
Too good to be true? We caught up with Ian Fraser, Managing Director of National Express Transport Solutions, South East for his thoughts:
"I remember when The Kings Ferry did everything on paper and how much time it took so I understand first-hand how important this Partner Operator Portal technology will be. It's helped us streamline our processes giving us much needed time to dedicate to our customers and drivers. Joining our Partner Operator Portal allows you to get on with what you enjoy most – providing a great service for the customers. Let us take care of the admin and paperwork so you can get out of the office on time!"
Ian Fraser,
Managing Director of National Express Transport Solutions, South East
Save your business time, increase productivity within your teams and boost your revenue easily via our Partner Operator Portal so why not sign up today and discover what it can do for your business.