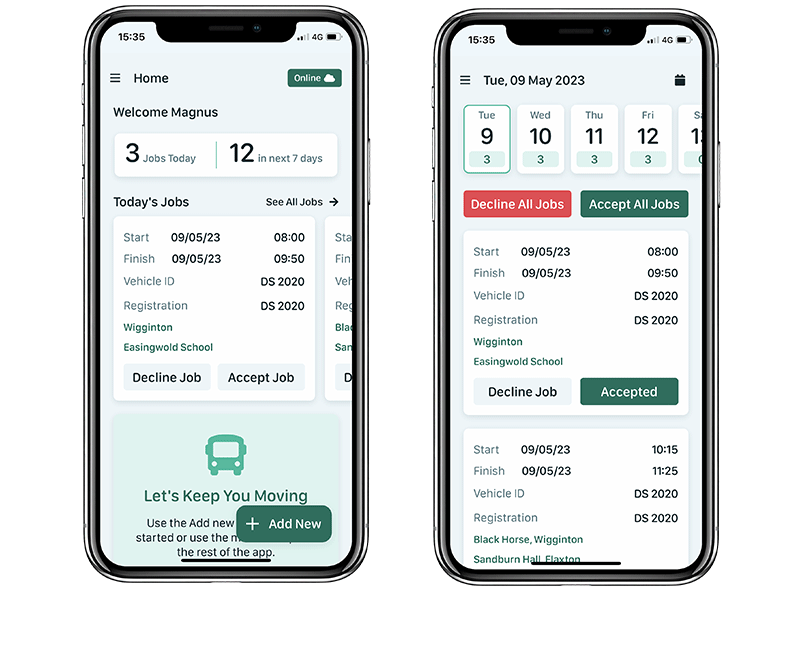 Distinctive Systems has unveiled its revamped Driver App, now accessible via the App Store and Google Play.
The release marks an upgrade from its predecessor launched in 2016, and promises an evolved user experience, modern aesthetic and a suite of key features.
The Driver App, free to operators using the supplier's Coach Manager, Tour Booking System, or Vehicle Maintenance System, has been designed to be an all-in-one solution. It offers an enhanced suite of features, including the capability for drivers to conduct daily walk-round checks, report defects, and integrate seamlessly with their current operating system. The Coach Manager integration also keeps traffic offices informed about outstanding defects, ensuring an efficient repair process.
Drivers receive secure access to an online diary of allocated bookings, full work ticket details, and live reporting of driver actuals. The app also offers driver notifications for upcoming bookings and alerts for late departures, ensuring streamlined communication and enhanced operational efficiency.
Step-by-step instructions provided for each stage of the journey help ensure a smooth experience for drivers. In addition, the app complies with all statutory walk-round check recording requirements and defect reporting requirements, making it an invaluable compliance tool.
Workshop notifications are another noteworthy feature, automatically alerting mechanics when new defects are reported, thereby streamlining the repair process. In addition, the app guides the driver through the check procedure and records the time taken and GPS location, creating a record of vehicle condition and location data.
The app also offers predefined common defects for each check item, speeding up defect reporting, and allows drivers to add a free type description and up to four photos per defect. This level of detail provides an accurate snapshot of any potential issues and their severity.
The Driver App also flags completed defects in the back office system, with carried-out work recordable in the same system. Furthermore, it offers nil defect, outstanding defect and completed defect reporting, and allows for customisable check items and predefined common defects.