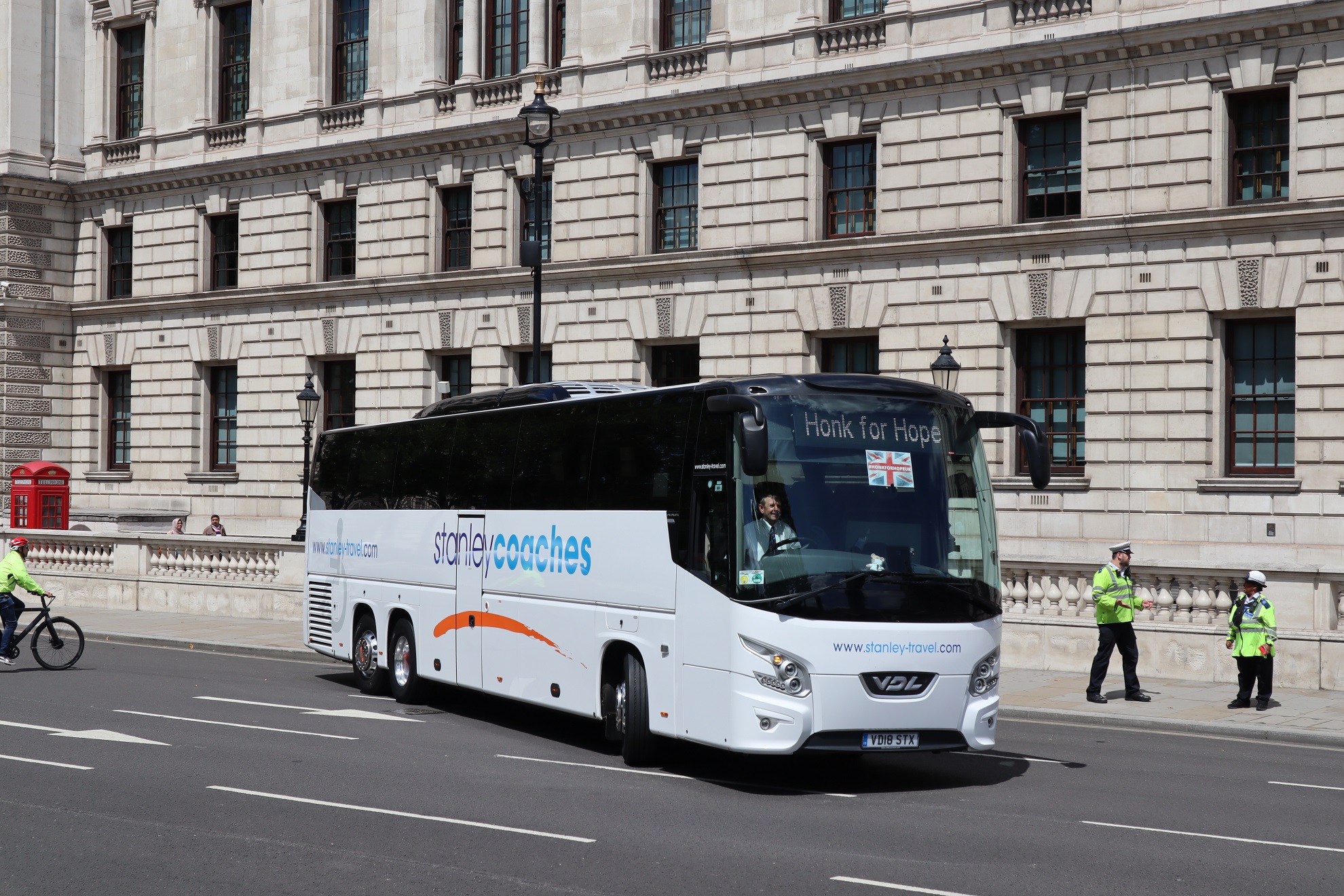 Political engagement for National Coach Week continued up to and after the conclusion of the 2023 campaign on 19 May, with a ministerial visit to one coach operator and a separate call upon Prime Minister Rishi Sunak to support the sector.
In North East England, Under-Secretary of State for Transport Richard Holden visited Stanley Travel. There Mr Holden had the opportunity to see the workings of a family-run coach operator. In addition to meeting members of the owning Scott family, he was joined by representatives of National Coach Week founder RHA, and the Confederation of Passenger Transport.
Mr Holden has been complemented by multiple trade bodies for his understanding of the coach sector – and particularly its position separate to bus – since his appointment in November 2022.
"It was great to celebrate #NationalCoachWeek here with Stanley Travel in County Durham," says Mr Holden. "It is brilliant to see so many successful coach companies which are family-run businesses showing the power of British entrepreneurship raising jobs and benefiting the economy across the country."
Meanwhile, over 60 coach operator members of RHA are cosignatories of a letter to Mr Sunak of 22 May calling for a range of measures to support their industry. Those major on the trade body's policy priorities already put forward in its manifesto for the coach sector and the letter highlights to Mr Sunak the support already given during National Coach Week by politicians including Mr Holden.
Operators signing the letter are from England, Scotland and Wales. It notes the importance of the coach industry to a wide range of economic sectors. Such a point was earlier made during a parliamentary event in Westminster arranged by RHA.
"A thriving coach industry is essential to so many parts of the economy and performs a vital role in so many communities," the communication continues. "We implore you to recognise the seriousness of the challenges facing us at present, and engage with us to support our vital work."
In addition to its dialogue with national politicians, RHA has also called on those at local level, including local authority representatives and Mayors, to better understand the coach industry and its pressures.