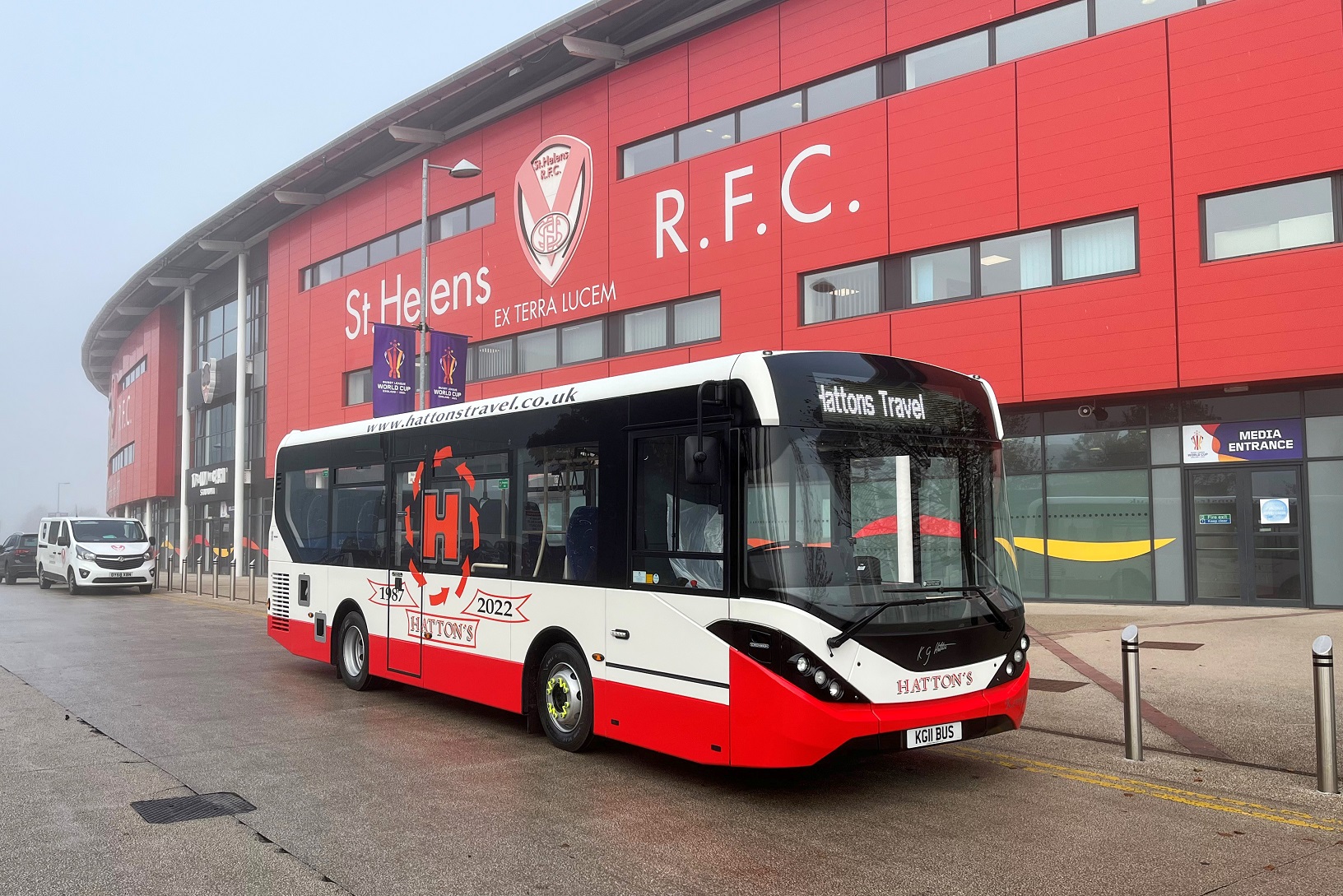 Hatton's Travel has both honoured its late founder Kenny Hatton and celebrated the business's 35th birthday with a new Alexander Dennis Enviro200. It is the first Euro VI bus for the St Helens operator.
The vehicle has been supplied by the manufacturer and it joins 12 earlier generation Enviro200s with the business. Mr Hatton's name and signature have been applied to the new bus. It also carries a cherished registration mark in his honour.
Mr Hatton's son Brian, who is a Director of the company, says: "The earlier generation of Enviro200 buses have been the mainstay of our fleet for several years now, with a dozen vehicles of the type giving us a reliable foundation to run local bus services.
"We wanted to celebrate our 35th birthday in style, so with the launch of a new shop and a new bus as a tribute to my father who started this business from scratch, I could not think of a better way, as my father was a great believer in the Alexander Dennis product."
Adds Alexander Dennis Retail Sales Director Charlie Miller: "It is an honour for me to supply Hatton's Travel with this Enviro200, which is so close to their heart and means so much to them as a family in its commemoration of Kenny. He founded a great business that continues to provide vital services to its local community in the North West."