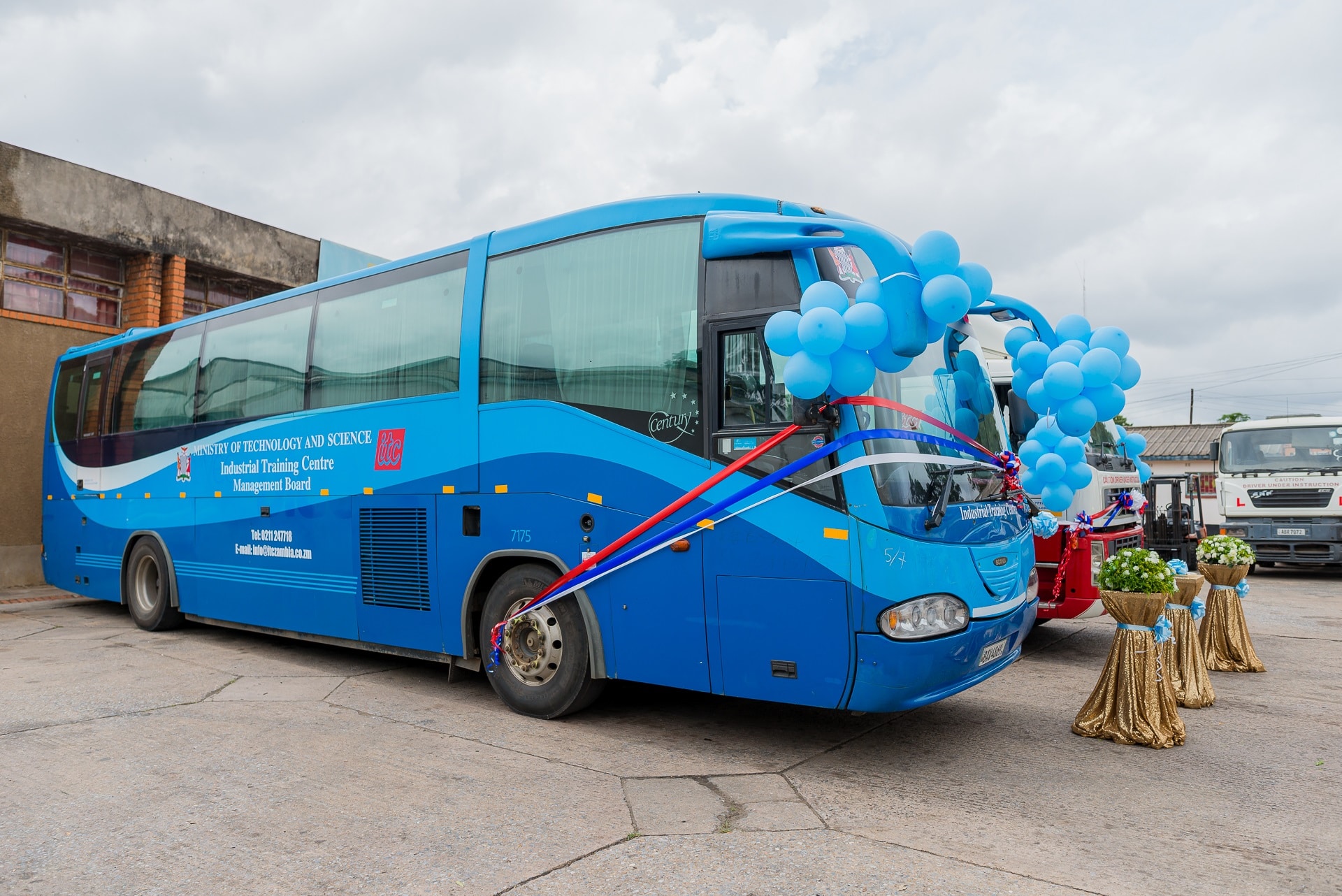 A former Go South Coast coach has completed its journey to Lusaka in Zambia. In its new home it will be used in a training role for drivers to improve the safety of public transport journeys in sub-Saharan Africa.
The Scania Irizar model from the Southern Vectis fleet was donated in 2021 to charity Transaid, which is engaged in providing driver and maintenance training in Africa. It travelled for over a month, and for more than 4,900 miles by land and sea, and reached the government-backed Lusaka Industrial Training Centre (ITC) in December 2021.
That was followed in February by a launch event attended by Minister of Technology and Science Felix Mutati among other guests. Mr Mutati test drove the coach during the ceremony.
ITC trains thousands of drivers per year, and Transaid accounted for 1,435 of them between April 2020 and March 2021. The Scania Irizar is a second vehicle donated to ITC by Go-Ahead. A single-decker formerly in its London fleet made the same trip in 2019. A Go-Ahead representative has previously also helped to deliver engineering training at ITC.
Says Go-Ahead Managing Director for Business Development Martin Dean: "We are delighted to donate our second vehicle to the Lusaka International Training Centre. Our work with Transaid is so important for us to help the wider transport community. Road traffic accidents are the third highest cause of death in Zambia, and driver training is vitally important."
Adds ITC Director Lloyd Mbasela: "We are delighted to have received the vehicle. The coach is in excellent condition and a delight to see. Our driving instructors, the rest of the ITC staff and students look forward to achieving the very best with it."