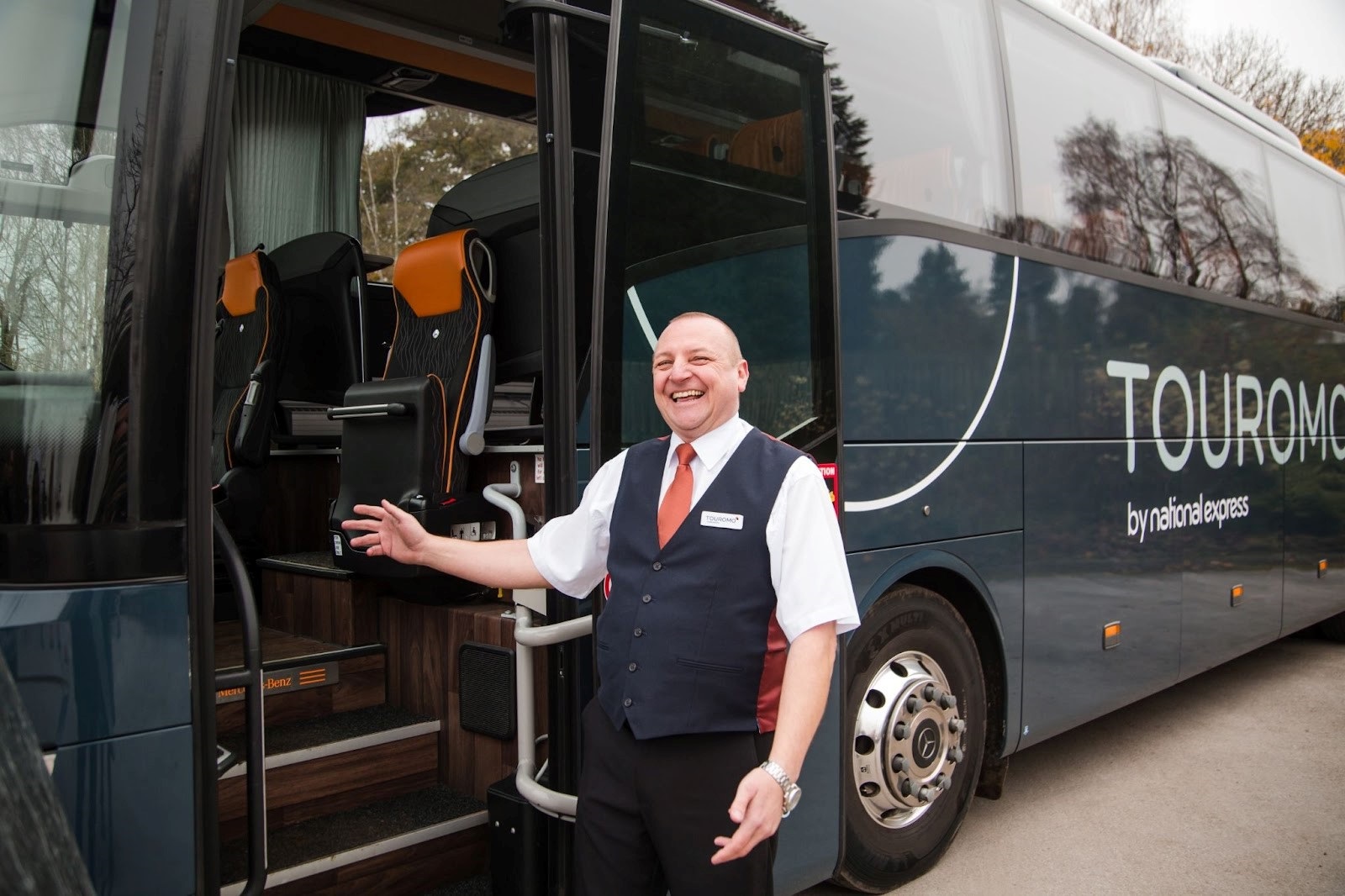 National Express has launched the Touromo brand into the coach holiday and day trip market. It represents the beginning of what the group says are plans to become "a major player" in that sector.
Touromo brings together the holiday and day trip business of seven businesses that are already under the National Express Transport Solutions umbrella. Independent operator Bennetts of Gloucester will also be involved in delivery and National Express says that it is interested in adding further partners on that basis. "Significant investment" has been made in marketing, vehicles and driver uniforms for launch.
The Touromo proposition consists of what are described as "high-quality short breaks and special interest day trips" in the UK and Europe. Departures will initially be from the Midlands and the South of England, with door-to-door service to be offered in some areas.
Touromo captures the coach holiday and day trip work of Coliseum Coaches, Lucketts Travel, Mortons Travel, Solent Tours, Stewarts Tours, Woods Tours and Worthing Coaches, but Managing Director John Boughton says that "ambitious plans" are already in place to enable the brand to "operate on a national scale."
National Express boldly claims that Touromo will offer a "best in class" experience. Mr Boughton adds: "There is strong demand for holidays and day trips and we know that customers are looking for more choice in the way they can travel but do not want to compromise on quality or comfort.
"Touromo will allow us to enhance the breadth of our offering while still giving travellers the assurance of the great holiday experience they get from a trusted and experienced leisure travel provider."
The National Express Transport Solutions businesses will retain their existing names for private hire work, National Express has confirmed. In addition to Bennetts' involvement with Touromo, the group says that is willing to speak to other operators "who are interested in working with us to deliver coach holidays."
Alongside his role as Touromo MD, Mr Boughton continues to be National Express Ltd Commercial Director and MD of National Express Ireland.