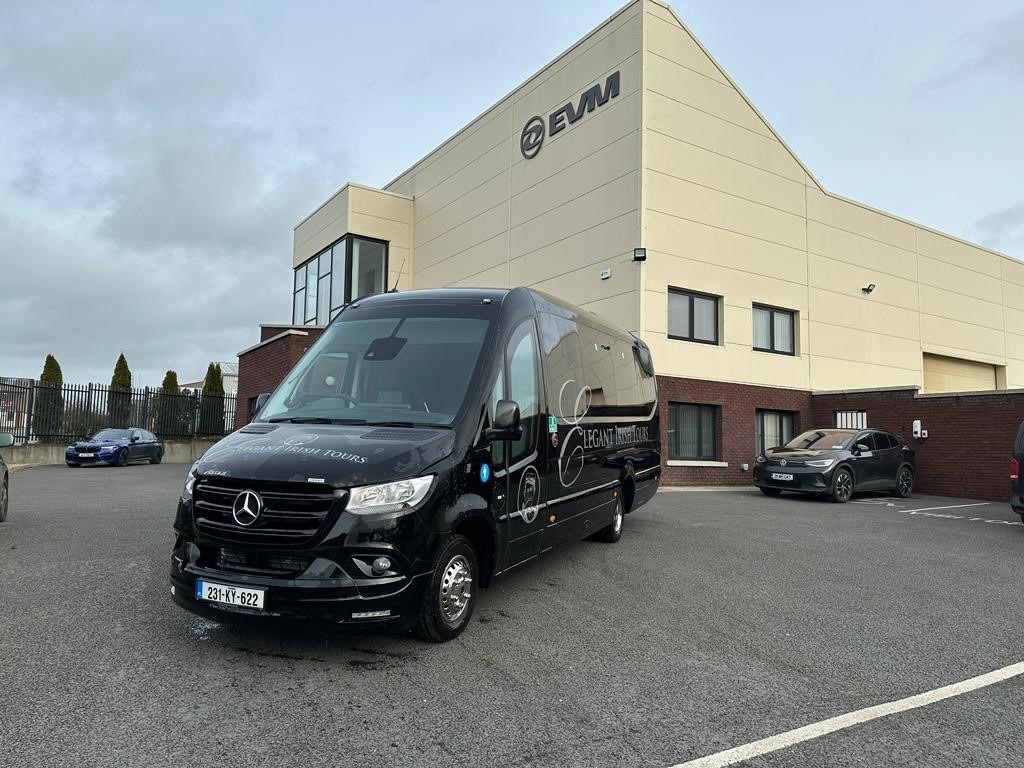 Elegant Irish Tours of Dublin has taken delivery of a Mercedes-Benz Sprinter with Ferqui Sunset coachbuilt bodywork, supplied by EVM. It is mounted on the 517CDi base vehicle and has a 9G-Tronic nine-speed automatic gearbox.
The minicoach comes with 19 seats finished in two-tone real leather, along with a courier's position. All have three-point belts. A power passenger door is fitted, behind which is a three-stage step with LED strip lights. Panoramic side windows in a privacy dark grey tint are part of the specification, along with a large windscreen.
Saloon air-conditioning ducts via luggage racks to exit via passenger service units. Webasto convector heating is included, alongside OEM in-dash air-conditioning. Also part of the package is a PA system, and the vehicle has a reversing camera.
Externally, the Ferqui Sunset is finished in Obsidian black. A rear boot is incorporated along with colour-coded bumpers, side mouldings, grille and mirror backs, complemented by chrome wheel trims.