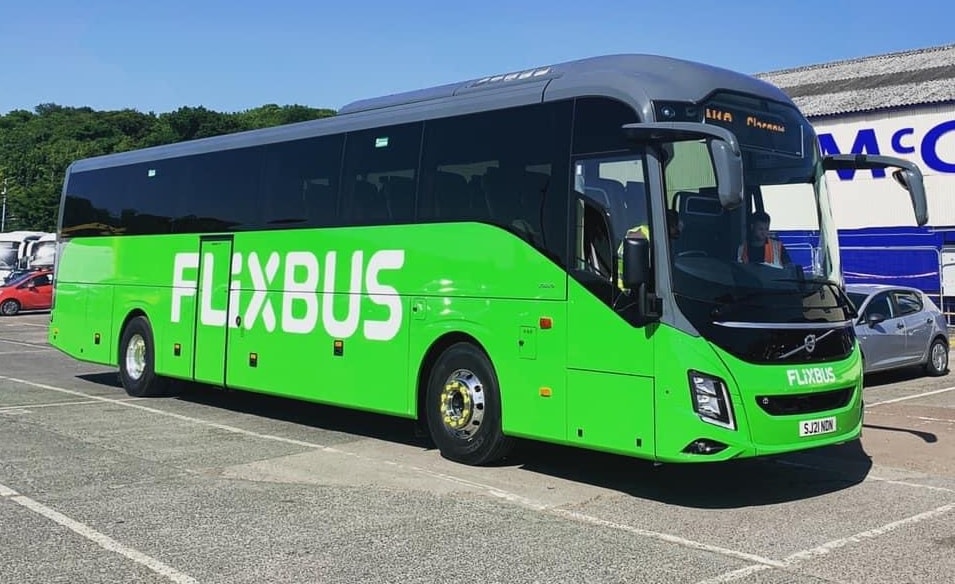 The two Volvo 9700 coaches delivered recently to McGill's Buses for use on Anglo-Scottish FlixBus services are the first of the latest generation of the model to be sold in the UK.
Volvo's dealer network and the quality of the new 9700 were what attracted the operator to the product, says Engineering Director Russell Henderson. Both examples with McGill's are PSVAR compliant and the overall package is described as "compelling," he adds. "We have already had some positive feedback from customers and the vehicles are now a key part of our fleet, currently running between Glasgow and London."
The deal was handled on Volvo's side by recently appointed Account Manager for the North of England and Scotland Jennifer McGill. "To create this partnership with prestigious and respected bus operator McGill's was a real achievement," she says.
"Further adding to this significant deal is the fact that it is for the first UK sale of our new 9700 integral luxury coach, so it marks a pivotal moment for the whole team at Volvo Bus."
Adds McGill's CEO Ralph Roberts: "The last time I operated high-quality, long-haul coaches between Scotland, London and Europe, it was exclusively on Volvo chassis. That was a very successful experience and I look forward to this being the same."