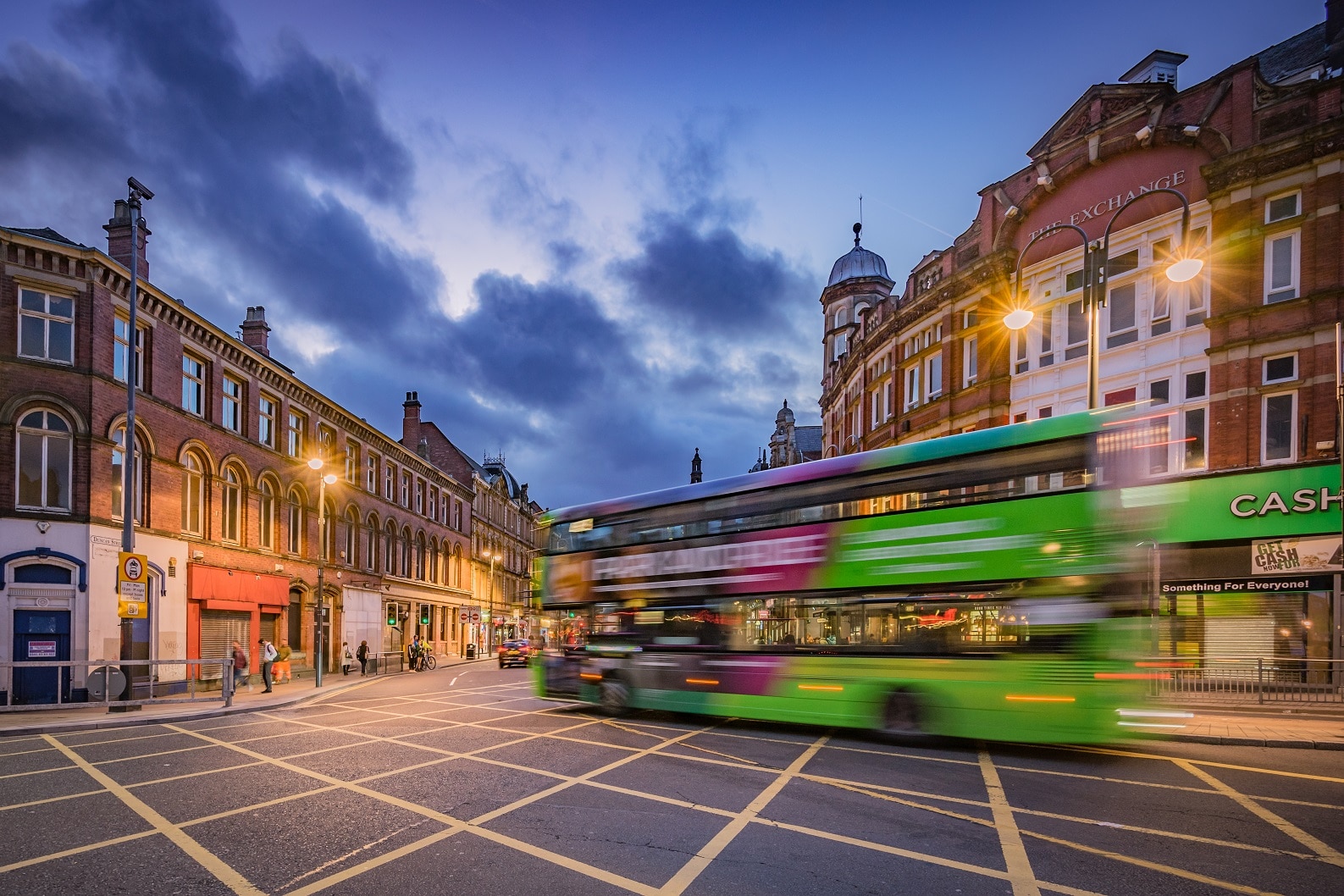 A Clean Air Zone (CAZ) in Leeds is no longer required, a joint review by Leeds City Council (LCC) and central government has concluded.
Senior councillors will discuss the report's conclusions and its proposals to introduce new voluntary air quality targets that go further than the national standards at a meeting of LCC's Executive Board next week. While the CAZ has thus not yet been formally abandoned, that step will come closer at the meeting. The government must also revise its Ministerial Direction for the policy to be officially reversed.
Leeds Clean Air Zone negated by cleaner vehicle introduction
LCC first aired a potential change of policy for progressing the CAZ in August. It has come about thanks to a quicker than expected switch to cleaner vehicles, the council says. A large-scale Euro VI retrofit programme has captured many mid-life buses in Leeds and the city's three principal operators have each complemented that by investing in new stock.
Because of efforts made by multiple sectors, the review found that air pollution in Leeds on key routes is now below legal limits and not likely to exceed them again, even if traffic returns to normal levels or higher. Transport infrastructure improvements have also been credited with the change.
LCC has written to the government asking to keep £6.9m of CAZ funding that the city had previously secured to 'lock in' the full extent of air quality improvements. If approved, that money will be used to continue offering grants "to help local business to switch to cleaner vehicles," the council says.
LCC 'hoped not to charge anybody' under original plans
Adds Cllr James Lewis, LCC Deputy Leader and Executive Board member with responsibility for air quality: "When we consulted on the CAZ in 2018, we said that we hoped that nobody would be charged because businesses would switch to less polluting vehicles before the charging system took effect. That is exactly what has happened.
"We have achieved the aims of the CAZ without having to charge a single vehicle. If Leeds were to introduce a CAZ today, only a fraction of vehicles would be affected. The vast majority of businesses are now using cleaner vehicles than they were just a few years ago."
Besides Leeds, Bristol and Sheffield are other cities that are reconsidering their Clean Air Zone proposals after seeing major improvements in air quality through changes in travel behaviour.