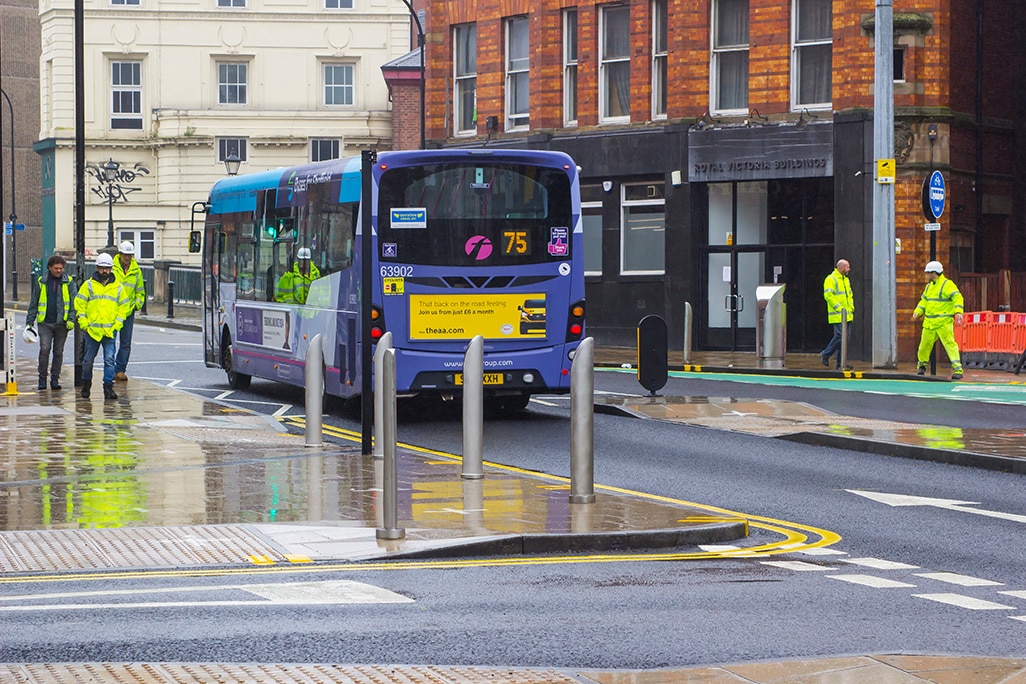 Sheffield City Council is a further local authority to revisit existing proposals for a charging Clean Air Zone (CAZ). The decision follows major changes to travel behaviour in the conurbation in the wake of the coronavirus COVID-19 pandemic.
Air pollution in Sheffield dropped by 33% over the period from January to August compared to the same months in 2019. Combined with other factors, that means alternatives to charging non-compliant vehicles, but which will deliver the same result, will now be considered. 
The original CAZ proposals for Sheffield remain on the table. They would see coaches and buses that do not achieve Euro VI standards be charged £50 per day to enter the central CAZ, which was first slated to be introduced in early 2021. 
"We recognise that many businesses and jobs are under unprecedented stress arising from the economic impacts of the pandemic," says the council. "At the same time, following on from the lockdown required to control the spread of the virus, there have been a number of changes to travel behaviour that have led to improvements in air quality. 
"The current situation is dramatically different to the one in which our proposals were originally developed." 
A decision on the finalised plans to deliver cleaner air in Sheffield will come once the council has gained a better understanding of the pandemic's long-term impact. Proceeding with the original proposal for a charging CAZ remains a possibility. 
Says Cabinet Member for Transport and Development Bob Johnson: "If we can hold onto clean air by introducing other measures without resorting to charging, we believe that is the best way forward. Alternatives include incentives for upgrading vehicles, better provision for walking and cycling, and cleaner public transport." 
Mr Johnson adds that under the original CAZ proposals, the economic impact of the pandemic may lead to businesses that were planning to upgrade or replace vehicles not being able to do so. Instead, they would "pay to pollute" with older models. 
Sheffield follows Bristol and Leeds in revisiting plans for a Clean Air Zone based on changes in pollution levels and behaviour seen during the pandemic.