The revocation of the 19-vehicle international O-Licence held by Newent-based George Young's Coaches by Traffic Commissioner (TC) Nick Denton; the disqualification of Directors Gwendoline Young and Kevin Young from holding or obtaining a PSV O-Licence for three years; and the disqualification of both Edward Berry and Gwendoline Young from acting as a Transport Manager (TM) indefinitely, have been upheld by the Upper Tribunal on appeal.
At a Public Inquiry (PI) in September 2018, the O-Licence was suspended for seven days. Undertakings were given that Gwendoline Young would step down as TM by 31 October 2018; that a new TM would be nominated by 5 November 2018; and that roller brake tests would be carried out every 12 weeks.
Edward Berry was nominated as TM by 5 November 2018, but nothing was submitted until April 2019. The document submitted then was not a contract. It was merely a signed agreement.
Mr Berry did not act as TM during that period and Mrs Young did not step down. On 9 May 2019 at a school bus check, a Gloucestershire County Council engineer found numerous serious defects on one of the company's vehicles, including exhaust fumes and water entering the interior.
21-week inspection for some vehicles with George Young's Coaches
The declared inspection period was eight weeks. One vehicle that had gone 21 weeks between inspections was said to be off the road yet there were 36 driver defect reports for it during that period. Some of the inspection records showed 30 to 40 defects. Mr Young agreed with Mr Denton's comment that the records were "pure fiction".
Making the revocation and disqualification orders, TC Denton said that the financial evidence showed a figure considerably short of the £88,000 required to support a licence of 19 vehicles.
The operator was dependent on selling a number of vehicles to raise sufficient funds to support the O-Licence. The valuation of the vehicles was, according to a coach sales company, unlikely to be realised within a four-week period. If the operator was relying on those vehicles, it should have sold some of them a while ago to realise the necessary funds.
Undertaking for new TM unfulfilled by George Young's Coaches
Kevin Young failed to fulfil the undertaking he gave in September 2018 to appoint a new TM. He simply went through the motions of appointing someone but never took any steps to ensure that that person actually carried out the TM's role in practice.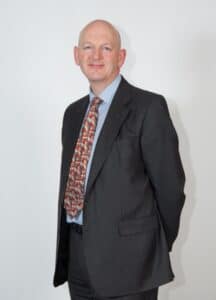 Mr Young knew that was not what was required. That was why he attempted to hide Mr Berry's absence from both the TC and a Vehicle Examiner.
Gwendoline Young connived in that attempt to evade the undertakings given at the September 2018 PI. Mr Denton took account of the subsequent failure to effectively address the shortcomings in maintenance and vehicle condition.
Mr Young had expressed an intention at the September 2018 PI of qualifying as a TM. But all that happened subsequently – in October 2018 – was that he emailed Mr Denton's office to ask if he could be accepted as a TM under acquired rights. That had not been possible for the past eight years.
The maintenance records showed that roller brake tests were not being carried out every 12 weeks, contrary to the undertaking given at the September 2018 PI.
Transport Manager qualifications held by virtue of acquired rights
In disqualifying both Edward Berry and Gwendoline Young from acting as a TM, Mr Denton said that they both held the TM qualification by virtue of acquired rights. They had never taken the TM CPC examination, or in Mrs Young's case, ever undertaken any formal training. In judgement, neither of them possessed the competence or knowledge that was expected of a modern-day, competent and reputable TM.
Upholding the revocation of the O-Licence and the disqualification of its Directors, the Upper Tribunal said that TC Denton had dealt with a company whose Directors had seen fit to mislead him and DVSA.
Furthermore, there had been breaches of undertakings concerning roller brake testing and the need to keep vehicles fit and serviceable. It had been argued that an alternative form of testing that was carried out was just as effective. However, when undertakings were given, it was reasonable to expect that they be complied with.
That was what the adjudication arm of the regulatory regime required. Against the background of deliberate deception and breach of undertakings, it could not realistically be said that any of TC Denton's decisions were disproportionate or were wrong.
Culpability of others accepted by Upper Tribunal
In the case of Edward Berry, the Upper Tribunal said that the thrust of his argument was that he did nothing wrong or little wrong because he was prevented from acting as TM by the culpable conduct of others.
The TC accepted the culpability of others. However, it was right to say that Mr Berry essentially 'sat back' for a period of time having himself signed form TM1. Mr Berry did not resign when, on his own account, he was rebuffed by the operator, him having approached it or its Directors in June 2019.
Mr Denton thought that Mr Berry should have resigned at that point. He also thought, more generally, that Mr Berry should have been proactive in informing the Office of the TC of the difficulties he was experiencing, bearing in mind Mr Berry had himself, through signing form TM1, informed the Office of the TC that he was going to act as TM on the licence on a fully-time basis.
Mr Berry's actions gave an outward veneer of professional competence to an O-Licence when the reality was very different.
It could not be said that TC Denton's decision to the effect that Mr Berry had lost his good repute was plainly wrong. That was so, notwithstanding his previous lengthy involvement in the field of transport or the fact that others were at fault too.
Mr Berry had indicated that it was intention to retire as a TM. That was the course of action that the TC thought was probably best. So, it might well be that if Mr Berry had succeeded in the appeal proceedings, he would have derived no practical benefit from it.