Four generations have steered H. Atkinson and Sons (Ingleby) Ltd through thick and thin. But as the family business celebrates its centenary, what does the future hold?
It's 1922, and a young Harry Atkinson, a resident of the North Yorkshire village of Ingleby Arncliffe, finds himself being employed by Robert Young, the village butcher, to drive and maintain a Model T Ford van.
The van had been bought two years earlier by Robert to transport meat to his shop in nearby Stockton. However, meat deliveries were only required on two days a week, meaning the van could be used on other duties, one of which was taking villagers on trips out. It's unclear how the van might have been equipped for this dual role, but clearly Harry had an entrepreneurial streak. He also loved Robert's daughter, Nora, and they married around the same time.
Nora took an active part in the business. Indeed, at this point in the story the company was called Young & Atkinson. Bus services were developed, with the market town of Thirsk being served three days a week. By this time, Robert was concentrating on the butchery with Harry and Nora focusing on the bus business.
The couple had two sons, Bob and Stan. Records show that in 1938 the company name changed to H. Atkinson & Sons (Ingleby) Ltd, a name that survives to this day and reflects the continuing role of the family.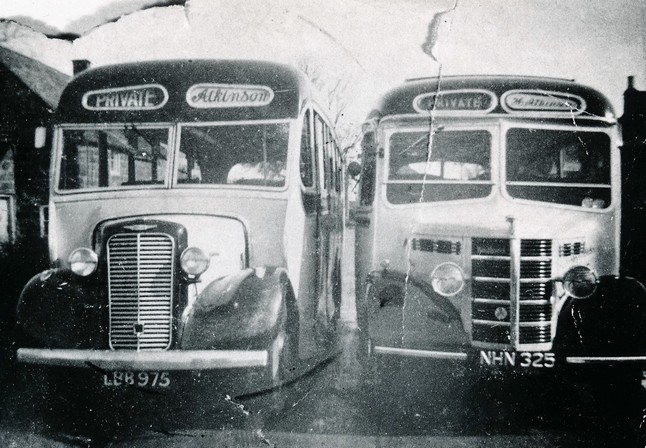 The Second World War saw Atkinsons carrying workers to local RAF bases, as well as moving into school contracts in 1941. By the mid-1950s the business had become a true family concern with Bob and Stan both working alongside their father. In the following years the business prospered, building a reputation for quality and service.
Fast forward to 2022 and it is Bob's sons, Martin and David who are running the business. Martin is Transport Manager and looks after the commercial and operations side of the business, with David looking after engineering and maintenance. Completing the office team is Office Manager, Lynn Rudd.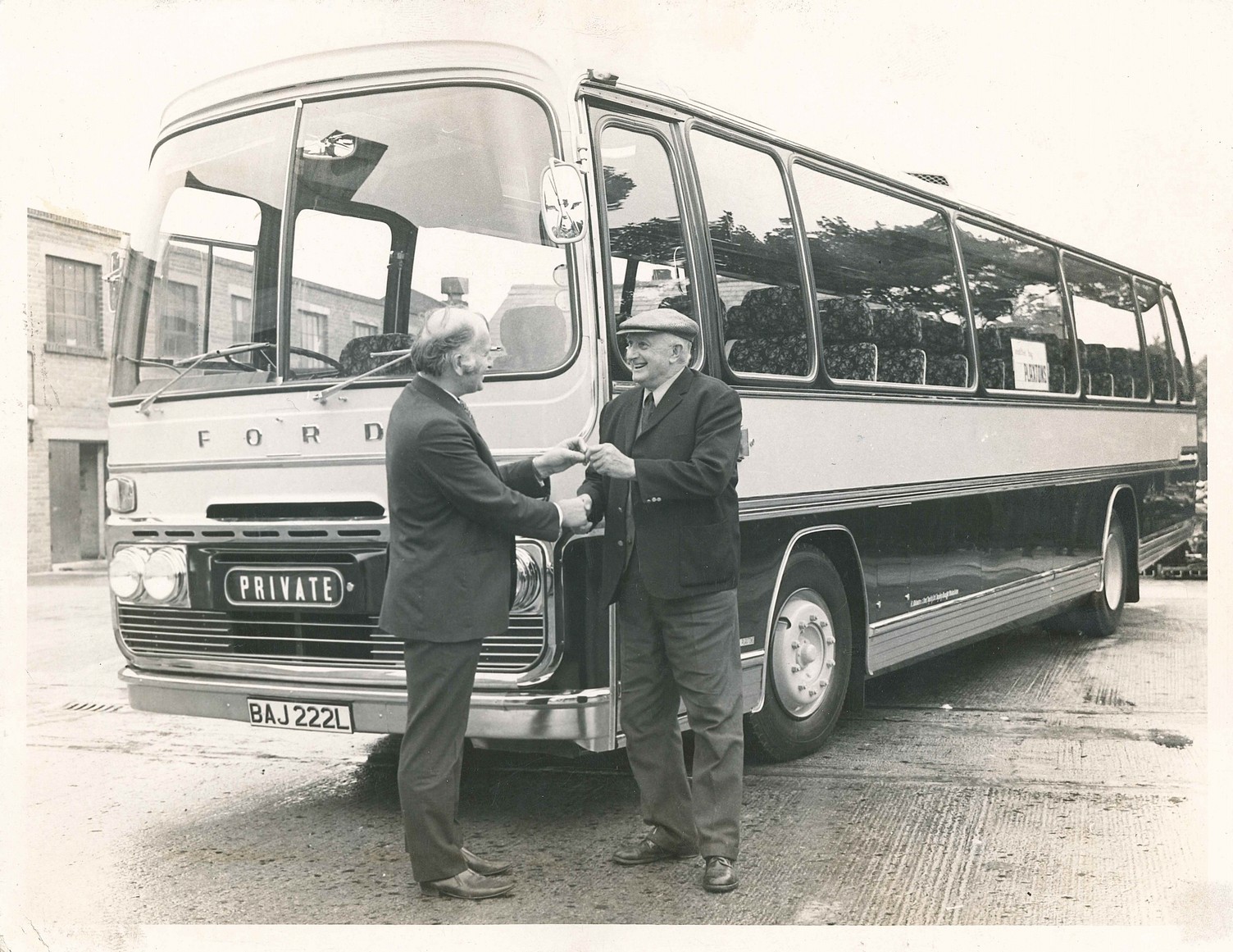 Contracting with tour operators
I'm sat with Martin in the little office that sits at one end of his family home and alongside the yard and covered garage and workshop.
"This is where it all began," he explains, smiling. "Harry established a base here in 1922, and we're all still here."
Like so many family businesses, the walls are covered in photos showing the vehicle fleet throughout the ages.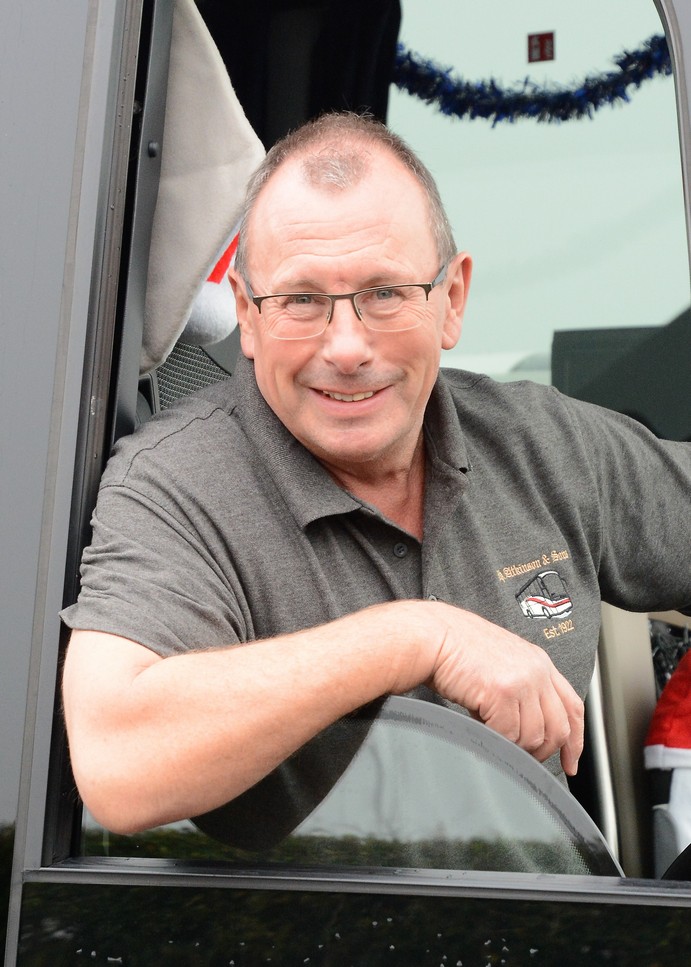 "I passed my PSV test when I was 19 so I could do a bit of driving for my father," Martin continues. "But it wasn't until I was 27 that my father asked me if I was coming into the business! I forget the actual conversation, but here I am, now aged 60. My brother joined the business aged 21."
Today, Atkinsons focuses on touring, with five school contracts operated for North Yorkshire County Council, and the usual flurry of private hire.
"We have a small in-house holiday and short break programme," explains Martin. "But today, most of our work is under contract to other tour operators including school travel company, NST Travel Group, and Kent-based Tangney Tours. We also work for National Holidays. Most weekends we have two coaches out on that work, picking up from Scarborough and along the east coast down to Hull. On occasions we'll pick up in Teesside. We have one coach in National Holidays livery. We also provide the team coach, a 30-seat VDL Futura, for Darlington Football Club."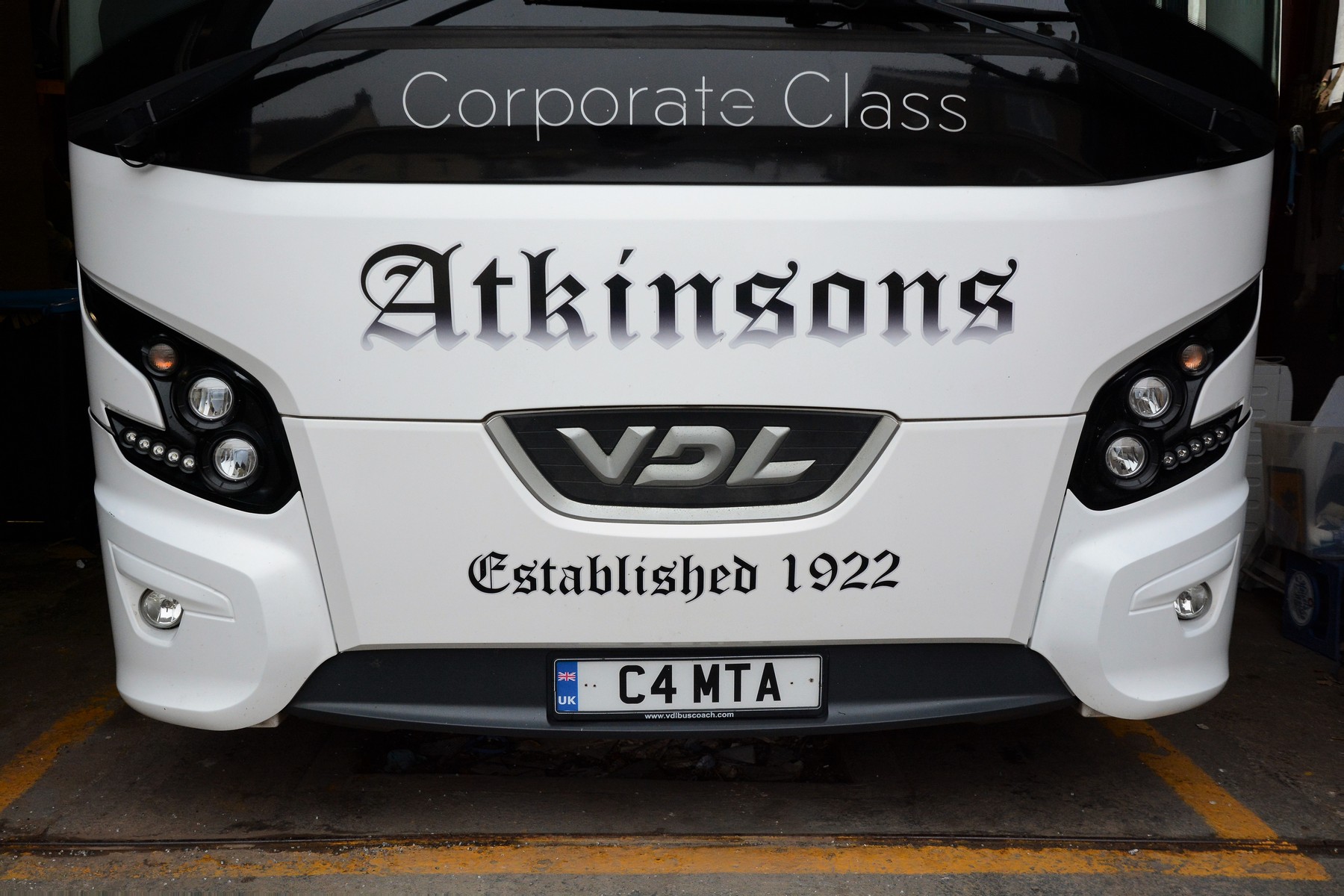 Martin highlights the importance of relationships in building strong partnerships over the years.
"We do a lot of work with Anu Desai of Bristol-based ITO Tours. He knows we do a good job so when he has work he gets in touch to see if we want it. We did one job recently with a group from Coventry. I already had a coach dropping off at Manchester Airport, so with the distance back to here or down to Coventry being similar, we took the work. We decide what will work for us. It's an excellent relationship and we both benefit."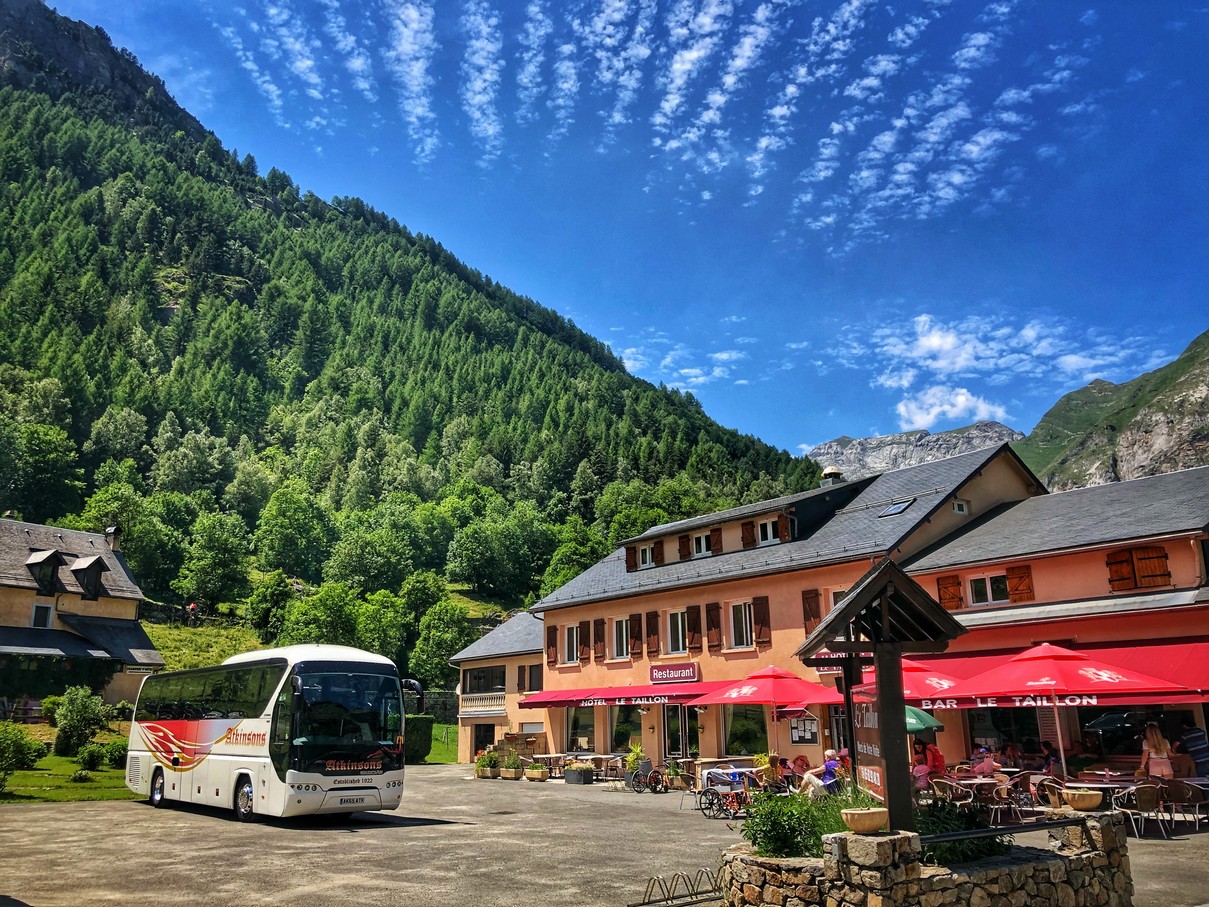 Quality control
But as any operator will know, working for another operator can sometimes bring its own challenges.
"We've worked for Worcestershire-based group travel specialists Rondo Travel Group for 10 years," says Martin. "At the height of the relationship we were carrying between five and 10 school groups a month. For most of that time we acted as the coach contractor, subcontracting as needed. But as operators will know, when you sub-contract you're not in full control of the quality of vehicle and service. I was spending a great deal of time managing that side of the business, and it was affecting our own activities. The work involved in finding operators, especially those with decent double-deck coaches was onerous. To be honest, I got fed up with it. On a positive note, we were using our own coaches on incoming business, often from Australia and Zimbabwe. We still do some of that work today, but the large-scale sub-contracting has ended."
Today's fleet comprises six full-size coaches and five midi and minibuses. MAN-powered, tri-axle Neoplan Tourliners are the frontline coach of choice.
"We like the Tourliner," says Martin. "It's a good all-round product at a good price and with a good warranty. Next year, two of the 20-plates will be replaced with new 55-seat, tri-axles to full PSVAR spec. The tri-axles are more manoeuvrable around our country lanes. Having PSVAR is less about today's operations and more about ensuring a decent retail price down the line. In a rural location, lifts and ramps don't go well with grass verges!"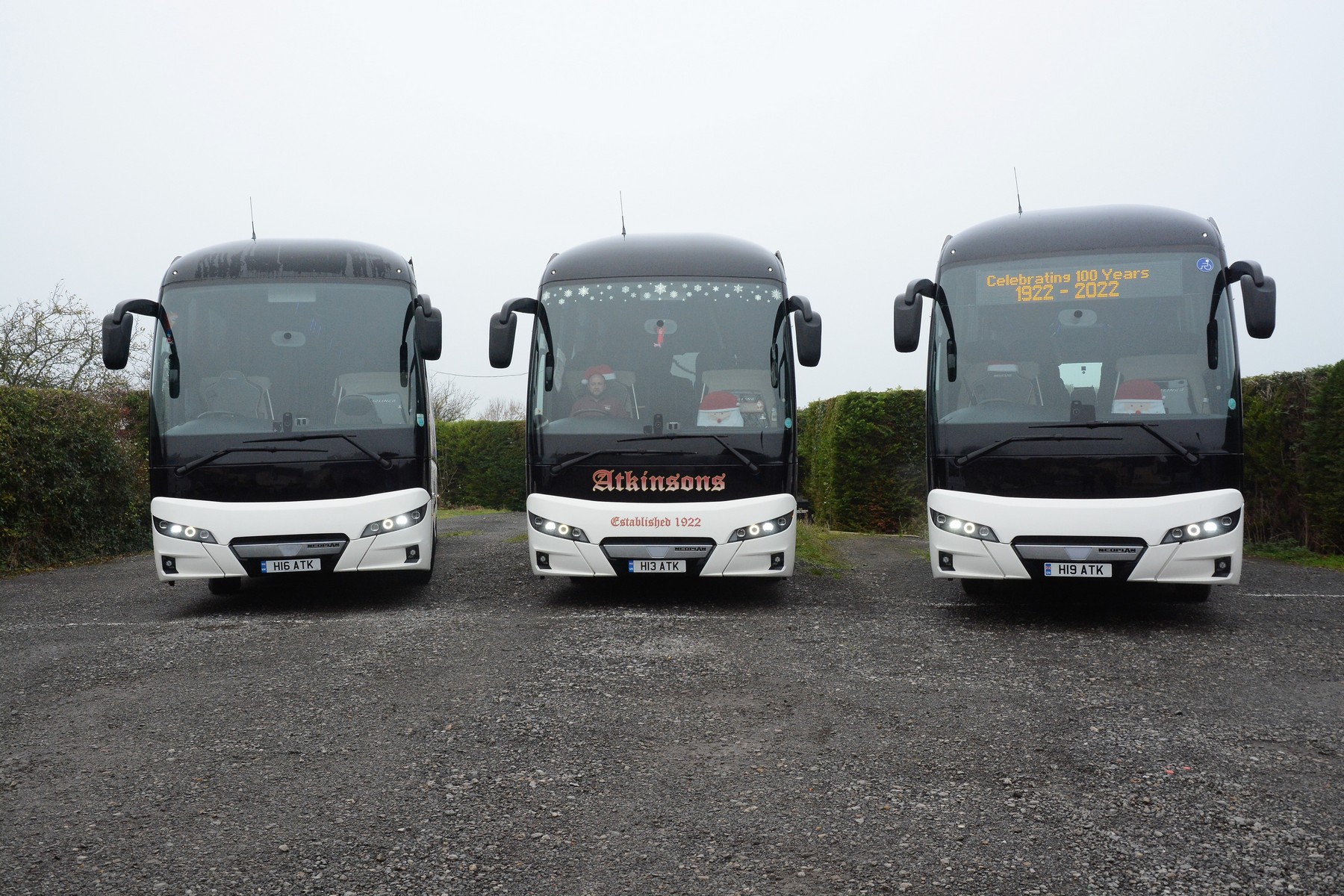 The challenges faced during and after the COVID-19 pandemic are always uppermost when talking with coach operators. Martin explains that all the staff were furloughed, and he and his brother covered the school work that continued.
"We only had a few full-time drivers and they all came back," he says. "Having said that, we're on the look-out for another full-time coach driver for 2023!"
Martin reveals that in January 2020, just three months before the first lockdown, he sold five coaches, using the proceeds to buy three new Tourliners.
"I had decided we needed to trim the fleet," he says. "What I wasn't expecting was to subsequently look out of the office window and see three shiny coaches sitting in the yard, doing nothing, with the warranties dwindling away. I did wonder what would happen. Looking back I'm pleased to say that we've got straight back into things. We're in a good place again."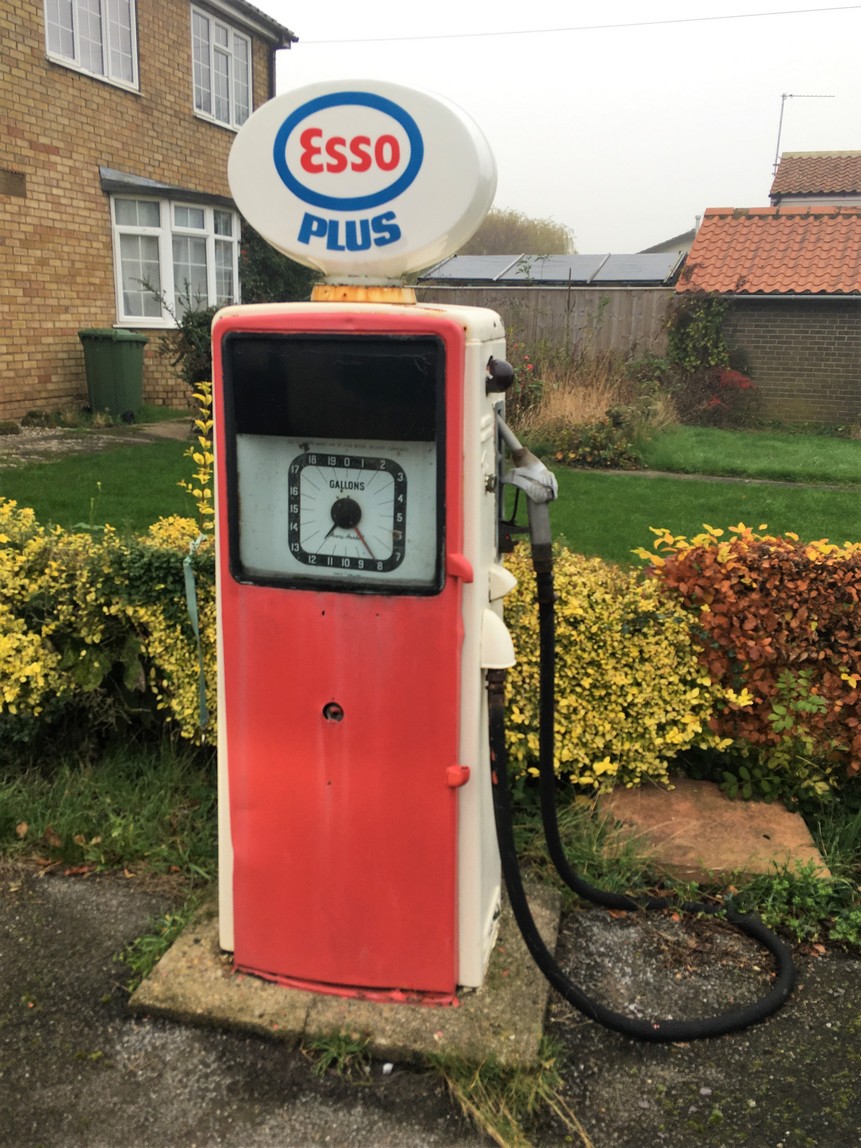 Challenges ahead
Looking ahead, what's the plan?
"This business runs in the blood," he says, the smile spreading across his face. "I'm 60 and my brother David is 57. I see us going on for a while yet. I'm thinking that when we're ready to retire we'll probably look to bring in a manager to oversee things. But running a coach business today, it's difficult. Rates have gone in the right direction, at least for now, so we don't have to be busy fools. Our operating costs aren't massive. The yard is my back garden and we have the space we need. But over the next few years I can see the driver shortage crippling the industry. Nobody wants unsocial hours.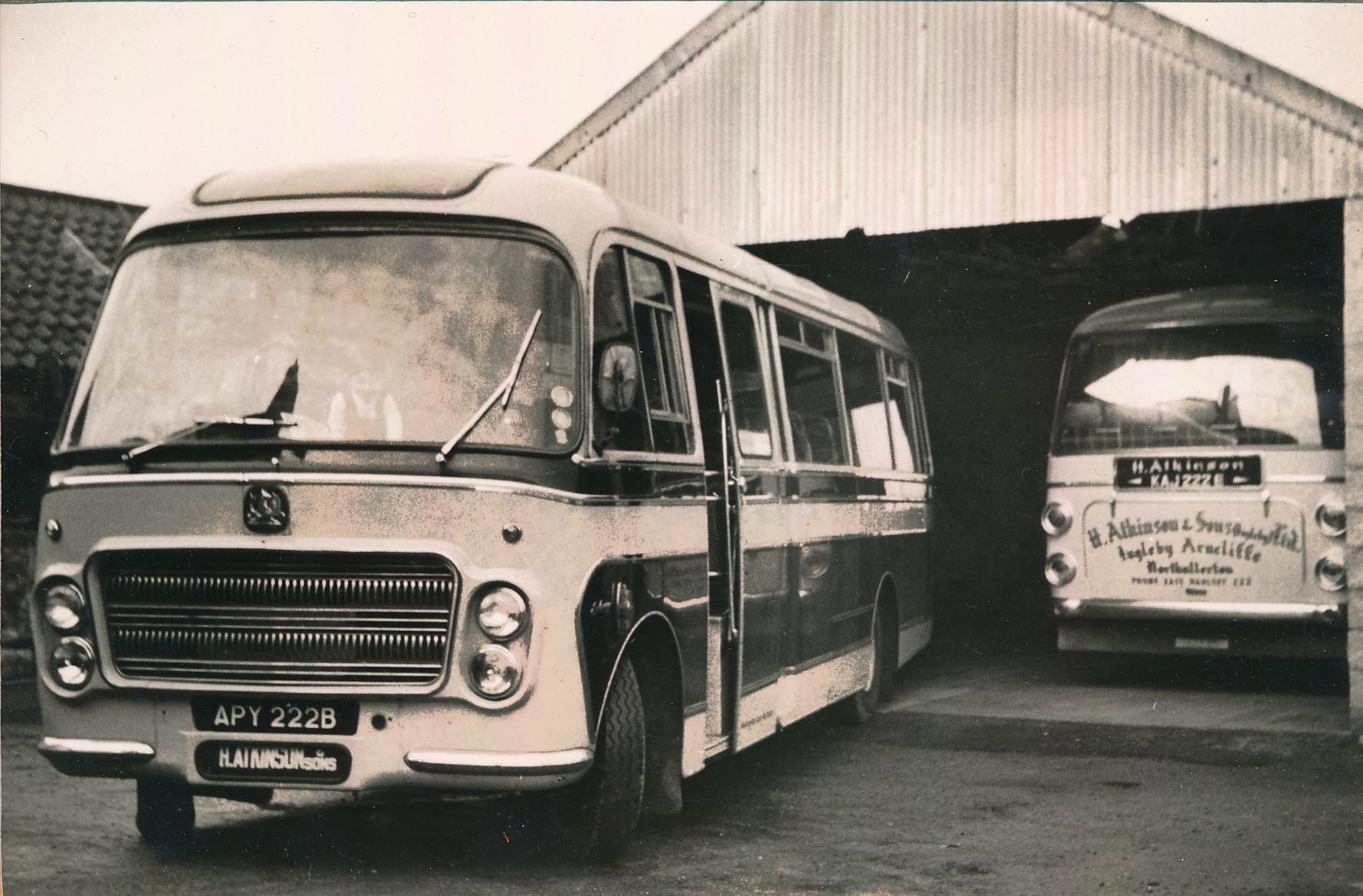 "Drivers' hours regulations aren't helping. If I had one wish it's that those who make the rules had a better understanding of what our industry is all about. We're not the same as the HGV sector."
I ask Martin about the centenary. He smiles again.
"I remember my father saying: "Get to 100!". We've done that, I'm proud of what's been achieved. I have a great team around me, and we're looking good to face the challenges ahead."
Thinking back to the Model T Ford van pottering around the village, a hundred years before, you feel that Harry Atkinson would be equally proud. Happy 100th birthday!