BODS regulations mean closed-door home to school work requires operator compliance. One operator has risen to the challenge, but frustrations with the process remain
The uncertainties and confusion surrounding the implementation and compliance relating to Bus Open Data Service (BODS) regulations in England as they apply to home to school (H2S) work have been well documented. Much discussion has taken place about whether H2S work, which by its nature isn't usually open to the general public, should be covered by the requirements of BODS.
At the heart of the frustrations has been the need to supply automatic vehicle location data (AVL) to BODS. With many H2S services operated by coaches and buses that aren't fitted with a traditional ticket machine, the need to find a way to generate the AVL data is giving operators yet another headache.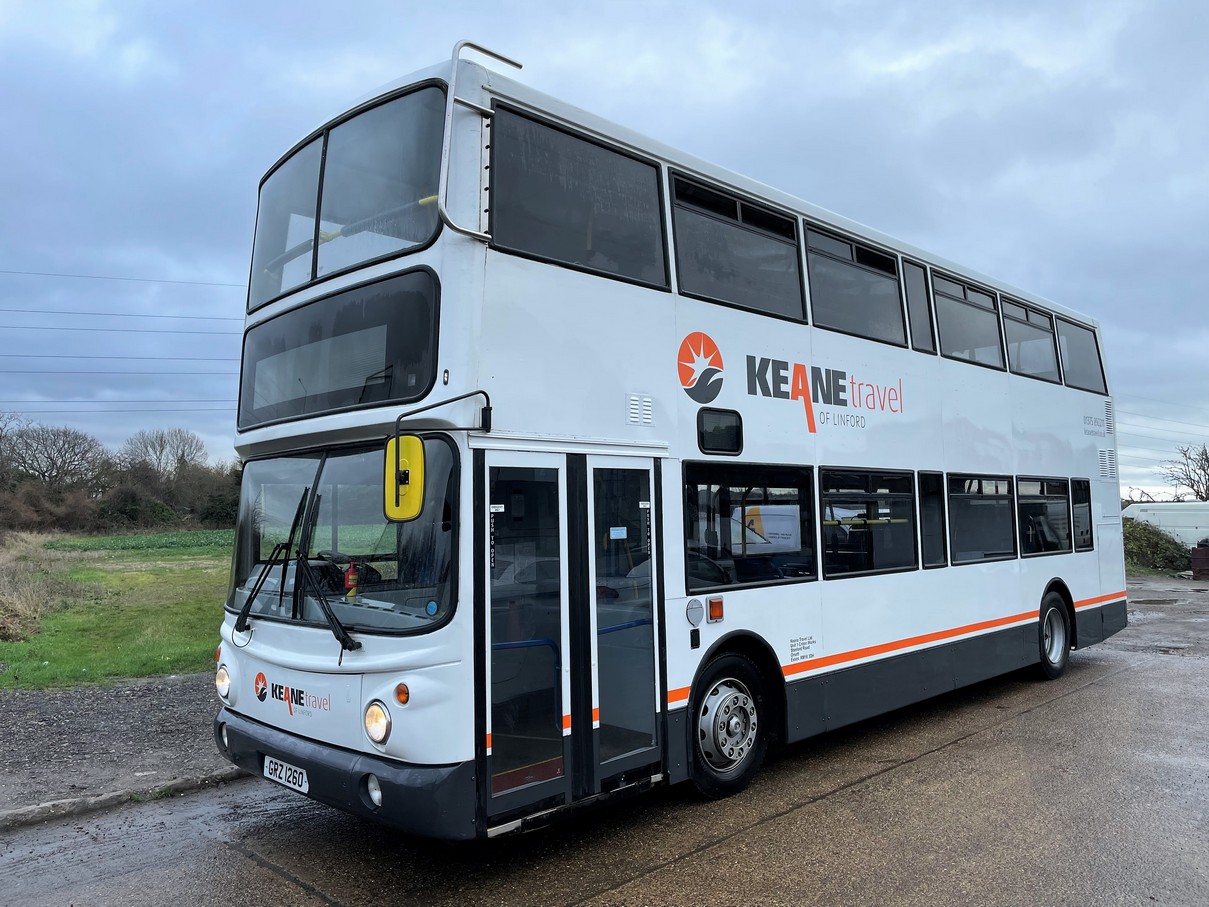 Essex-based Keane Travel operates a mix of coach and bus hire, contract and H2S work. H2S routes are operated in the Grays, Thurrock, Tilbury and Stanford-le-Hope areas in the south west of the county. The company has partnered with ShuttleID to introduce a new scanner and vehicle tracking system that is ensuring both BODS compliance and improving the way tickets are purchased and used.
But behind this success, the frustrations of having to go down this route at all are in evidence.
"We always believed that closed-door H2S services were out of scope of BODS," says Kevin Mortlock, Keane Travel's Director and Transport Manager.
"We have five routes that fall under BODS regulations. They are closed-door and we charge individual fares. Those fares are collected through the parents and not on bus. We don't have full-size ticket machines on the vehicles that operate these services. We've never needed them. Pupils would board the bus and show their passes to the driver. We kept it simple. Yes the routes are registered but we don't carry the general public, so we questioned then, and I still do today, why do these routes need to be BODS compliant?"
But as the services were registered, it was the need to ensure that the company was BODS AVL compliant that provided the major headache.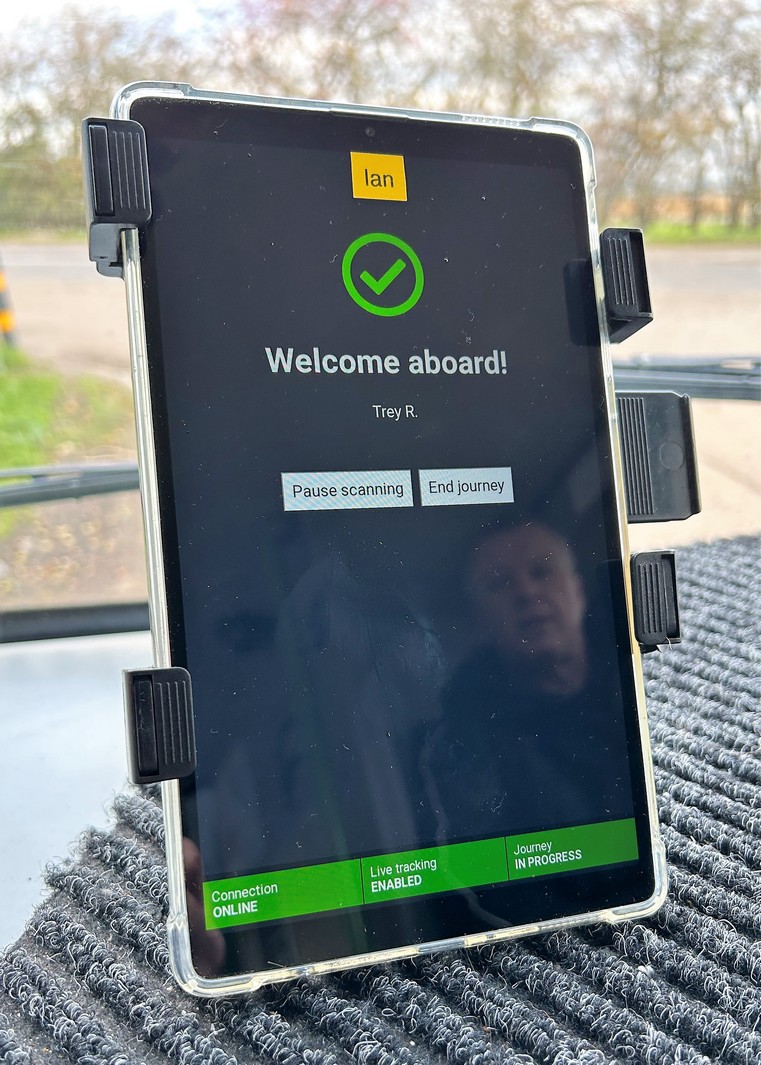 "We already had trackers, supplied by Pinpointers, fitted to our fleet," says Kevin. "Pinpointers and ShuttleID have worked together to develop a new tracker and scanner system. We introduced that system and brought together everything we needed to be BODS compliant. Today, the bus driver has a scanner that not only scans the pass shown by a pupil on their mobile phone, but also tracks the vehicle. The data is sent back to the office where the system brings it all together before sending it off to BODS."
Kevin notes that although the system is working extremely well, there's an additional cost in implementing it.
"There are the expected financial costs," he says, "but there's also an additional administration cost. The system depends on the back-office system knowing which scanner is on which vehicle. If there's a problem with a vehicle in the yard in the morning, or the afternoon, and we have to change the allocation, we have to ensure we change the details in the system. To be honest, that's not proving to be as awkward as I thought it might be, but it's still something else to watch out for. This year we also had more expense because we needed new trackers with SIM cards."
It was during a webinar looking at what BODS compliance might mean to operators that Kevin decided to go with ShuttleID.
"We're a small operator so we knew that we probably needed a bespoke system that would work for us," he says. "I was actually looking for a new ticket machine for other work that we do when I saw the presentation from ShuttleID. I got in touch, and here we are today, with a system that's flexible enough to do what we need it to do. I'm happy how it's all worked out, but in terms of being BODS AVL compliant, frustrated I had to do it in the first place."
Like many operators, Kevin notes the lack of a level playing field when it comes to compliance.
"Looking around I see many operators who might only be operating one H2S service who aren't bothering to register for BODS. I can understand that to some extent, as there is some confusion about H2S falling into BODS scope. Because we have five routes I've always taken a more responsible view. I wanted to play by the rules, knowing that if I didn't go down the compliance route I could potentially get into a lot of bother. My reputation is very important to me. Doing what I've done means I can sleep at night and not worry about compliance. It's frustrating there are operators who don't appear to be complying with the law. The uncertainty, confusion and doubt needs sorting and the process needs policing. If that can't be done then H2S needs taking out of BODS!"