Last month routeone asked the question: Is demand-responsive commercially viable? One operator responds yes, but it may require a change of mindset…
Last month routeone spoke to key operators of demand-responsive transport (DRT) services across the UK about learnings when it came to running such services.
A primary lesson from Newport Bus Managing Director Scott Pearson suggested that DRT is about looking at the bigger picture – because DRT services will "never be commercially viable". That was the thinking for Transport for Wales, too, with Fflecsi lead Andrew Sherrington declaring that DRT is more about social inclusion than a "broad financial line".
Even MD Phil Southall, referring to the withdrawal of Oxford Bus Company's PickMeUp service in June 2020, argued survival of DRT is about strong partnerships and funding support.
But one operator has claimed it is not so cutand-dry. It argues that part of the problem is in the approach being taken towards DRT as a replacement for traditional bus services, which in the areas where DRT operates, would not be commercially viable. Instead, is it time to look at DRT as a premium service, operated closer to the principles of a taxi company?
Good track record
routeone first visited Arrow Taxi in 2019, where it had already demonstrated success through its DaRT network – its service 99, for example, serving the Dengie Peninsula, was at that time notable for being fully commercial where it operated demand-responsive to the east of Hatfield Peverel.
According to Andy Ambrose, there is no secret to the success – it is down to operating DRT services on taxi principles. Fare pricing is reflected by that approach, which is where Andy argues other operators of DRT services are perhaps taking the wrong approach.
"I don't disagree with anything that Phil Southall or the others have said," he says. "But they may be approaching DRT from the wrong direction."
Andy explains how he believes the problem of commercial viability comes from trying to fit a bus model into a DRT service, rather than expand a taxi model, with slightly higher pricing, live control and which already works on the basis of smaller, flexible vehicles, into becoming DRT. That was the thinking behind Andy's first service, when it came to aggregation of taxi passengers on a popular route, which began in 2010 and was initially supported by Essex County Council.
The previously mentioned service 99 operated within Arrow Taxi's portfolio began between the Dengie Peninsula and Broomfield Hospital. A single taxi fare for such a journey could cost passengers anywhere between £24 and £50. There were numerous passengers making the trip due to a lack of joined-up bus service. That was ripe ground for passenger aggregation and a DRT service.
"When we went
commercial with
the first route after
two years, Essex
County Council was
gobsmacked. It put
further routes out
to tender and we
won them"
Prices were pegged slightly above what a close competing bus company could offer in order to not pull passengers out of that mode, and to align the service closer to what taxis might offer.
"That was the first of our services to go from being council subsidised into a fully commercial operation, which it achieved within two years," Andy says. "Since then we have created others, and now operate from Southend-on-Sea in the east of the county right across to Saffron Walden in the west, up into Suffolk, southern Cambridgeshire, and East Hertfordshire; we've had very substantial growth in passenger numbers on every single service we started."
Andy makes the point that there should be little hesitation in pricing DRT higher, and asks operators to consider what is on offer: "We go house to house, pick passengers up from the front door, and drop them off at the front door. That may not be the case for all DRT services, but it is a close-run thing.
"And up until COVID-19 we were talking about converting other County Council contract DRT routes into commercial services."
Calculations of where vehicles go and what fares should be charged are dictated by passenger demands. Journeys are largely flat fare, with break-even points based on an average ridership of four passengers per vehicle.
Social element of demand-responsive?
An argument could be made that charging premium rates for DRT might go against the concepts espoused by the likes of Fflecsi in that DRT should be about social inclusivity. Is charging at that level outpricing the most vulnerable in society, who depend on bus services to travel?
Arrow Taxi counters such an argument by revealing there has never been a complaint about its own fare levels, despite them being above bus prices – and speculates that much of it is down to a priority of convenience over cost.
"Perhaps the social demographics of our area are different from many, but the big factor looking at every one of our passengers is convenience, not price," explains Jas Saffill, Chief Operations Officer. "50% of passengers on the 99 service are car owners, and the reason they use the DaRT service is because parking in town is difficult.
"They find the DaRT presumably more convenient than car. And we're trying to attract people out of cars, not buses – that's a big factor."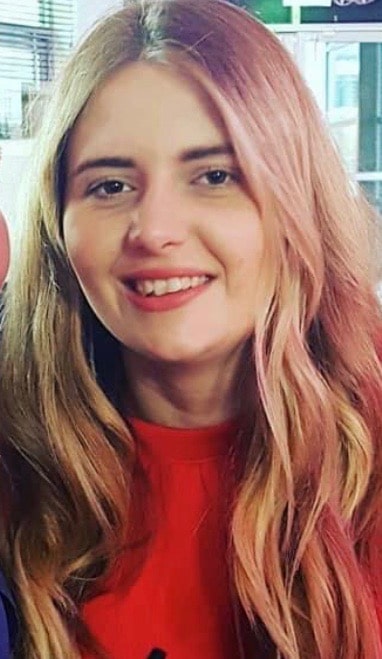 That is perhaps the main difference in outlook with the Essex DaRT service. The necessity to keep fares low follows when approaching the so-called captive market, or those bus passengers who have no other means of travel. That is not the market Arrow chases.
Of course, Andy acknowledges that price, even if downplayed, is a factor, and that the nature of the market that Transport for Wales serves – as an example – is very different to his own. But if DRT services are considered within the context of the areas in which they serve – rural zones where car travel is often the only viable means of transport – this perhaps justifies higher fares involved, with a focus on superior convenience.
"That means we've got to provide the extra, premium service," Jas adds. "Drawing out demand curves is difficult but not impossible. And bigger companies have got far more ability to do that than we have."
Arrow Taxi's target when originally starting DRT was to have fares set at 30% of established taxi rates. Priced into that is a live controller – a key element of making DRT attractive to new users. "It costs more because you have to put the people in the office to administer it," Andy says. "But DRT needs somebody on hand to interact with our customers live if they get in trouble or if the bus doesn't turn up. If a vehicle is running late, we can tell people."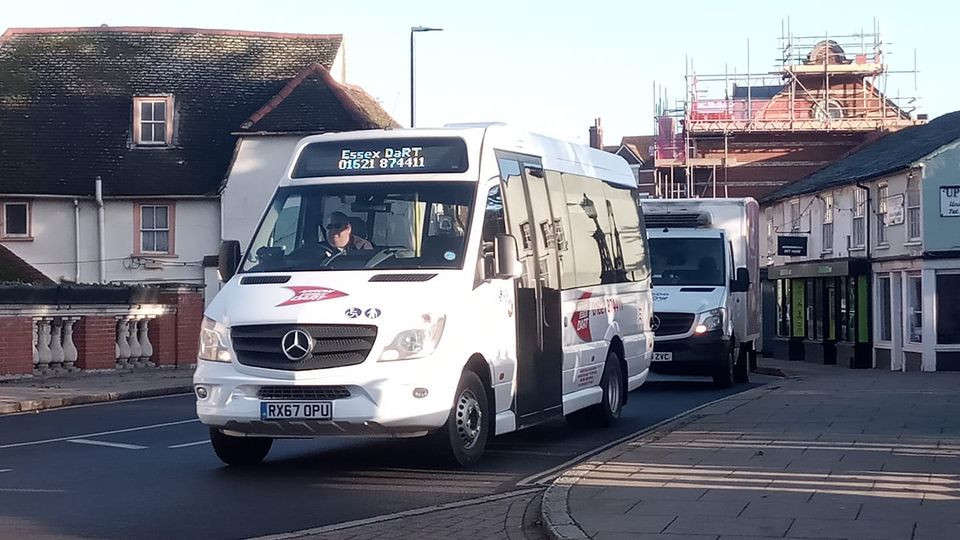 And it should go without saying that services have to be completely reliable to be appealing. "All the average user wants is reliability," Jas says. "They want to know they are going to be able to catch the bus home again. We have customers that tell us they will be late – and we can wait, or pick them up en route. We run a much more flexible service."
This isn't to say that there have not been lessons along the way for the DaRT service. Andy acknowledges that any new DRT services will likely have to be subsidised to some degree to get off the ground: "The learning curve on DRT we found was difficult, because we almost advertised it as a taxi service and we were getting lots of one-off enquiries.
"Getting it across to customers that if they book for 1500hrs it could be 1450hrs or 1510hrs when the vehicle arrives, that was quite difficult – just getting the concept in their heads.
"But once users realised that they didn't have to go and wait at a bus stop for us, and that all they have to do is look out at the window and come out when the vehicle gets there, the psychology that this is a DRT service – not a conventional bus – was embedded."
One other problem area has been attracting the younger market. Most of Arrow's taxi customers are concessionary pass holders. Thankfully, the target of four passengers in order to break even has assuaged that risk.
Growth on horizon
Making a success of DRT is also about spreading the word – Arrow started its first service in 2010 and within the same year was running three 16-seat minibuses with 500% growth in passenger numbers. "That was down to the fact that people had seen us and heard about us," says Andy. "Reliability is point one. We put new EVMs on it, a brilliant low-floor bus for our work. And if I was to pick the single biggest factor, it would be the drivers themselves."
And Arrow Taxi and DRT as a concept has proven itself to Essex County Council. During COVID-19 Andy reports that the company operated every single one of its routes to the schedules it operated before the outbreak. Because they were DRT there was little empty mileage and the business was not spending the money that would have been necessary on a scheduled service.
There is "substantial future growth" on the horizon now. "Essex County Council has grasped DRT," says Andy. "Passenger satisfaction is high. As we expanded, we took over routes from existing bus operators in mainly deeply rural areas. When we went commercial with the first route after two years, Essex County Council was gobsmacked. It put further routes out to tender and we won them."
Andy reports that there will shortly be two entirely brand new DRTs starting in Essex, operated by Essex County Council using dedicated Rural Mobility Fund money.