As we celebrate two decades of being at the forefront of industry insights, representatives delve into expectations for the next 20 years
As routeone commemorates the 20th anniversary of its first publication, there is no better time to look forward to the future.
Here we engage with representatives from across the coach and bus sector who each bring a unique perspective to the table. Their insights offer predictions from the growing role of autonomous vehicles to the electrification of fleets, with pragmatic views that help shape our understanding of what lies ahead.
Alongside those technological leaps, operators also grapple with enduring challenges: Sustainability, recruitment, and evolving customer expectations. Much has changed in the past 20 years – and our industry experts predict there is no sign of that slowing.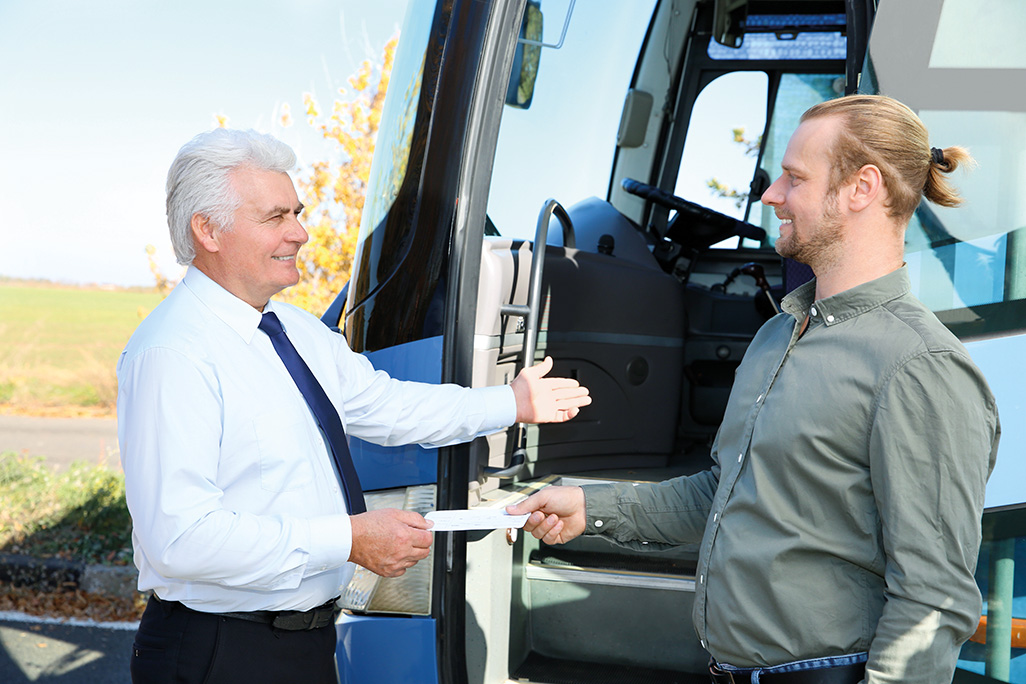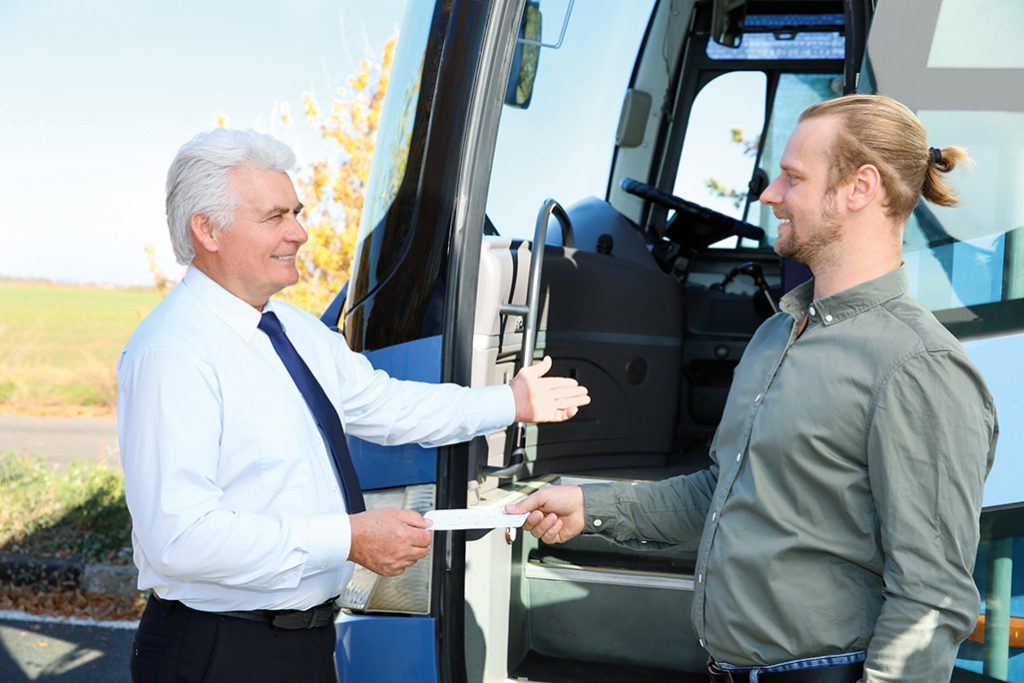 'Great future' for coach?
Kevin Mayne, member of the Confederation of Passenger Transport (CPT) Executive Committee and the CPT Scottish Council, and a Director and board member of UKCOA, believes strongly that the coach industry can look forward to a great future, enjoying a position in which it is viewed as "more important than it has ever been". He says recent conversations he has been involved in at a UK cabinet level have revealed that coach looks set to move forward to its "rightful place", where it is needed and respected more.
He also believes the industry stands at a crucial moment in its history as the baton is prepared for the next generation of industry leaders. "That next generation will show what coaching is about," he says. "I used to believe that in the future only the strongest would survive. But now I do believe every operator has a place within the future, and together we can make this industry stronger than it has ever been, by having a singular voice and tuning it and pushing together to make it work.
"We have a great future – but working together to make it work is the key."
Some things he remains sceptical about. Driverless vehicles is one, arguing that coaches will always need the human touch, regardless of where technology stands in the next two decades. "Coach passengers always need that human touch. Whether it's a driver or tour manager, in 20 years' time, we may have a self-driving coach, but you'll need somebody there to handle luggage, see passengers on, make sure everything is OK. We'll still need a client facing role – someone who is prepared to stand in the rain with an umbrella with their shoes shined."
While there is much excitement about possible technological shifts, Kevin maintains a down-to-earth view that many operators will no doubt have considered – the cost of that shift. "We have live cameras now that see what is happening in the vehicles and have put AI into each coach where driver behaviour is monitored. I am now alerted if a driver takes his hands off the wheel – that wasn't possible two years ago. There could be massive steps with vehicles in 20 years – but the biggest thing to consider will be the cost."
Despite this, Kevin recommends moving with technology as often as possible. "As long as you move with technology whenever technology allows you to move, do so. You have to move with the times. Sitting still will never move your business forward."
Kevin finishes by revealing the most important thing that he has learned in the last 20 years: "Never ask somebody to do something you would never do yourself."
Treating all people with equality forms part of that. "Take everybody at face value," he adds. "Because COVID-19 gave our industry a lesson. It was a bit of a sermon to our industry that so many of us stood in front of the mirror and looked at a monster we created. We created it ourselves. Every one of us came through a war to push our business forward.
"There was no embarrassment in walking away from this industry during the pandemic – for many, given the stress and financial turmoil that was required to push their businesses through to survive, it would have been easier. But because of that, our family business is stronger now than it has ever been."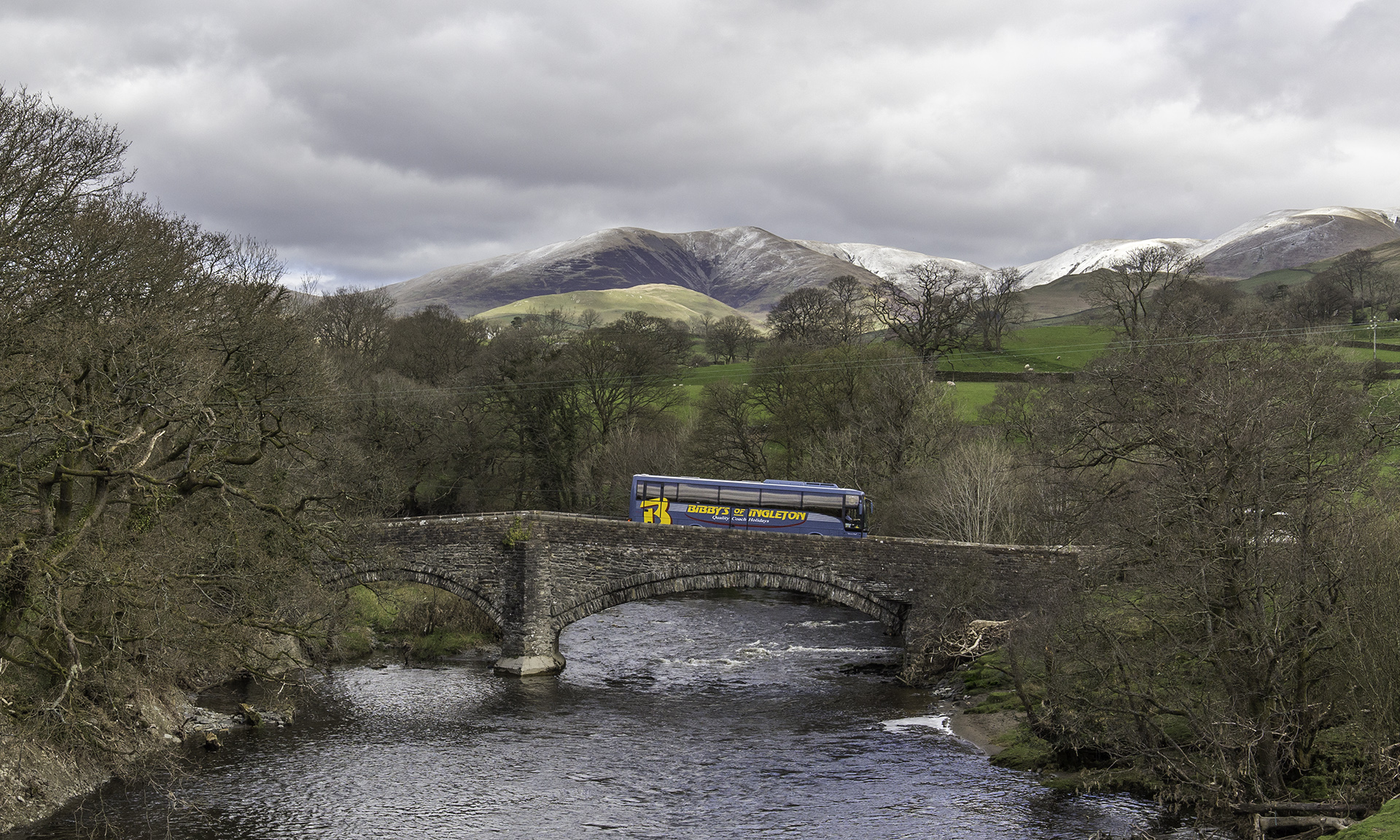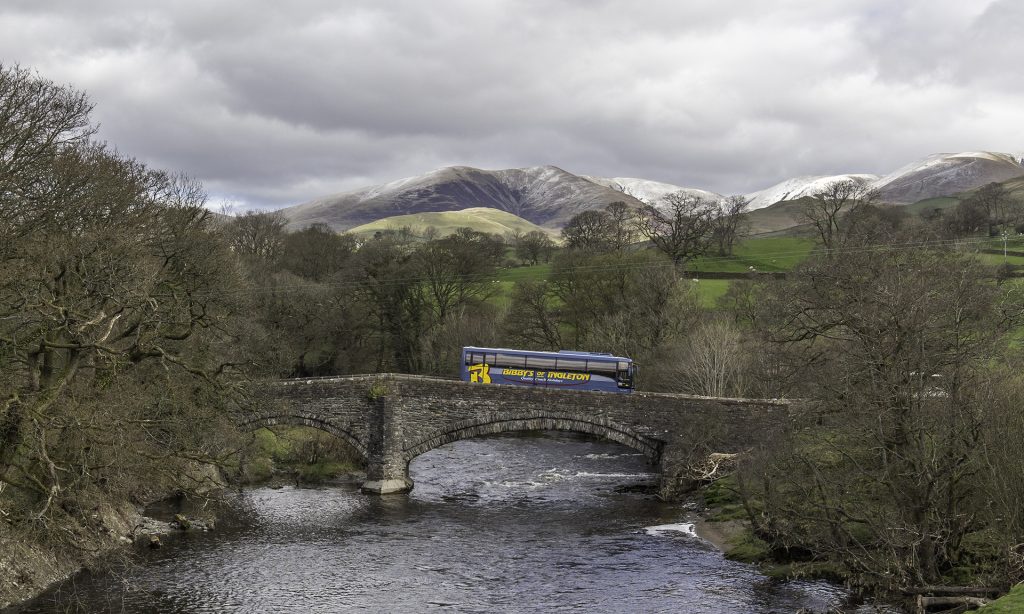 Taking each day as it comes
In Ingleton, Chris Bibby, Director of Bibby's of Ingleton, reveals he has given much thought to the future of the industry over the next two decades.
"I think about resources and maintaining staff, and quality in staff, and training and the time needed to train staff to get them to tour standards. That's a challenge. But at the moment we are doing all right."
Staff will continue to be a challenge for Bibby's as time goes on, Chris says, though the company has hitherto "been lucky"
with the right people coming along at the right time. Another is managing workload. "We're always busy. It's a case of looking at what's important, what's been good to us and what might not carry on at the same volumes. Some work might not continue doing so well – that dictates what sort of staffing and numbers we need. European work has returned but we have to be selective and wait for the right opportunities. We have to look after our regular customers first."
Vehicles, thankfully, are not an issue. Bibby's is reinvesting for 2024. "You have to, with the need for low emissions, be on top of that reinvestment cycle," says Chris. "PSVAR is also in the air again and we have achieved over 10% compliance with the fleet. That is a case of 'watch this space'. You could easily get a vehicle and add to that if needed."
Bibby's covers a large amount of home-to-school work, but Chris is doubtful that a solution to the hurdles for full PSVAR compliance on such contracts will be found. "But we have to keep a close eye on it," he adds. "Because somebody somewhere one day decided it was a good idea."
There is much else to think about for the future. But Chris recommends taking it "one day at a time". Bibby's has a strong family team and continues to bring young people through to keep lifeblood  strong – Chris' nephew George recently passed his driving test and the hope is that he will be behind the wheel of the coaches in a year. "He and his younger brother can manoeuvre coaches around the yard as well as I can. I don't think that will be a problem. And it's good to see them do it – that's how we all started. The future is not looking bad on the family front."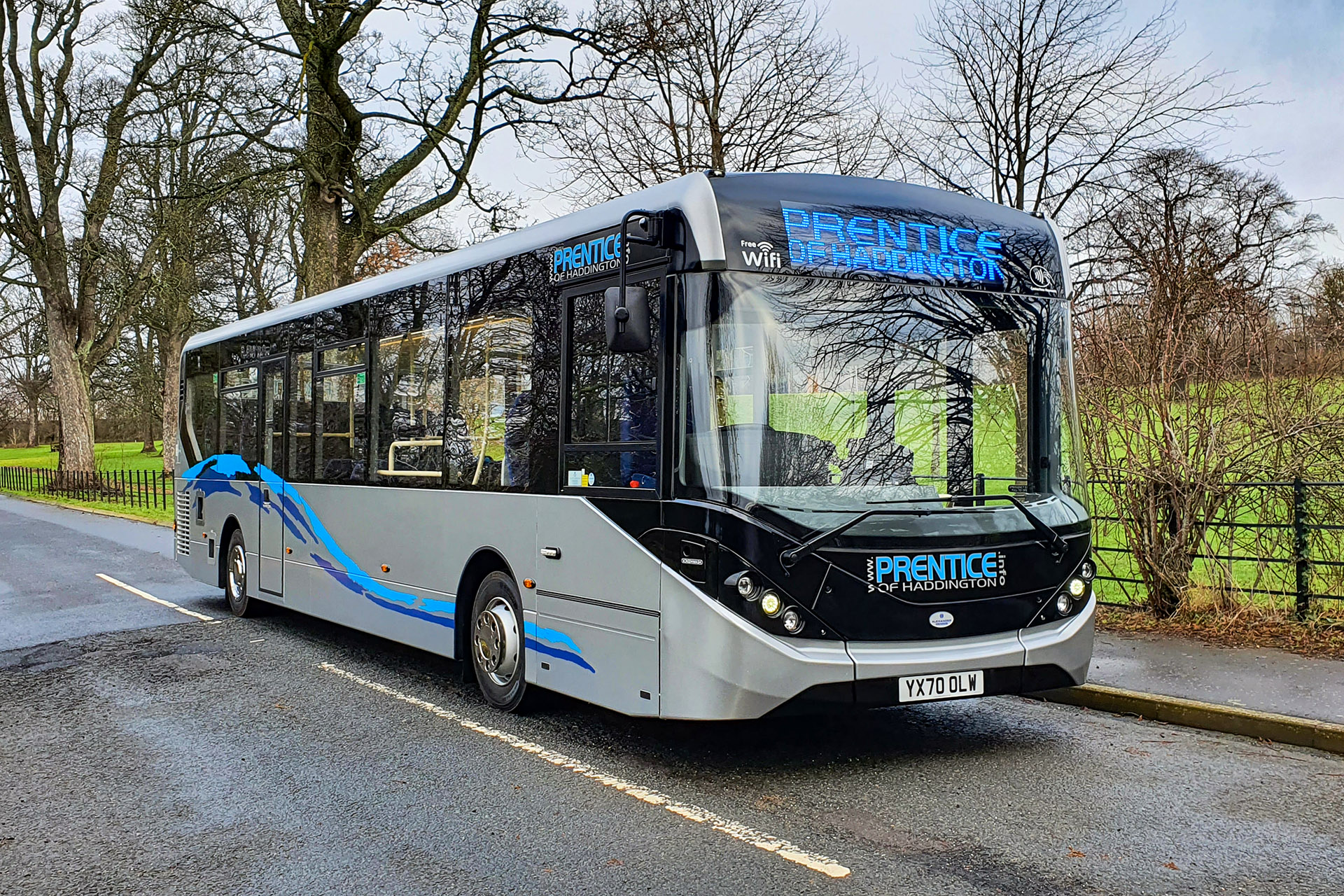 Targets clear for bus
When it comes to the next 20 years for the bus industry, it's much easier to think of the challenges for Ross Prentice, Managing Director of independent Prentice of Haddington. For bus operators, the objective by that time is clear.
"That is trying to move to electric vehicles or zero-emission, however we do it," says Ross. "That is going to be massively challenging."
Beyond the perennially discussed concerns about infrastructure, the biggest concern for Ross is cost. He attended the launch of the Alexander Dennis Enviro100EV and Enviro400EV models in November [see p.76-78] and continues to wait on the Scottish Government's decision on ScotZEB2. "Whether we are involved with that or not, the Scottish Government is adamant at this present time that there will be no more funding forthcoming," he says. "I have asked some manufacturers where that will leave us. There may be a stalemate with smaller operators that cannot justify the increased cost of zero-emission vehicles. That is not good for anyone."
Even if vehicles do become more affordable, Ross anticipates a shift over the next decades of how vehicle ownership looks. That could mean leasing or long-term hire purchase agreements. That would present an issue for contracted work, if such contracts run shorter than purchase or lease agreements.
Ross is trying to persuade one local authority that a longer-term view needs to be taken on contracts. "The problem is that people we deal with day-to-day are aware, but when you get into procurement, it's a different beast. Trying to get a four- or five-year contract doubled just falls on deaf ears."
Ross likes to think these issues will be solved in 20 years. But the similarity of many issues today to those encountered 20 years ago weakens his confidence. Short termism from government is the bane of much decision making. "I'd like governments and local authorities to see the real value of bus services for their communities and take a long-term view. That's what's needed now."
But there are opportunities for bus. That includes the growth of new housing. In its own area, Prentice has been involved in conversations to ensure that housing developments are built to accommodate bus travel. Another is the inevitable shift in travel patterns – Prentice recently became involved with a demand responsive transport trial – something which Ross feels could present part of the answer if the right technology is in place.
"I think that's seen as the answer by local authorities to a lot of the issues around rural supported routes that are low usage. I don't think the software is good enough yet – but I do think it's the way a lot of local authorities will probably go to get value for their money."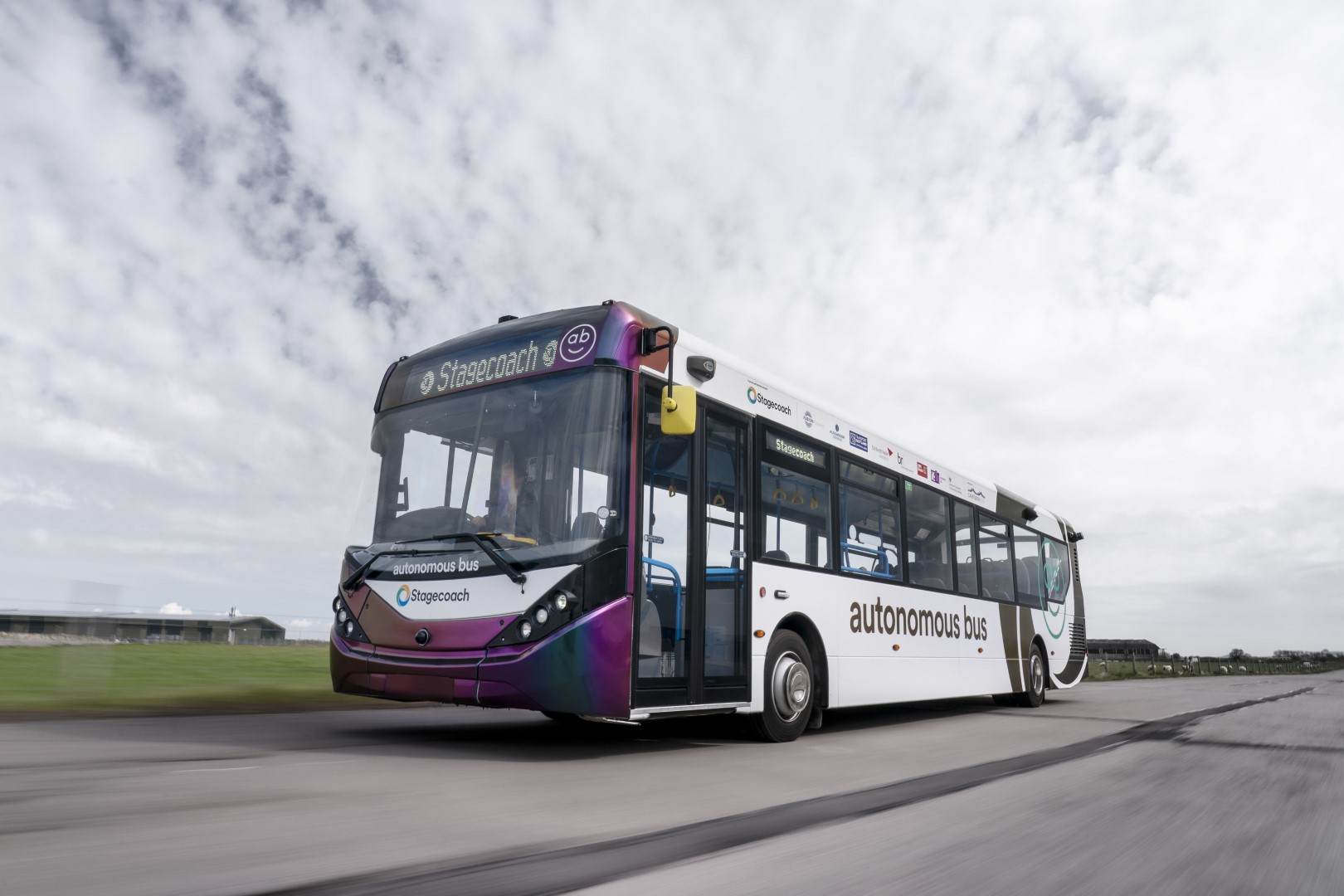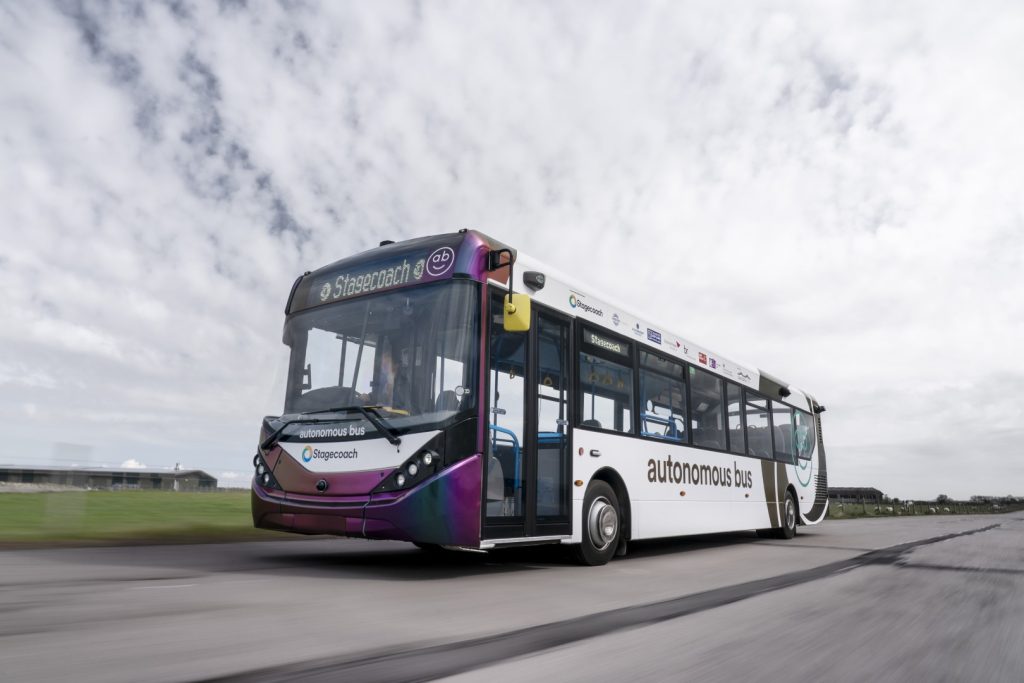 Technology-driven future
Former Epsom Coaches Managing Director and venerable industry figure Steve Whiteway, who now works as an independent consultant, feels the last 20 years could be summed up in two words: Technology and communication. Everything from vehicle monitoring to walk-round checks to the trade press continues its shift to digital working, and he argues that future developments will continue to be technology driven.
As part of that, Steve sees autonomous buses taking a central role in the future technological changes within 20 years. That could present both opportunities and challenges. Coach will follow, he adds, but more slowly. With cars leading on autonomy, he warns that that may present a new challenge for bus in future, with the potential for more private car ownership among those who traditionally would not have been able to drive and had public transport as their only option.
Notwithstanding, Steve does not see a rapid shift to battery-electric or hydrogen fuel cell-electric in coach. "My experience of asking respected operators to examine heat maps or charging has seen very little response," he says. "They see it as a problem for the next generation. So I think there will be [new] diesel coaches around for many years – most likely until 2040."
Despite that, he senses a strong future for the independent coach industry, with recent stutters by large PLCs to monopolise the sector giving confidence to the traditional operating model.
"[The sector] might be a bit smaller, but it will be higher capacity and hopefully more highly regarded," he says. "We need to raise the esteem of coaches, rather than it being a cheap way to get around. That, fortunately, has started to change."