In a busy month for CPT, President Ralph Roberts welcomes recent suggestions that passenger numbers are bouncing back
On 20 October, I had the pleasure of attending the annual dinner of the Confederation of Passenger Transport (CPT) London and South East Region in Eastbourne.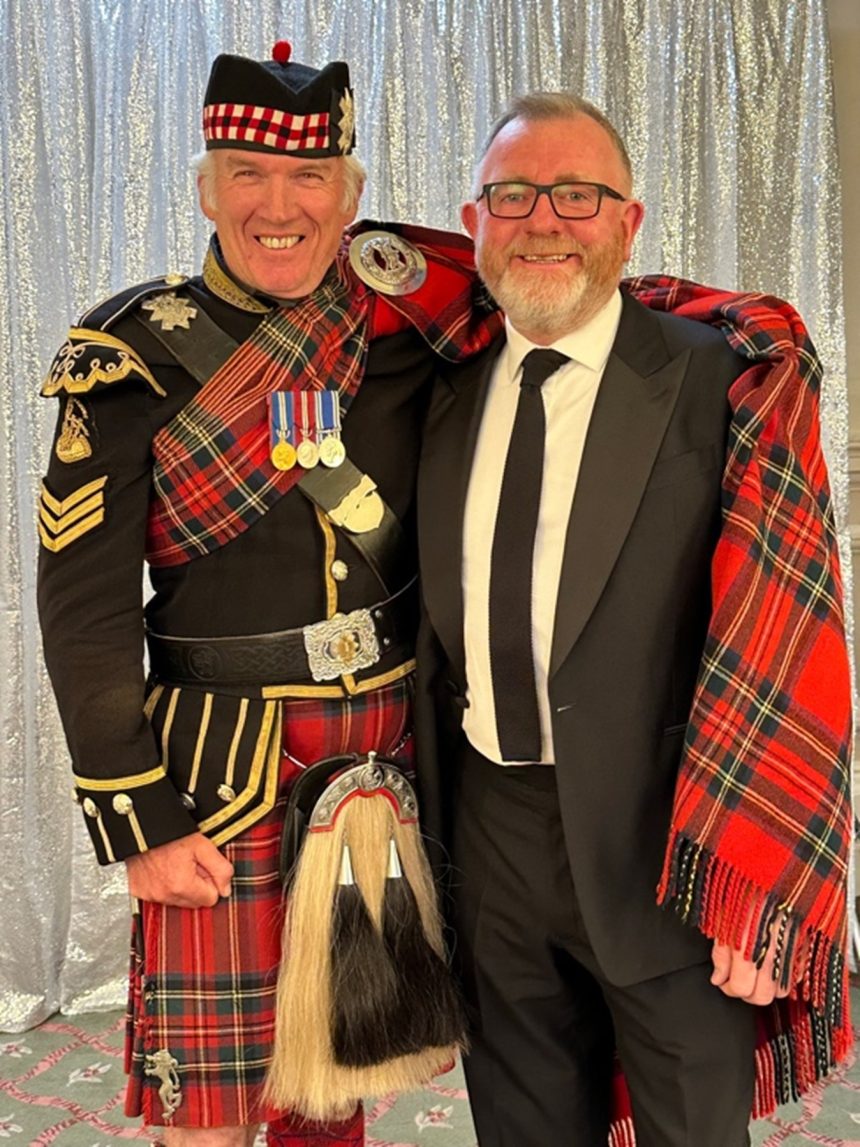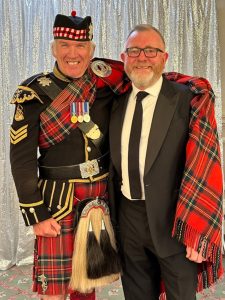 It was a great opportunity to catch up again with operators from an old stomping ground of mine and, to my great surprise, we were piped into dinner by pipe Sergeant John Ash (pictured below).
He was a member of the Black Watch, which was the same regiment as my grandfather and father-in-law, so we had much to talk about.
I used the occasion to announce my successor, Stagecoach London Managing Director Paul Lynch, who will become CPT President in January 2024. He will give his inaugural speech at the Annual Dinner, which returns to London on 18 January next year.
Please book early in order not to be disappointed and remember that the conference will also take place on that date, offering a full day and evening to meet with colleagues and friends and to come together and recharge our collective batteries for the year to come.
I read recently that patronage on buses in England outside London reached prepandemic levels on a weekday for the first time on 12 October. This follows several months of steady growth, including the ever-increasing number of passengers at weekends. These are encouraging signs for the sector.
Similarly, in Scotland, operators are reporting very strong patronage, so it looks like an 8% growth reported for the new Bee Network in Manchester may be in line with what's happening around the country.
Leanne Clowting, CPT's Director of Membership, gave a very good presentation to the October board meeting regarding the CPT's "Approach to Coach" Charter. This is being done in conjunction with the Coach Commission and I would urge you to get involved as the work progresses.
Additionally, supplier members of CPT have had their first suppliers' commission meeting and, hopefully, all this work will result in both coach members and supplier members getting even more out of their membership.
In even more CPT news, John Burch is retiring as CPT Regional Manager South West in December, and I know that you will all join me in wishing him a long and happy retirement after 18 years in the role.