News of the £44m that will be provided for additional dedicated home-to-school transport services in England in the autumn term has been largely welcomed by the industry there.
That the sum applies to just the first half of the term is a further positive. More funding is thought likely to follow. As a counter, it has been suggested that in some areas, local authorities (LAs) will use in-house fleets to deliver some of the enhanced requirements. Questions have also been asked about how easy it is for operators who do not currently undertake work for an LA to bid for contracts and access that 'new' money.
A modest sample of LAs demonstrates that the approach varies considerably. The methods by which they will procure the additional dedicated services come with varying degrees of flexibility. The major pressure now is time: Schools in England and Wales return soon, and it is thus of the essence.
Varying degrees of flexibility for home-to-school transport bidders
Some LAs utilise a Dynamic Purchasing System (DPS). East Riding of Yorkshire Council (ERYC) is one. It will receive £270,116 from the government's funding pot.
Says a spokesman: "The threshold for entry to the DPS is that an operator must hold a valid PSV O-Licence. So, in theory, there is nothing to stop a new supplier registering on our DPS and bidding for contracts."
Nottinghamshire County Council – awarded £570,064 – is in the same position. While interested operators must be part of its DPS to tender, the option to sign up is available year-round. "Therefore, if a new supplier wants to join the DPS they can do so and bid for any home-to-school work," says a spokesperson.
Some framework entries can take 'several weeks' for operators
Those LAs that utilise a framework for tendering may be in a less flexible position in terms of being able to admit new operators.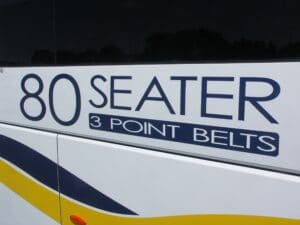 Gloucestershire County Council (GCC) has been granted £550,132 for extra dedicated home-to-school transport.
GCC's framework accepts new entrants, but supplier registrations can take "several weeks" to be checked and approved, it says.
When responding last week, GCC added that it could not guarantee that applications from new suppliers wishing to tender for services starting in September would be accepted in time, given that it was already tendering for those contracts. However, it says that it would do its best to approve them as quickly as possible.
Hampshire County Council (HCC), awarded £1.09m, also utilises a framework. HCC has confirmed that because of the time required to complete due processes, even approved operators that have not tendered already will be unable to submit bids for home-to-school contracts starting in the new term.
However, there is a major caveat to HCC's approach. If a contract requirement cannot be met by an operator that is already part of its framework, HCC says that it would utilise the flexibility available to award it to a supplier outside the agreement.
"This would only be [done] where there is an urgent need and no alternative solution. Drivers would still need to meet our DBS requirements," says a spokesperson.
Such an option is available to every LA, but it has been suggested by some operators that not all those bodies are prepared to utilise it.
West Sussex County Council – granted £648,868 – is a further LA that requires bidders to be part of its framework. Suppliers can apply to join it whenever they wish, but no specific time can be given for how long it would take for checks to be completed.
Some LAs still taking on newcomers to home-to-school transport
Cheshire West and Chester (CWAC) will receive £293,832. It is another LA that utilises a framework for suppliers. However, its message is different to those above. It is actively recruiting newcomers that may be interested in bidding for home-to-school transport work starting in September.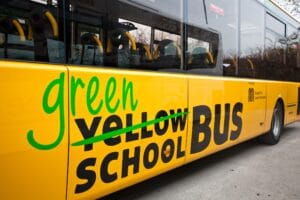 Any such operators are advised that dates when applications will be accepted (including closing dates) were published by the council this week. Operators requiring further information are invited to email CWAC.
Hertfordshire County Council, awarded £951,148, handles procurement through a mechanism that is different to other respondents. It does not utilise a DPS or a framework.
Instead, it publishes invitations to tender via the Official Journal of the European Union (OJEU). Because of that, there is no in-house system for operators to register on when bidding for work.
However, Hertfordshire says that if additional dedicated home-to-school services are required at short notice, it may revert to an emergency tendering process. That still allows and promotes a competitive approach, a spokesperson adds.
Some LAs will have only a minor need for additional dedicated home-to-school transport. Of the 79 tendering bodies that will receive money for that purpose, Rutland County Council (RCC), at £27,764, is above only Isles of Scilly Council in terms of how little it will get.
RCC requires just two additional services. Tenders for them have already been issued via its usual notifications list. However, any operators that may wish to receive future tender notifications can register at any time. Compliance checks are carried out by RCC on a case-by-case basis.
Policies vary – so contact the relevant local authorities
While the above brief snapshot is somewhat, but not exclusively, positive for some operators in England that currently do not carry out home-to-school work but may wish to do so from September, the devil – as always – is in the detail. Policies vary from LA to LA and the only way to find out the exact details is to make contact with them.
A minor complicating factor is driver DBS checks. The Confederation of Passenger Transport has previously raised with government that some LAs were taking too long to complete them. It was promised that action would be taken to speed those processing times.
To see a list of what each English LA has been awarded by the government to pay for additional dedicated home-to-school transport until the October half term, click here.