Heading to the UK in search of a better life for his family, Portuguese coach driver Sérgio Alves wasn't sure what to expect. Now, 10 years later, he has a coach business that's flourishing
Pontyclun is a village situated midway between Cardiff and Bridgend, just a stone's throw
from The Royal Mint Experience at Llantrisant. It's the location for an unusual industry story about love, adventure, disappointment and hard work.
Our protagonist is Sérgio Alves, born in Portugal in 1976, his father making a living working as a coach driver for well-respected operator Barraqueiro Transportes.
During school holidays, the young Sérgio would accompany his father to work, helping out doing odd jobs. After serving the mandatory one year term in the Portuguese army, followed by a couple of jobs, Sérgio realised that he wanted his future to follow the same path as his father – being a coach driver.
"My father was always travelling, driving coaches across Europe," he says. "That life appealed to me, so in 2006 I took my licence and started working for the same company. I was soon driving tours in Europe. I fell in love with the lifestyle."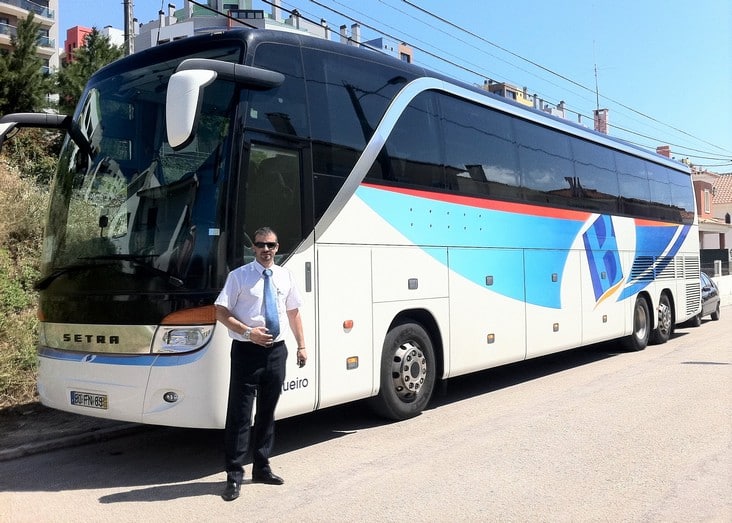 In 2010, whilst on holiday, Sérgio met his wife to be, Kinga. She soon moved to Portugal from her native Poland. However, with Kinga finding it difficult to get a job, and thinking what would be best for the two of them, Sérgio decided to visit London to look for a driving job. He reckoned that Kinga, whose English was good, would stand a better chance of finding employment in the UK.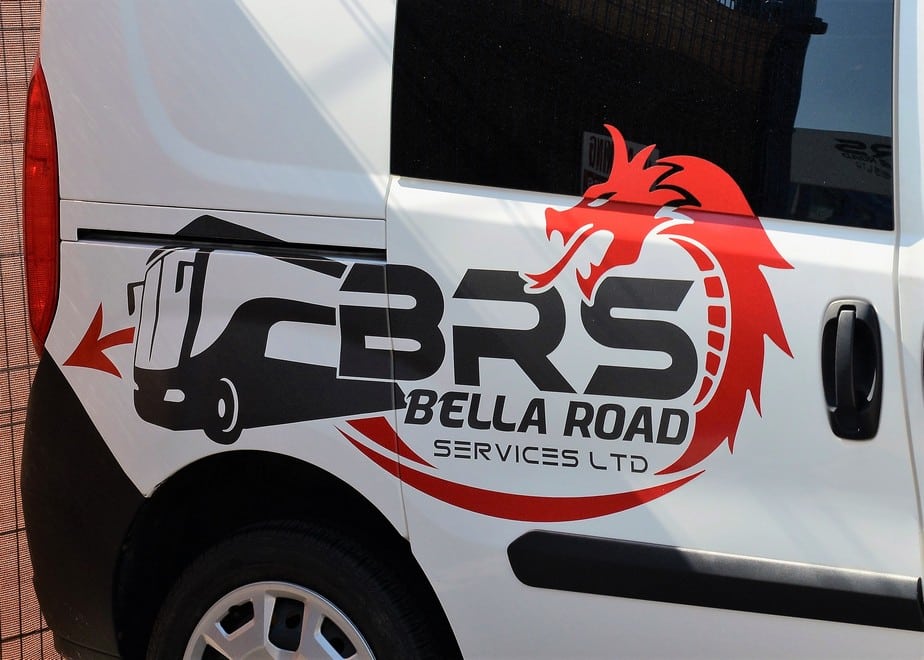 A London saviour
A round of interviews with London-based coach operators brought no results. But just a couple of days before he was due to fly back to Portugal, Sérgio found himself talking with Debbie Newman of Clarkes of London. By the end of that chat, he had been offered a job.
"Debbie was really supportive," he says. "She sorted out some accommodation for me that saw me though those early weeks."
In June 2012, Sérgio and Kinga packed their bags and started their new life, renting a flat in south east London.
"I was really enjoying driving for Clarkes," he says. "But during 2013 our financial situation worsened. I was the only one working and we were struggling. I didn't want to leave Clarkes, but I had to find a better paid job. I went to see Debbie and explained the situation. She asked me if Kinga spoke English. When I said she did, Debbie's face lit up saying that if she could give Kinga some work, would I stay? Kinga joined Clarkes as a booking clerk and I stayed put."
Like most London-based coach drivers, Sérgio was learning more and more about driving in the capital. His record was exemplary – no accidents, and no complaints from passengers. Kinga recalls Debbie telling her that Sérgio was a breath of fresh air in the company.
"Sérgio and I had come to the UK for a better life," she says. "We'd found it!"
But it wasn't long before the couple realised that raising a child in London, their daughter Isabella having been born in 2015, wasn't what they wanted. It was time to leave, and this time, Debbie Newman couldn't persuade them otherwise.
Through recommendation, Sérgio found a job driving for Bryan Smith at Grange Travel in Gravesend. But Gravesend still wasn't the rural, and hopefully cheaper, lifestyle Sérgio was looking for.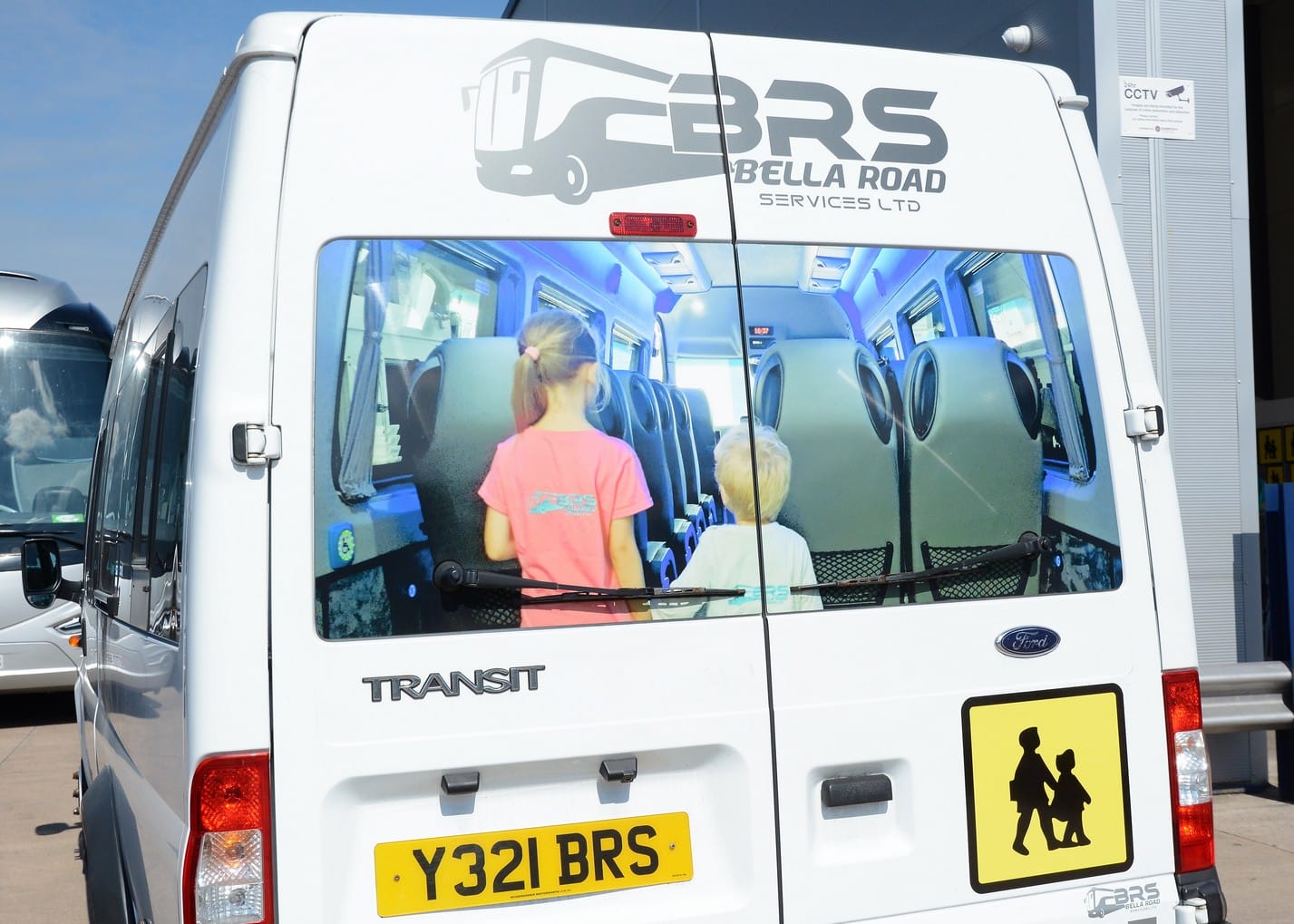 South Wales beckons
In 2016, whilst looking around for inspiration, Sérgio saw mention of Edwards Coaches in South Wales. He researched the area and liked what he saw. Approaching the company he was offered a job as a coach tour driver. By February the family had moved to South Wales and Sérgio found himself doing what he loved, driving coaches again on continental tours.
But he was restless. In the October he left Edwards and enjoyed a few months working on the lorries, having acquired his HGV licence in the army. That encouraged him to become a freelance driver.
Contacting Bryan at Grange Travel he found himself driving a few tours. Prompted by the experience of hiring himself out, he set up a driver agency offering both PCV and HGV drivers. The company name? Bella Road Services (BRS), named after his daughter Isabella. By the end of 2018 he had 35 drivers on his books and was working with a range of UK and Irish operators.
Sérgio's reputation grew, prompting a meeting with travel and tour operator Tracoin who asked if he would consider buying and operating coaches on its tours. This was something different again for Sérgio and he said he would think about it. Nothing transpired, but the thought remained in Sérgio's head.
By 2019, still focused on his driver agency activity, Sérgio could see opportunities to develop a coach business. Kinga by this time had had her second child, Dominic. Sérgio took his Transport Manager CPC and gained an operator's licence for two vehicles. He restarted the conversation with Tracoin and by early 2020 had a verbal agreement to rent two used Irizar i6 coaches to be used on tours.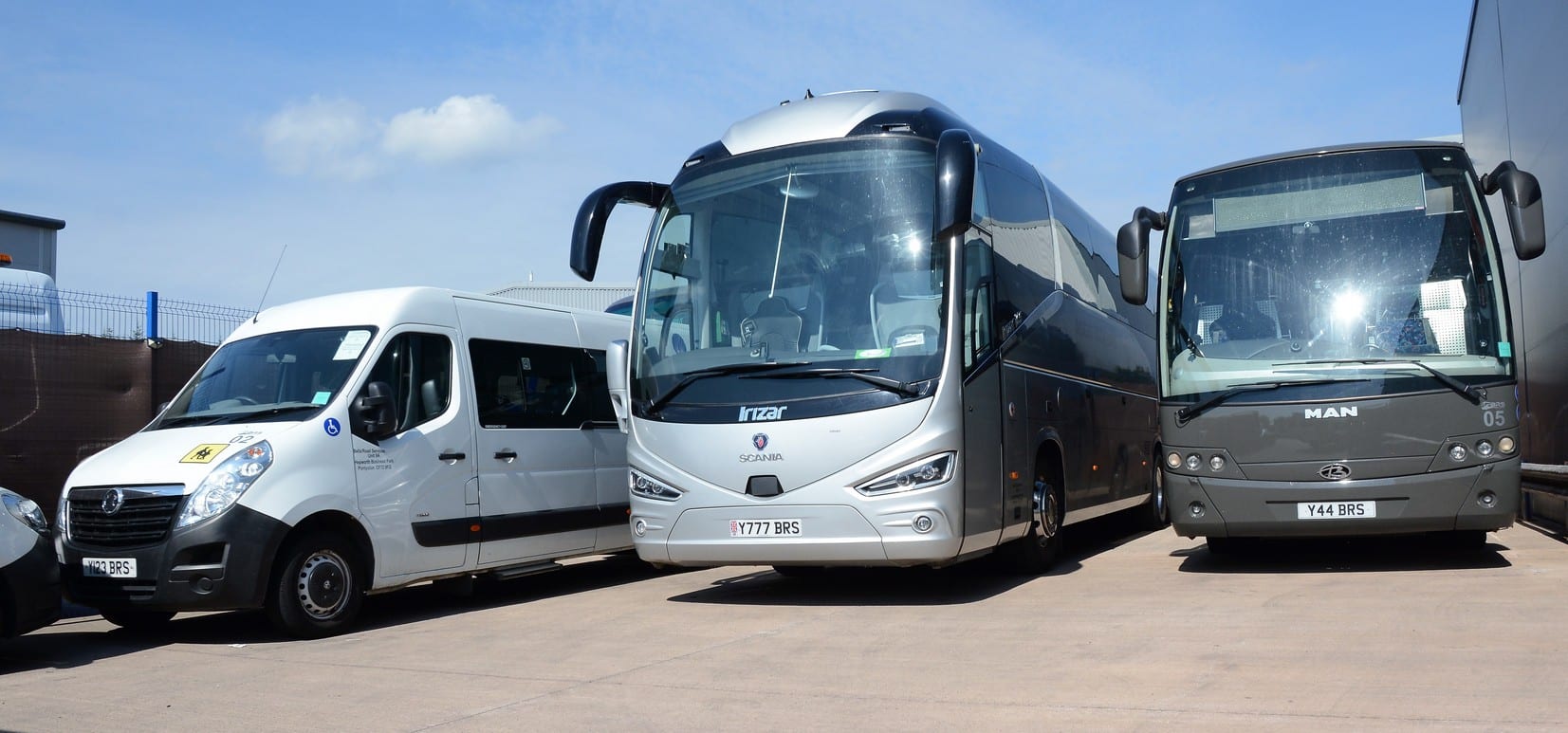 Growth in a pandemic
And then the pandemic hit. It was good fortune that he hadn't yet taken the coaches.
In May 2020, wanting to be ready to respond as things improved, he bought a 16-seat Mercedes-Benz Sprinter from Grange Travel. But the hoped-for contract and private hire work didn't materialise, and by the end of 2020 the family were living on savings.
An abortive attempt to contact local councils to see if they needed transport made him realise he knew little about the tender process.
"I contacted Newport City Council to ask them how to tender for work," he says. "As a result I tendered for one school run, which I won, starting operations in January 2021. A second contract followed, awarded under an emergency contract. I then started applying for everything. When I won a contract, I bought a vehicle."
By the start of 2022, in addition to the driver agency activity, BRS was operating eight vehicles from the current base in Pontyclun on a mix of work including schools and rail replacement.
Sérgio explains that he always wants to work with people who help him.
"There are those in the industry, like Clarkes and Grange Travel, who have been magnificent," he says. "Then there are others who haven't really wanted to know."
One coach dealer who most certainly did want to know was Irizar UK.
"Julie Hartley has been there for me, on my side, when others weren't," says Sérgio. "Operators need that support. This year she's sourced me a Jonckheere, a Yutong TC9 and a 22-plate 53-seat i6 to full PSVAR specification. That coach was destined for touring work, but earlier this year I was approached by FlixBus. The coach is now operating on the FlixBus Cardiff to London route."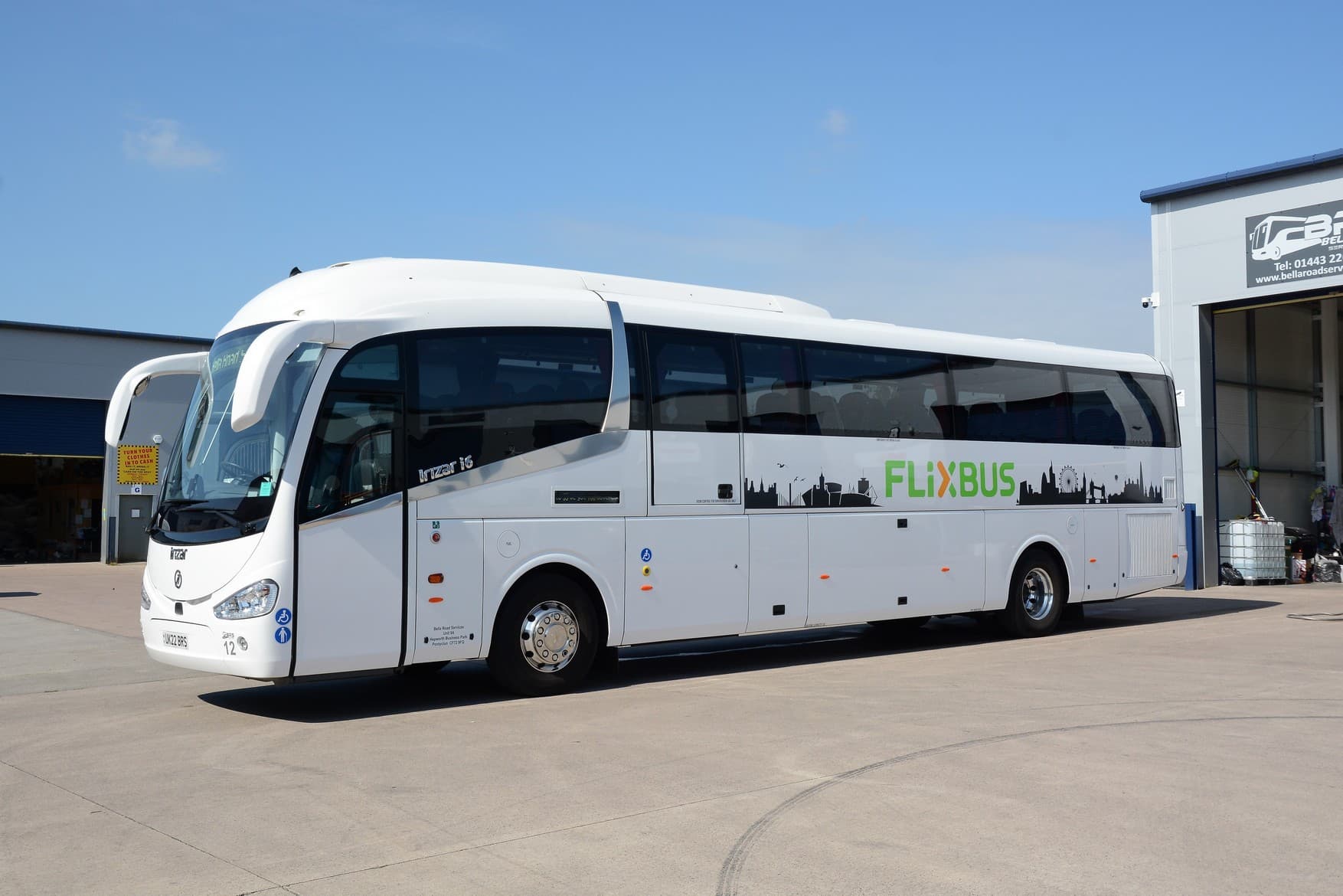 A sudden and unexpected change in arrangements earlier this summer with a local operator for vehicle maintenance resulted in Sérgio converting his current base into a state-of-the-art workshop. He's also employed an experienced fitter, formerly with Clarkes of London, which has helped reduce costs.
"We're using TruTac for compliance and working towards DVSA's Earned Recognition," says Sérgio. We use Distinctive Systems' Coach Manager software and Quartix for vehicle tracking. We're also members of CPT."
A new operating base, located a few hundred yards away on the same business park in Pontyclun, is due to open in September.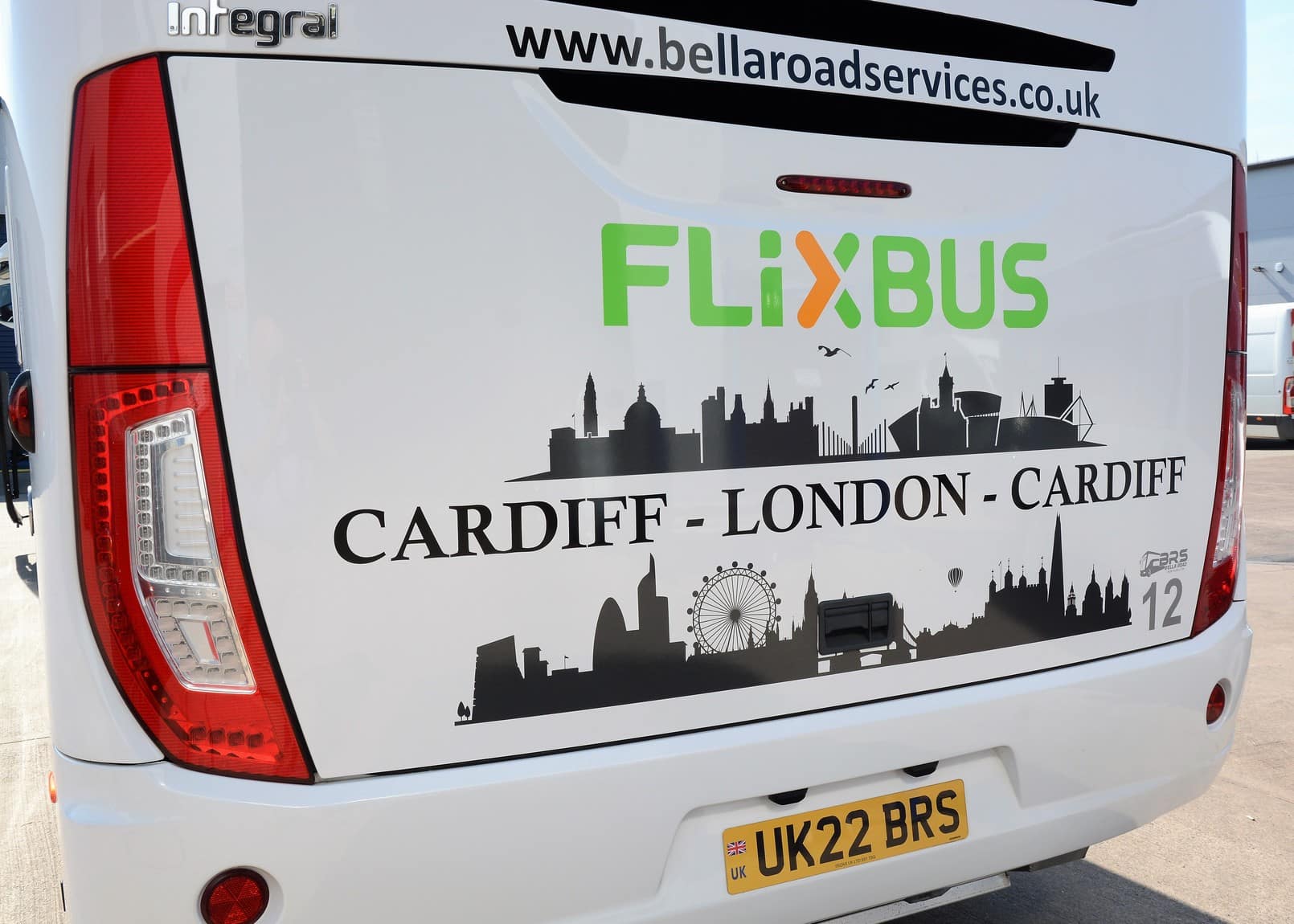 "Looking back, I never saw myself as an operator," says Sérgio. "But here we are, 10 years after starting in the UK with Clarkes. I have a 12-strong fleet suitable for all requirements, the business is prospering, and the support I've received from my staff has been magnificent. I also couldn't have done all this without the support of Kinga and the important and very busy role she now plays in the business. But most importantly of all, my family and I have found the quality of life here in South Wales we were looking for."