The coach industry has witnessed a period of high demand since 2021, but challenges for its future remain clear. Staff recruitment and retention difficulties are sometimes limiting operators' ability to capitalise on the rebound. Decarbonisation burns ever brighter, but there is little clarity around its endgame for some workstreams, most obviously tourism. PSVAR also remains a concern.
But that is not to say that the future will be exclusively difficult to negotiate. Some parts of it will be, but a changing approach to how the coach sector does its work will bring opportunity. Steering that in the right direction is a job of the industry itself, and among those who are already doing their bit is Martin MacPhail, Managing Director of MacPhails Coaches of Salsburgh.
Martin is the third generation of the MacPhail family to run the North Lanarkshire business. He has well-defined thoughts on the future of the coach sector, and is feeding those into working groups at both Scottish and UK levels.
For decarbonisation, Scotland's approach for coaches via the second round of the Scottish Zero Emission Bus challenge fund (ScotZEB2) is largely positive. But in other parts of the industry, operators in Scotland share the same challenges and opportunities as their peers elsewhere.
12-day rule extension is key for coach tourism
The Scottish coach sector draws much revenue from tourism, a consideration that in 2020 enabled agreement with the Scottish Government on financial support. Incoming demand has been strong over the last two years, and that is of relevance to one of Martin's key topics for the industry's future: Drivers' hours reform.
Proposals from the Confederation of Passenger Transport (CPT) capture the application of hours regulations to both coach drivers and bus drivers. In any changes that are forthcoming, a balance must thus be struck between those areas.
"The reform that is on the table from a UK perspective came from a discussion at Scottish Coach Commission, which we then took to CPT in London," he explains. "That led to the formation of a working group and a plan. In Scotland, we initially came in from a coach point of view and considered how the nation's tourism cash register depends significantly on our industry."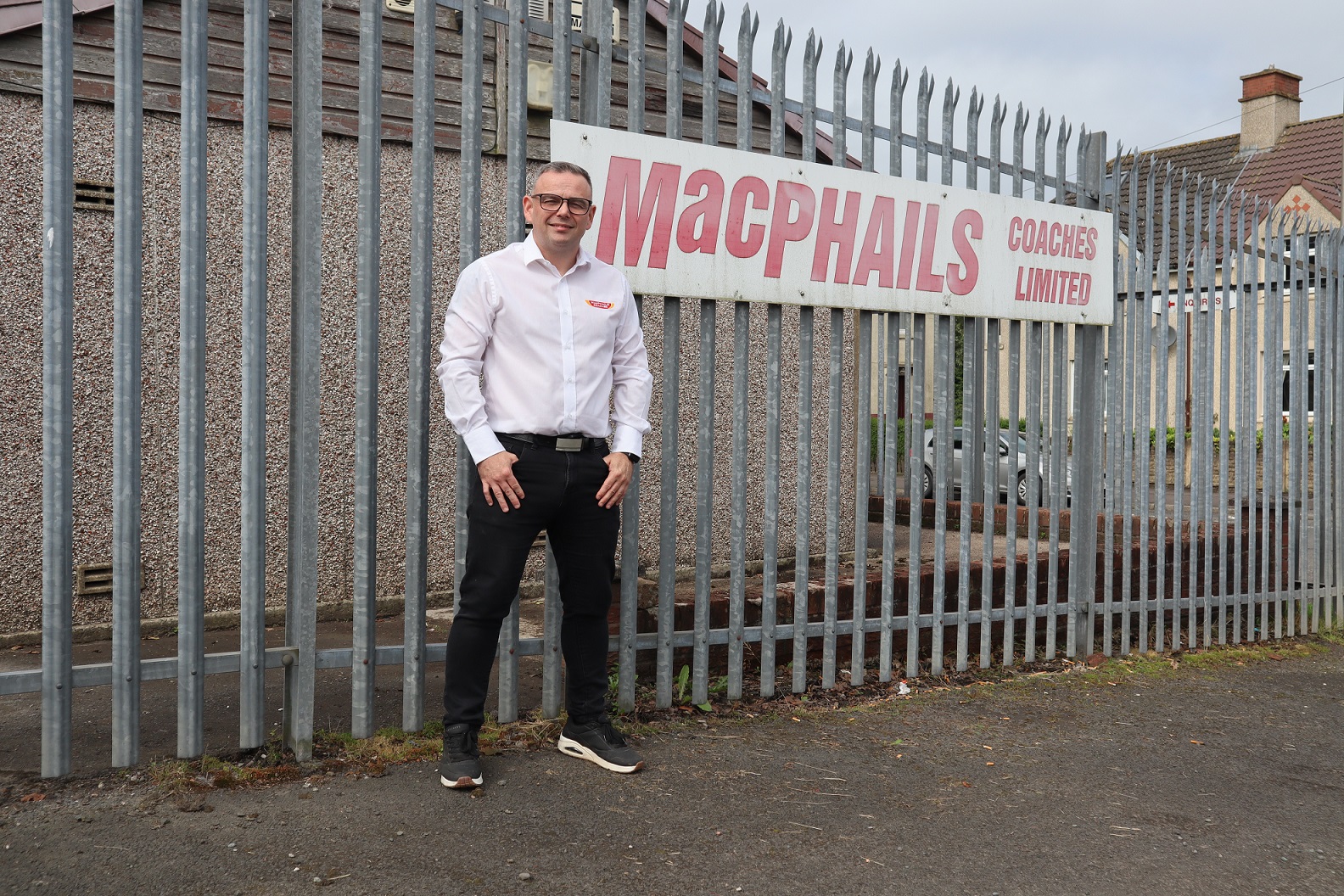 At the core of how change could be beneficial is extension of the 12-day rule to domestic tours. "When you get into it, all we are asking for is to be able to do in the UK as we already can when in other countries," he says. "What is the difference between rest and working time here and anywhere in the EU?"
Like other operators, Martin notes that seldom does a coach on tourism work see consecutive days of long driving hours. "On a tour, there are the 'travel there' and 'travel back' periods, but in between, we may drive for two hours a day. There is great opportunity here without over-tiring drivers."
Domestic tour duration factors into aspirations for the 12-day rule. Many incoming groups tour for between eight and nine days. Such a duration is currently unachievable with one driver. Sometimes swaps can be handled close to base, but other instances require wasteful positioning journeys between the Central Belt and the Highlands. Any changes to hours must be made by taking drivers along, although Martin believes that most are amenable.
Changing recruitment influences coach industry future
How coach drivers are recruited is an area where change is already underway, and that will continue, Martin believes. A recent advert placed by MacPhails drew 10 applicants. Seven of those were under 35 years of age and with limited experience. In a prior generation, with a larger pool of drivers, they would not have got a look-in. Things are different now.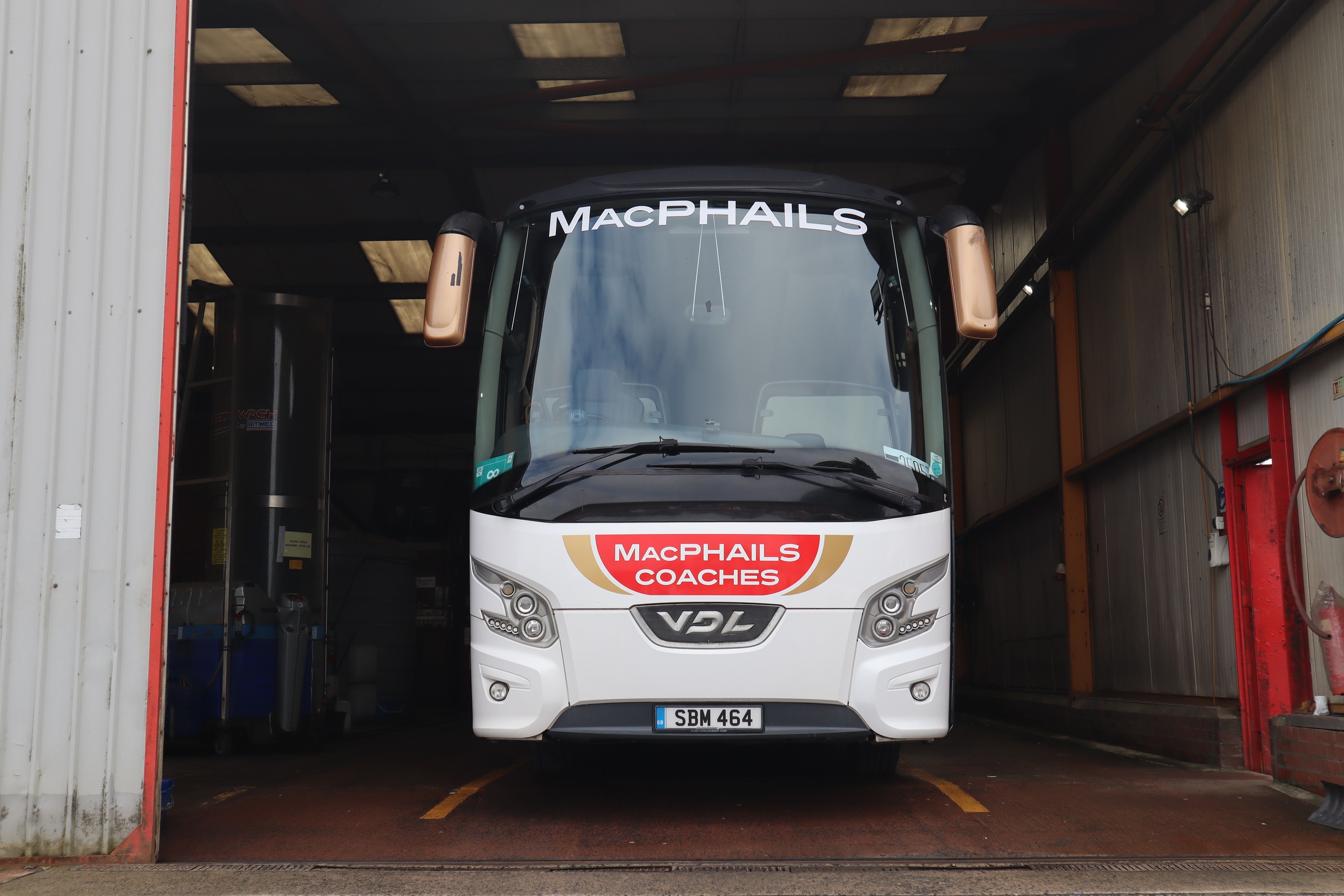 He views in-house driver training as desirable, but for a small operator it may be difficult to establish. Industry collaboration could be the answer. "A group of operators had a conversation that was along the lines of how we come up with a driver training programme. It could see a centre established at one operator's premises. We would all fund it and feed in new staff."
That recognises the need to attract more young drivers. "It is about removing barriers to those people. Tackling perception among some operators that a young driver will damage the coach. We must put ourselves in the shoes of someone aged 25 or 30. The 'sink or swim' mentality was of its time, but new drivers need to be trained properly, and that includes spending time with an experienced hand to understand how things work."
Sensible regulatory pace on change is required
Future structure is also relevant to PSVAR. Martin acknowledges the more pragmatic government view of coach accessibility that has been seen recently, although he appreciates that for operators that have invested to comply, that may not be appreciated.
Coach design could need to change in the future to allow easier fitment of accessibility aids – either as OEM installation or via retrofit – but he is hopeful that a 'compliance where required' regulatory approach to PSVAR will be introduced.
"Theory states that there are insufficient accessible coaches to cover demand. The reality is that there are already more than enough to meet the actual need," he says. While any future new coach for MacPhails will comply with PSVAR, Martin questions whether it is the best use of finances, particularly when decarbonisation looms. However, he believes that eventually, the industry will deliver a fully compliant fleet.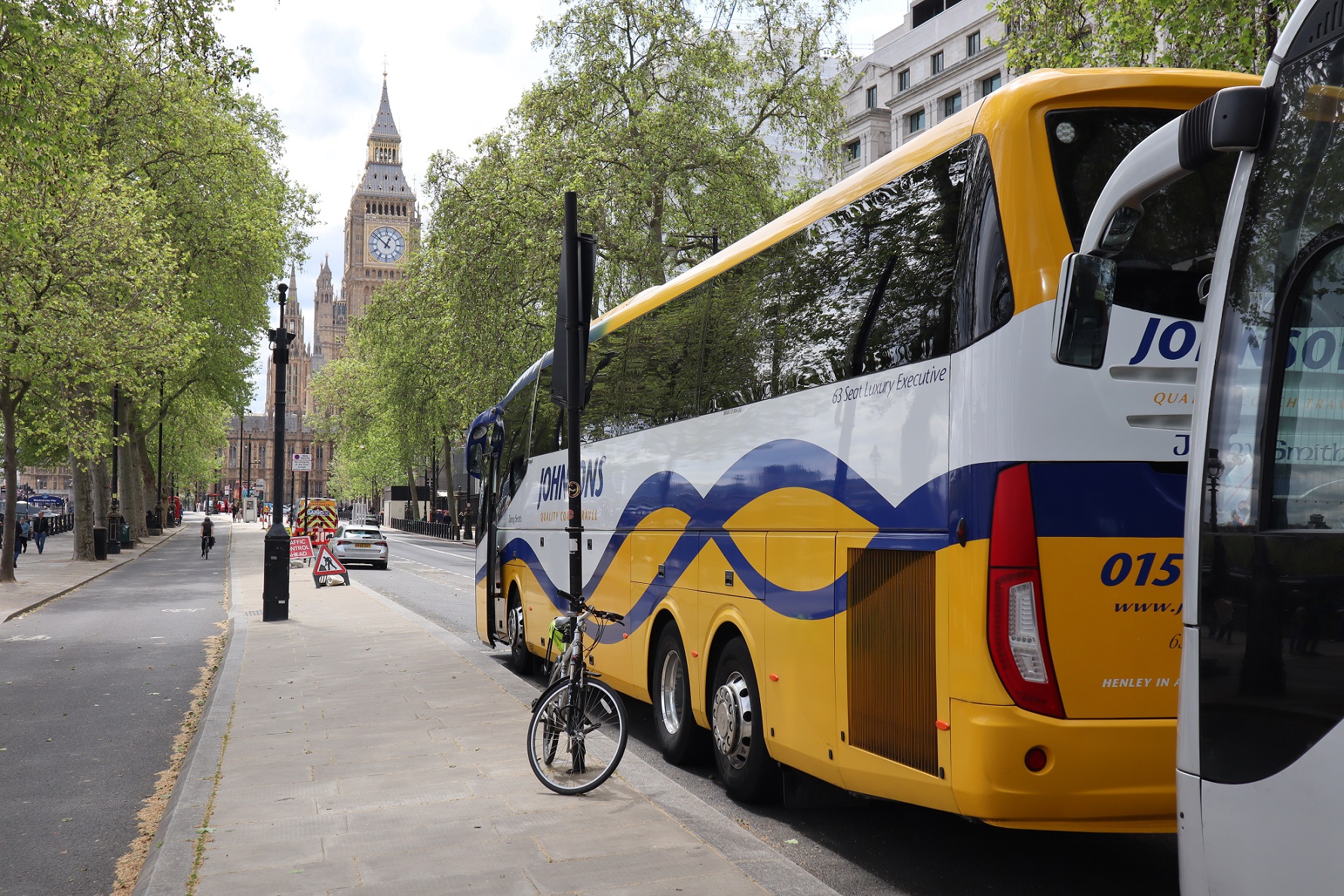 While sufficient accessible coaches already exist to meet current demand, that call is increasing. Martin cites one longstanding customer: Its last two hires have required wheelchair user access. "If we had no PSVAR compliant coaches, we would have been unable to do those jobs," he notes.
Should the coach industry receive assistance towards future compliance? "There is only so much you can ask for. We are private businesses out to make money, and to do so we have to invest. That is our responsibility. But what we must ask of those that regulate us is the opportunity to get there at a sensible pace."
Destinations need to engage on zero-emission
The biggest challenges to zero-emission are clear: Cost and infrastructure. It leaves a collaborative approach key for the wider coach industry, Martin believes. ScotZEB2 is an early example of that, although he has some reservations there. It is a worthwhile first step, however, despite for coach operators involved there being some early guesswork involved.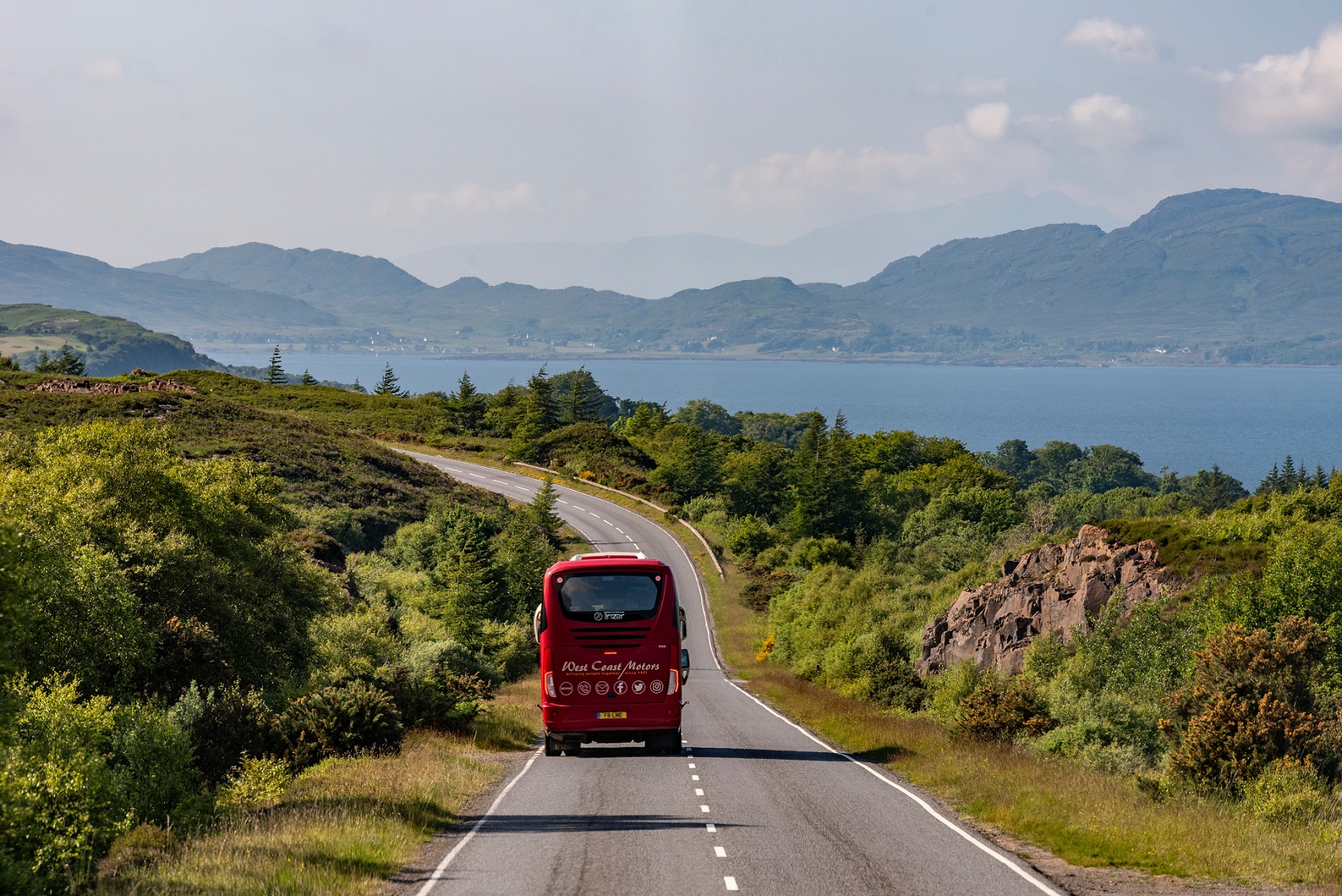 That aside, Martin believes that that an acceleration of infrastructure provision on the trunk road network for large zero-emission vehicles is vital for their widespread introduction. Work with other sectors, including destinations, is also an imperative.
Coaches bring many visitors to Scotland's tourist attractions, many of which are in remote areas. For battery-electric to be viable, charging provision is needed at those locations. But greater understanding from cities around the role of coach is also vital.
"That is tied to tourism," Martin says. "I do not grasp why some cities are so exclusionary towards coach. Is it a lack of knowledge, or a political football? Yes, we run diesels. But they are among the cleanest vehicles on the road."
Difficulty for coach operators around Scotland's Low Emission Zones is a further issue, particularly where the stricter legal framework than England's Clean Air Zones is considered. Helping local authorities to better understand coach must be future industry policy.
Still lots to be positive about in industry future
While the future for coaching will bring challenge, change and opportunity, Martin believes that some things should remain constant. Among those is the industry's community nature, including engagement between operators and with social groups in businesses' respective catchment areas.
Change to how zero-emission vehicles are used and scheduled may influence how closely parties can work together, but any such shift is a long way off. Martin notes that for many coach operators, the move away from diesel is currently unachievable. But that could alter, particularly with the leasing approach and greater awareness of environmental considerations among customers.
"I look towards next year's tour commitments and we are already around 20% up on 2023," he continues. "Scotland has put itself at the forefront of European destinations for incoming visitors, and coach is fortunate to tap into that.
"We are doing more work for private schools. Rates have risen strongly. Younger drivers are coming in. It may sound rather 'hug the world', but we are custodians of this industry, and it is for us to drive it towards a sustainable future."